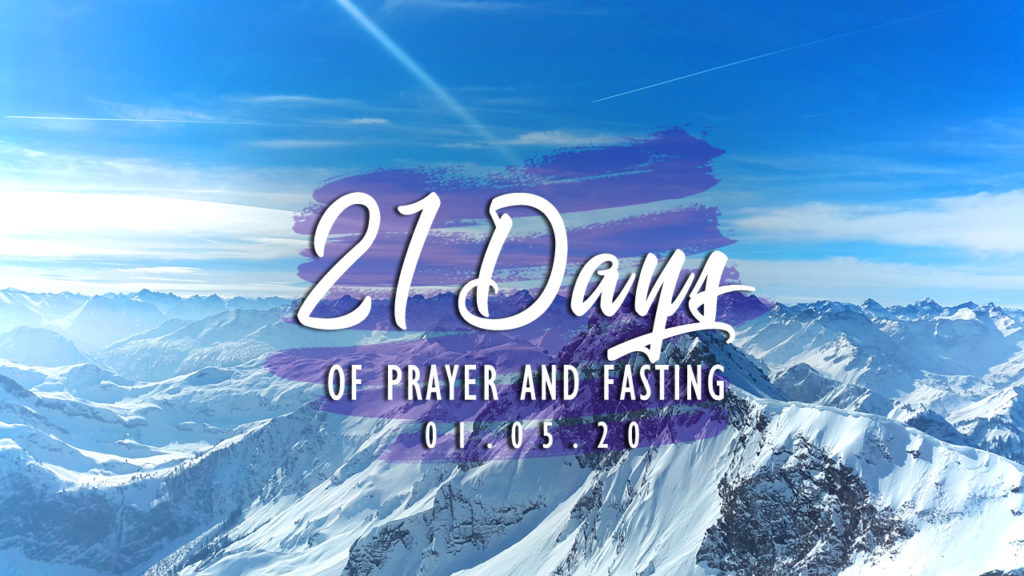 Our Annual 21 Days of Prayer & Fasting is here!
Let's Start the year off Strong in Seeking the Will of God for our lives.
We're expecting another great year and would like everyone to be a part of all God will do in 2020!
During the course of these 3 weeks we are going to open up church corporate prayer times.
Prayer Service
Wednesday, January 8 | 7:30 PM
Corporate Prayer
Monday, January 13 | 6AM – 9AM
Tuesday, January 14 | 6AM – 9AM
Prayer Service
Wednesday, January 15 | 7:30 PM
Corporate Prayer
Thursday, January 16 | 6AM – 9AM
Friday, January 17 | 6AM – 9AM
Prayer Service
Wednesday, January 22 | 7:30 PM