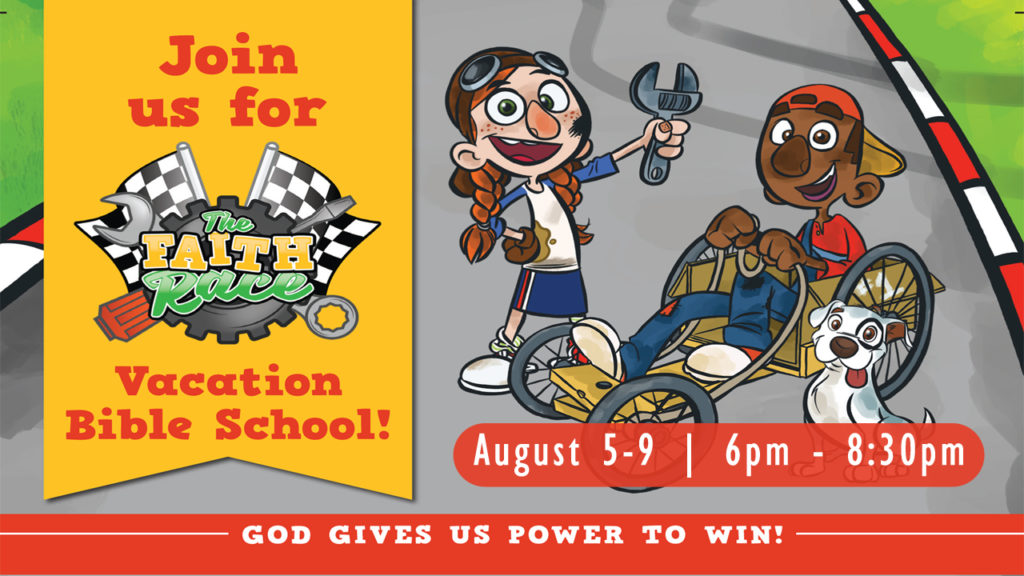 August 5-9, 2019 | 6:00 PM – 8:30 PM
Age: 5-11 | Cost: Free
It's time for Vacation Bible School!
We are excited about The Faith Race, where children will discover God gives them power to run and win the race called life. As they have fun with a Pushcart Derby, they will learn about five heroes of faith from the Faith Hall of Fame in Hebrews 11.
Noah followed God's plan, Moses walked away, Rehab joined the winning team, Gideon overcame his fears and David stayed in the race. Each day the children will learn how to use their faith and win the race just as these heroes did. More importantly, they will learn that God is the real hero because it is His power – The Holy Ghost – that fuels us to win the race!
**Parents must create a profile for themselves, then add their children as attendees.