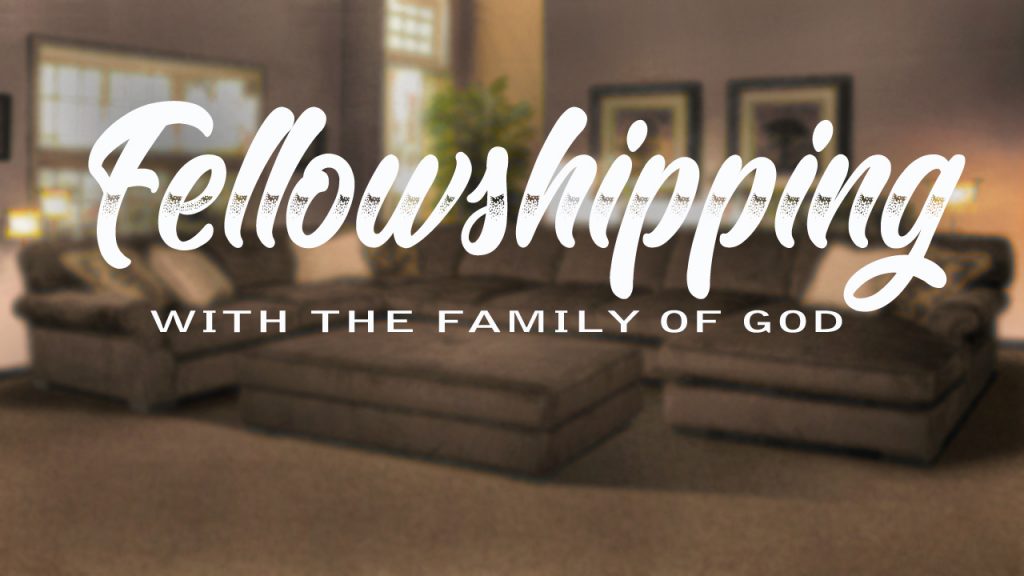 Hebrews 2:10  (NLT)
10 God, for whom and through whom everything was made, chose to bring many children into glory. And it was only right that he should make Jesus, through his suffering, a perfect leader, fit to bring them into their salvation.
Ephesians 1:5  (NLT)
5 God decided in advance to adopt us into his own family by bringing us to himself through Jesus Christ. This is what he wanted to do, and it gave him great pleasure.
1 Peter 2:17  (NLT)
17 Respect everyone, and love the family of believers.[a] Fear God, and respect the king.
1 John 4:21  (NLT)
21 And he has given us this command: Those who love God must also love their fellow believers.[a]
1 Timothy 3:14-15  (KJV)
14 These things write I unto thee, hoping to come unto thee shortly:
15 But if I tarry long, that thou mayest know how thou oughtest to behave thyself in the house of God, which is the church of the living God, the pillar and ground of the truth.
1 Timothy 3:14-15 (AMP)
14 I hope to come to you before long, but I am writing these instructions to you
15 in case I am delayed, so that you will know how people ought to conduct themselves in the household of God, which is the church of the living God, the pillar and foundation of the truth.
Romans 12:5 (NIV)
5 so in Christ we, though many, form one body, and each member belongs to all the others.
Romans 15:5  (NIV)
5 May the God who gives endurance and encouragement give you the same attitude of mind toward each other that Christ Jesus had,
Acts 2:44  (NLT)
44 And alln the believers met together in one place and shared everything they had.
Proverbs 27:17  (NLT)
17 As iron sharpens iron, so a friend sharpens a friend.
1 Peter 4:9  (NLT)
9 Cheerfully share your home with those who need a meal or a place to stay.
Galatians 6:2  (NLT)
2 Share each other's burdens, and in this way obey the law of Christ.
Romans 12:15  (NIV)
15 Rejoice with those who rejoice; mourn with those who mourn.
1 Corinthians 3:9 (NIV)
9 For we are co-workers in God's service; you are God's field, God's building.
Romans 12:10(AMP)
10 Be devoted to one another with [authentic] brotherly affection [as members of one family], give preference to one another in honor;
1 John 3:16 (NLT)
16 We know what real love is because Jesus gave up his life for us. So we also ought to give up our lives for our brothers and sisters.
1 John 3:10  (NLT)
10 So now we can tell who are children of God and who are children of the devil. Anyone who does not live righteously and does not love other believers[a] does not belong to God.
1 John 4:20 (NLT)
20 If someone says, "I love God," but hates a fellow believer,[a] that person is a liar; for if we don't love people we can see, how can we love God, whom we cannot see?
1 John 3:14 (NLT)
14 If we love our brothers and sisters who are believers,[a] it proves that we have passed from death to life. But a person who has no love is still dead.