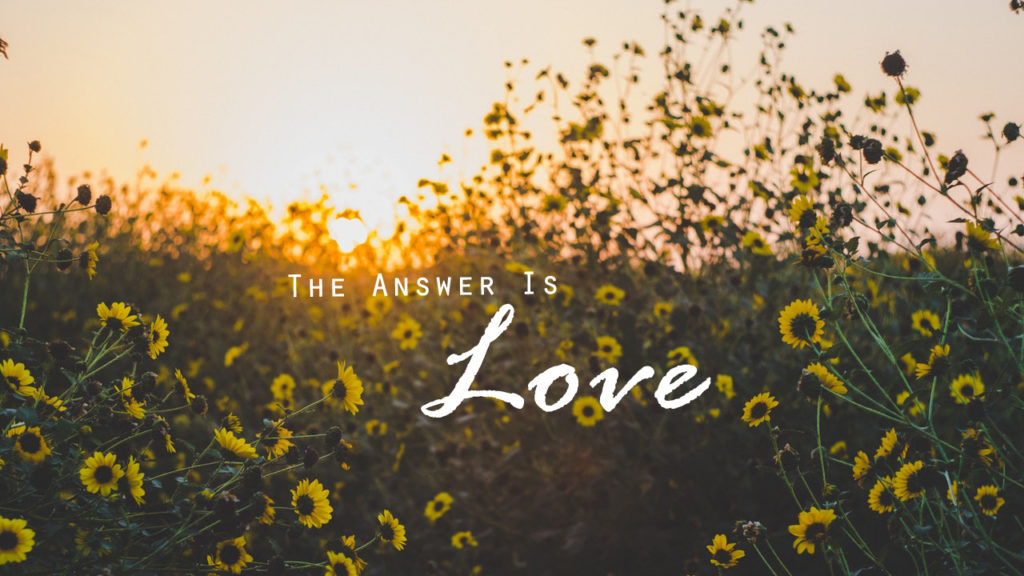 John 4:3-36
(KJV)
3 He left Judaea, and departed again into Galilee.
4 And he must needs go through Samaria.
5 Then cometh he to a city of Samaria, which is called Sychar, near to the parcel of ground that Jacob gave to his son Joseph.
6 Now Jacob's well was there. Jesus therefore, being wearied with his journey, sat thus on the well: and it was about the sixth hour.
7 There cometh a woman of Samaria to draw water: Jesus saith unto her, Give me to drink.
8 (For his disciples were gone away unto the city to buy meat.)
9 Then saith the woman of Samaria unto him, How is it that thou, being a Jew, askest drink of me, which am a woman of Samaria? for the Jews have no dealings with the Samaritans.
10 Jesus answered and said unto her, If thou knewest the gift of God, and who it is that saith to thee, Give me to drink; thou wouldest have asked of him, and he would have given thee living water.
11 The woman saith unto him, Sir, thou hast nothing to draw with, and the well is deep: from whence then hast thou that living water?
12 Art thou greater than our father Jacob, which gave us the well, and drank thereof himself, and his children, and his cattle?
13 Jesus answered and said unto her, Whosoever drinketh of this water shall thirst again:
14 But whosoever drinketh of the water that I shall give him shall never thirst; but the water that I shall give him shall be in him a well of water springing up into everlasting life.
15 The woman saith unto him, Sir, give me this water, that I thirst not, neither come hither to draw.
16 Jesus saith unto her, Go, call thy husband, and come hither.
17 The woman answered and said, I have no husband. Jesus said unto her, Thou hast well said, I have no husband:
18 For thou hast had five husbands; and he whom thou now hast is not thy husband: in that saidst thou truly.
19 The woman saith unto him, Sir, I perceive that thou art a prophet.
20 Our fathers worshipped in this mountain; and ye say, that in Jerusalem is the place where men ought to worship.
21 Jesus saith unto her, Woman, believe me, the hour cometh, when ye shall neither in this mountain, nor yet at Jerusalem, worship the Father.
22 Ye worship ye know not what: we know what we worship: for salvation is of the Jews.
23 But the hour cometh, and now is, when the true worshippers shall worship the Father in spirit and in truth: for the Father seeketh such to worship him.
24 God is a Spirit: and they that worship him must worship him in spirit and in truth.
25 The woman saith unto him, I know that Messias cometh, which is called Christ: when he is come, he will tell us all things.
26 Jesus saith unto her, I that speak unto thee am he.
27 And upon this came his disciples, and marvelled that he talked with the woman: yet no man said, What seekest thou? or, Why talkest thou with her?
28 The woman then left her waterpot, and went her way into the city, and saith to the men,
29 Come, see a man, which told me all things that ever I did: is not this the Christ?
30 Then they went out of the city, and came unto him.
31 In the mean while his disciples prayed him, saying, Master, eat.
32 But he said unto them, I have meat to eat that ye know not of.
33 Therefore said the disciples one to another, Hath any man brought him ought to eat?
34 Jesus saith unto them, My meat is to do the will of him that sent me, and to finish his work.
35 Say not ye, There are yet four months, and then cometh harvest? behold, I say unto you, Lift up your eyes, and look on the fields; for they are white already to harvest.
36 And he that reapeth receiveth wages, and gathereth fruit unto life eternal: that both he that soweth and he that reapeth may rejoice together.
John 8:1-11
(KJV)
1 Jesus went unto the mount of Olives.
2 And early in the morning he came again into the temple, and all the people came unto him; and he sat down, and taught them.
3 And the scribes and Pharisees brought unto him a woman taken in adultery; and when they had set her in the midst,
4 They say unto him, Master, this woman was taken in adultery, in the very act.
5 Now Moses in the law commanded us, that such should be stoned: but what sayest thou?
6 This they said, tempting him, that they might have to accuse him. But Jesus stooped down, and with his finger wrote on the ground, as though he heard them not.
7 So when they continued asking him, he lifted up himself, and said unto them, He that is without sin among you, let him first cast a stone at her.
8 And again he stooped down, and wrote on the ground.
9 And they which heard it, being convicted by their own conscience, went out one by one, beginning at the eldest, even unto the last: and Jesus was left alone, and the woman standing in the midst.
10 When Jesus had lifted up himself, and saw none but the woman, he said unto her, Woman, where are those thine accusers? hath no man condemned thee?
11 She said, No man, Lord. And Jesus said unto her, Neither do I condemn thee: go, and sin no more.
Matthew 26:14-25
(KJV)
14 Then one of the twelve, called Judas Iscariot, went unto the chief priests,
15 And said unto them, What will ye give me, and I will deliver him unto you? And they covenanted with him for thirty pieces of silver.
16 And from that time he sought opportunity to betray him.
17 Now the first day of the feast of unleavened bread the disciples came to Jesus, saying unto him, Where wilt thou that we prepare for thee to eat the passover?
18 And he said, Go into the city to such a man, and say unto him, The Master saith, My time is at hand; I will keep the passover at thy house with my disciples.
19 And the disciples did as Jesus had appointed them; and they made ready the passover.
20 Now when the even was come, he sat down with the twelve.
21 And as they did eat, he said, Verily I say unto you, that one of you shall betray me.
22 And they were exceeding sorrowful, and began every one of them to say unto him, Lord, is it I?
23 And he answered and said, He that dippeth his hand with me in the dish, the same shall betray me.
24 The Son of man goeth as it is written of him: but woe unto that man by whom the Son of man is betrayed! it had been good for that man if he had not been born.
25 Then Judas, which betrayed him, answered and said, Master, is it I? He said unto him, Thou hast said.
Matthew 26:31-35
(KJV)
31 Then saith Jesus unto them, All ye shall be offended because of me this night: for it is written, I will smite the shepherd, and the sheep of the flock shall be scattered abroad.
32 But after I am risen again, I will go before you into Galilee.
33 Peter answered and said unto him, Though all men shall be offended because of thee, yet will I never be offended.
34 Jesus said unto him, Verily I say unto thee, That this night, before the cock crow, thou shalt deny me thrice.
35 Peter said unto him, Though I should die with thee, yet will I not deny thee. Likewise also said all the disciples.
Matthew 26:69-75
(KJV)
69 Now Peter sat without in the palace: and a damsel came unto him, saying, Thou also wast with Jesus of Galilee.
70 But he denied before them all, saying, I know not what thou sayest.
71 And when he was gone out into the porch, another maid saw him, and said unto them that were there, This fellow was also with Jesus of Nazareth.
72 And again he denied with an oath, I do not know the man.
73 And after a while came unto him they that stood by, and said to Peter, Surely thou also art one of them; for thy speech bewrayeth thee.
74 Then began he to curse and to swear, saying, I know not the man. And immediately the cock crew.
75 And Peter remembered the word of Jesus, which said unto him, Before the cock crow, thou shalt deny me thrice. And he went out, and wept bitterly.
Matthew 16:19
(KJV)
19 And I will give unto thee the keys of the kingdom of heaven: and whatsoever thou shalt bind on earth shall be bound in heaven: and whatsoever thou shalt loose on earth shall be loosed in heaven.
Acts 2:14-41
(KJV)
14 But Peter, standing up with the eleven, lifted up his voice, and said unto them, Ye men of Judaea, and all ye that dwell at Jerusalem, be this known unto you, and hearken to my words:
15 For these are not drunken, as ye suppose, seeing it is but the third hour of the day.
16 But this is that which was spoken by the prophet Joel;
17 And it shall come to pass in the last days, saith God, I will pour out of my Spirit upon all flesh: and your sons and your daughters shall prophesy, and your young men shall see visions, and your old men shall dream dreams:
18 And on my servants and on my handmaidens I will pour out in those days of my Spirit; and they shall prophesy:
19 And I will shew wonders in heaven above, and signs in the earth beneath; blood, and fire, and vapour of smoke:
20 The sun shall be turned into darkness, and the moon into blood, before the great and notable day of the Lord come:
21 And it shall come to pass, that whosoever shall call on the name of the Lord shall be saved.
22 Ye men of Israel, hear these words; Jesus of Nazareth, a man approved of God among you by miracles and wonders and signs, which God did by him in the midst of you, as ye yourselves also know:
23 Him, being delivered by the determinate counsel and foreknowledge of God, ye have taken, and by wicked hands have crucified and slain:
24 Whom God hath raised up, having loosed the pains of death: because it was not possible that he should be holden of it.
25 For David speaketh concerning him, I foresaw the Lord always before my face, for he is on my right hand, that I should not be moved:
26 Therefore did my heart rejoice, and my tongue was glad; moreover also my flesh shall rest in hope:
27 Because thou wilt not leave my soul in hell, neither wilt thou suffer thine Holy One to see corruption.
28 Thou hast made known to me the ways of life; thou shalt make me full of joy with thy countenance.
29 Men and brethren, let me freely speak unto you of the patriarch David, that he is both dead and buried, and his sepulchre is with us unto this day.
30 Therefore being a prophet, and knowing that God had sworn with an oath to him, that of the fruit of his loins, according to the flesh, he would raise up Christ to sit on his throne;
31 He seeing this before spake of the resurrection of Christ, that his soul was not left in hell, neither his flesh did see corruption.
32 This Jesus hath God raised up, whereof we all are witnesses.
33 Therefore being by the right hand of God exalted, and having received of the Father the promise of the Holy Ghost, he hath shed forth this, which ye now see and hear.
34 For David is not ascended into the heavens: but he saith himself, The Lord said unto my Lord, Sit thou on my right hand,
35 Until I make thy foes thy footstool.
36 Therefore let all the house of Israel know assuredly, that God hath made the same Jesus, whom ye have crucified, both Lord and Christ.
37 Now when they heard this, they were pricked in their heart, and said unto Peter and to the rest of the apostles, Men and brethren, what shall we do?
38 Then Peter said unto them, Repent, and be baptized every one of you in the name of Jesus Christ for the remission of sins, and ye shall receive the gift of the Holy Ghost.
39 For the promise is unto you, and to your children, and to all that are afar off, even as many as the Lord our God shall call.
40 And with many other words did he testify and exhort, saying, Save yourselves from this untoward generation.
41 Then they that gladly received his word were baptized: and the same day there were added unto them about three thousand souls.
John 3:16
(KJV)
16 For God so loved the world, that he gave his only begotten Son, that whosoever believeth in him should not perish, but have everlasting life.