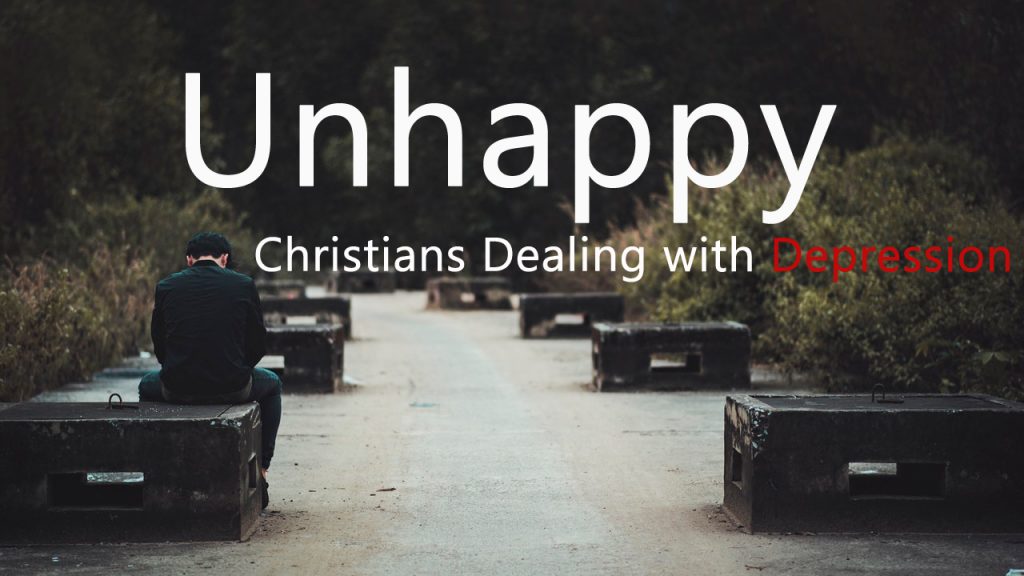 1 Kings 19:1-4 (KJV)
1 And Ahab told Jezebel all that Elijah had done, and withal how he had slain all the prophets with the sword.
2 Then Jezebel sent a messenger unto Elijah, saying, So let the gods do to me, and more also, if I make not thy life as the life of one of them by to morrow about this time.
3 And when he saw that, he arose, and went for his life, and came to Beersheba, which belongeth to Judah, and left his servant there.
4 But he himself went a day's journey into the wilderness, and came and sat down under a juniper tree: and he requested for himself that he might die; and said, It is enough; now, O Lord, take away my life; for I am not better than my fathers.
1 Kings 19:5-8 (KJV)
5 And as he lay and slept under a juniper tree, behold, then an angel touched him, and said unto him, Arise and eat.
6 And he looked, and, behold, there was a cake baken on the coals, and a cruse of water at his head. And he did eat and drink, and laid him down again.
7 And the angel of the Lord came again the second time, and touched him, and said, Arise and eat; because the journey is too great for thee.
8 And he arose, and did eat and drink, and went in the strength of that meat forty days and forty nights unto Horeb the mount of God.
1 Peter 1:8 (KJV)
8 Whom having not seen, ye love; in whom, though now ye see him not, yet believing, ye rejoice with joy unspeakable and full of glory:
Psalm 16:2 (NIV)
2 I say to the Lord, "You are my Lord;
apart from you I have no good thing."
Psalm 73:25 (NIV)
25 Whom have I in heaven but you?
And earth has nothing I desire besides you.
Psalm 142:5 (NIV)
5 I cry to you, Lord;
I say, "You are my refuge,
my portion in the land of the living."
James 1:16-17 (KJV)
16 Do not err, my beloved brethren.
17 Every good gift and every perfect gift is from above, and cometh down from the Father of lights, with whom is no variableness, neither shadow of turning.
Psalm 16:11 (KJV)
11 Thou wilt shew me the path of life: in thy presence is fulness of joy; at thy right hand there are pleasures for evermore.
Genesis 3:6 (KJV)
6 And when the woman saw that the tree was good for food, and that it was pleasant to the eyes, and a tree to be desired to make one wise, she took of the fruit thereof, and did eat, and gave also unto her husband with her; and he did eat.
Psalm 16:4 (AMP)
4 The sorrows [pain and suffering] of those who have chosen another god will be multiplied [because of their idolatry];
I will not pour out their drink offerings of blood,
Nor will I take their names upon my lips.
Psalm 31:10 (KJV)
10 For my life is spent with grief, and my years with sighing: my strength faileth because of mine iniquity, and my bones are consumed.
Genesis 18:25 (AMP)
25 Far be it from You to do [a]such a thing—to strike the righteous with the wicked, so that the righteous and the wicked are treated alike. Far be it from You! Shall not the Judge of all the earth do right [by executing just and righteous judgment]?"
Joshua 24:15 (KJV)
15 And if it seem evil unto you to serve the Lord, choose you this day whom ye will serve; whether the gods which your fathers served that were on the other side of the flood, or the gods of the Amorites, in whose land ye dwell: but as for me and my house, we will serve the Lord.
Psalm 16:5 (NIV)
5 Lord, you alone are my portion and my cup;
you make my lot secure.
John 8:31-32 (KJV)
31 Then said Jesus to those Jews which believed on him, If ye continue in my word, then are ye my disciples indeed;
32 And ye shall know the truth, and the truth shall make you free.