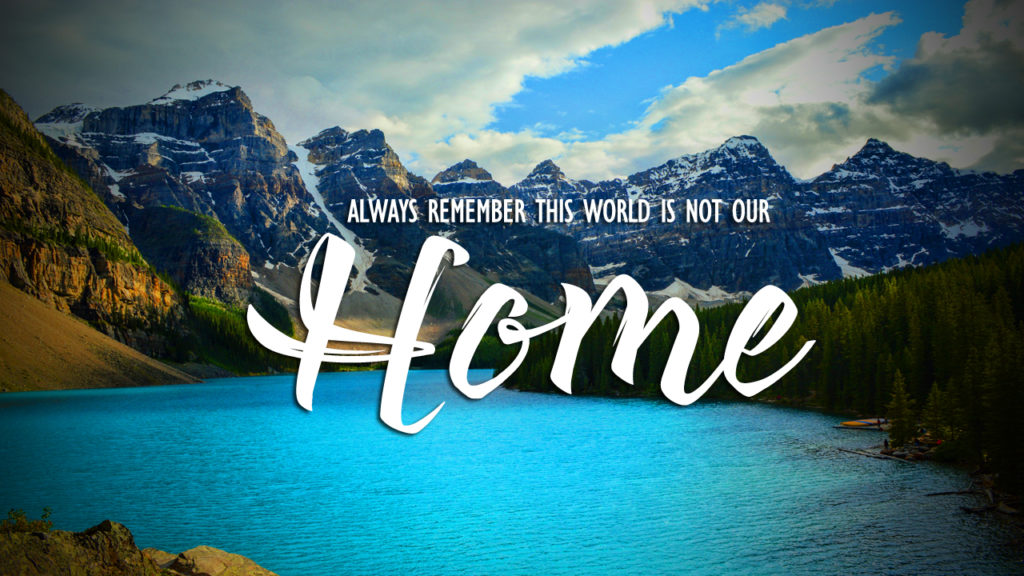 1 Peter 2:11-12 (NLT)
11 Dear friends, I warn you as "temporary residents and foreigners" to keep away from worldly desires that wage war against your very souls.
12 Be careful to live properly among your unbelieving neighbors. Then even if they accuse you of doing wrong, they will see your honorable behavior, and they will give honor to God when he judges the world.
Hebrews 11:8-10 (KJV)
8
By faith Abraham, when he was called to go out into a place which he should after receive for an inheritance, obeyed; and he went out, not knowing whither he went.

9
By faith he sojourned in the land of promise, as in a strange country, dwelling in tabernacles with Isaac and Jacob, the heirs with him of the same promise:

10
For he looked for a city which hath foundations, whose builder and maker is God.
2 Corinthians 13:5-6 (NLT)