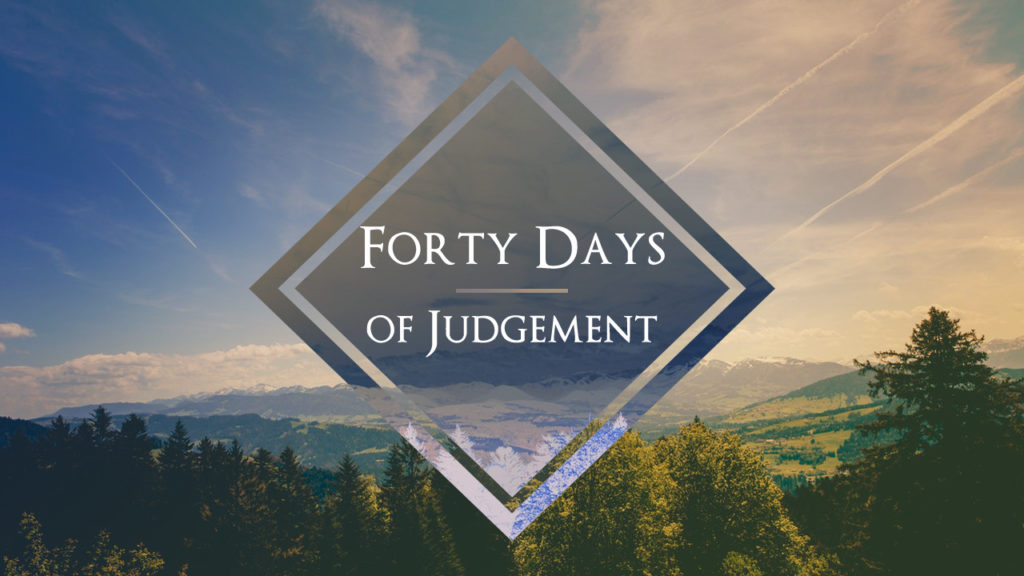 Hebrews 9:27 (KJV)
27 And as it is appointed unto men once to die, but after this the judgment:
2 Corinthians 5:10 (KJV)
10 For we must all appear before the judgment seat of Christ; that every one may receive the things done in his body, according to that he hath done, whether it be good or bad.
1 Peter 4:17-18 (KJV)
17 For the time is come that judgment must begin at the house of God: and if it first begin at us, what shall the end be of them that obey not the gospel of God?
18 And if the righteous scarcely be saved, where shall the ungodly and the sinner appear?
Psalm 1:5 (KJV)
5 Therefore the ungodly shall not stand in the judgment, nor sinners in the congregation of the righteous.
Matthew 3:12 (KJV)
12 Whose fan is in his hand, and he will throughly purge his floor, and gather his wheat into the garner; but he will burn up the chaff with unquenchable fire.
Psalm 1:4 (KJV)
4 The ungodly are not so: but are like the chaff which the wind driveth away.
1 Timothy 5:24-25 King James Version (KJV)
24 Some men's sins are open beforehand, going before to judgment; and some men they follow after.
25 Likewise also the good works of some are manifest beforehand; and they that are otherwise cannot be hid.
1 Corinthians 15:50-52 King James Version (KJV)
50 Now this I say, brethren, that flesh and blood cannot inherit the kingdom of God; neither doth corruption inherit incorruption.
51 Behold, I shew you a mystery; We shall not all sleep, but we shall all be changed,
52 In a moment, in the twinkling of an eye, at the last trump: for the trumpet shall sound, and the dead shall be raised incorruptible, and we shall be changed.
Ephesians 5:27 (KJV)
27 That he might present it to himself a glorious church, not having spot, or wrinkle, or any such thing; but that it should be holy and without blemish.
Jude 10-13 (KJV)
10 But these speak evil of those things which they know not: but what they know naturally, as brute beasts, in those things they corrupt themselves.
11 Woe unto them! for they have gone in the way of Cain, and ran greedily after the error of Balaam for reward, and perished in the gainsaying of Core.
12 These are spots in your feasts of charity, when they feast with you, feeding themselves without fear: clouds they are without water, carried about of winds; trees whose fruit withereth, without fruit, twice dead, plucked up by the roots;
13 Raging waves of the sea, foaming out their own shame; wandering stars, to whom is reserved the blackness of darkness for ever.
Galatians 3:27 (KJV)
27 For as many of you as have been baptized into Christ have put on Christ.