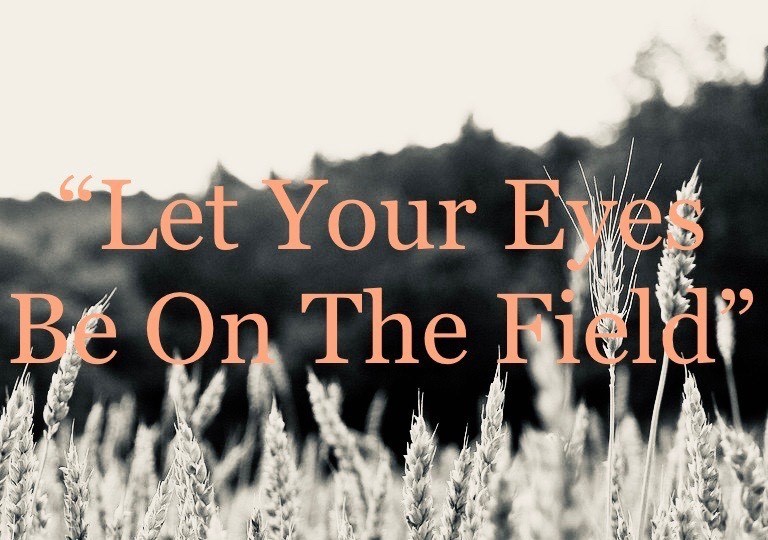 Matthew 9:37-38 (KJV)
37 Then saith he unto his disciples, The harvest truly is plenteous, but the labourers are few;
38 Pray ye therefore the Lord of the harvest, that he will send forth labourers into his harvest.
John 4:35-38 (KJV)
35 Say not ye, There are yet four months, and then cometh harvest? behold, I say unto you, Lift up your eyes, and look on the fields; for they are white already to harvest.
36 And he that reapeth receiveth wages, and gathereth fruit unto life eternal: that both he that soweth and he that reapeth may rejoice together.
37 And herein is that saying true, One soweth, and another reapeth.
38 I sent you to reap that whereon ye bestowed no labour: other men laboured, and ye are entered into their labours.
Ruth 2:8-9 (KJV)
8 Then said Boaz unto Ruth, Hearest thou not, my daughter? Go not to glean in another field, neither go from hence, but abide here fast by my maidens:
9 Let thine eyes be on the field that they do reap, and go thou after them: have I not charged the young men that they shall not touch thee? and when thou art athirst, go unto the vessels, and drink of that which the young men have drawn.