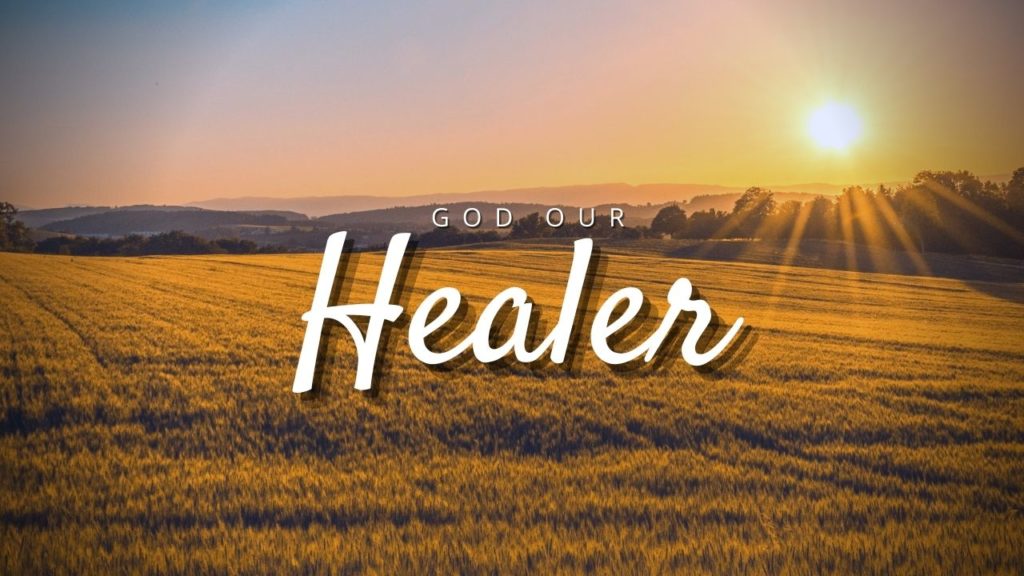 It has been said that the miracles of the Bible are only for Bible times, that God doesn't do that today. However Hebrews 13:8 says "Jesus Christ is the same yesterday and today and forever." That means Jehovah Rapha (our Lord who Heals), from Exodus 15 and Jesus Christ – who healed the lame, blind, deaf, and diseased in the New Testament – is the same healing God today.
God wants to heal every part of your being—heart, soul, body, mind, and spirit. And He wants His people to pray for their healing as an act of trust and dependence on Him and to know where our ultimate source of healing comes from. While sometimes healing happens immediately, other times He heals over time as a way of transforming us into His likeness.
So in what ways can God heal me?
-God Heals Our Body-
When we think of healing we often think of physical infirmities. Good news, God's healing plan has that covered. Doctors may tell you healing is a result of medical science, yet God works through doctors and gives them wisdom. Nutritionists may tell you healing is a result of natural supplements, but God provided those healing agents in nature and works through them, as well.
God also heals through the power of prayer. There are cases when a tumor was clearly on an MRI and after much prayer and a second or third scan, the tumor was completely gone, with no explanation other than God's healing hand.
God also sometimes chooses to work through a combination of medical treatment, natural remedies, and the prayers of His people. Jesus once told a woman who risked everything to touch Him, "your faith has made you well" (Matthew 9:22). As you exercise wisdom and diligence to do what you can to be healthy, do you have faith that He can heal your physical infirmities today?
Although God is able to heal any physical ailment we have, sometimes He allows us to endure certain ailments because they cause us to depend more fully on Him and they draw us closer to Him than we've been before. Whether God chooses to heal us physically or not, we are to maintain trust in Him that He is good, and that nothing touches our bodies that hasn't first passed through His loving hands.
-God Heals Our Heart-
Often we find that emotional wounds can hurt more than physical wounds. A life without parental love, the emotional horror of abuse or the unexplainable loss of a loved one, can all seem incurable. God never designed us to experience that kind of grief and sorrow alone.
We were made to love God and enjoy Him forever in a paradise without sin. Yet, when Adam ushered in pain and heartache through sin, that paradise still feels foreign to the kind of life we experience today.
Jesus heals the wounds of our heart. Psalm 147:3 tells us "He heals the brokenhearted and binds up their wounds." And Hebrews 4:15-16 tells us, "For we do not have a high priest who cannot sympathize with our weaknesses, but One who has been tempted in all things as we are, yet without sin. Therefore let us draw near with confidence to the throne of grace, so that we may receive mercy and find grace to help in time of need."
Our High Priest is Jesus. Isaiah 53:4 says, "Surely he has borne our griefs and carried our sorrows." Jesus came to this earth to experience all that we will ever endure in terms of temptation, sorrow, pain, and more – and He overcame it so that we could overcome it as well. Are you willing to cast your cares upon Him today?
-God Heals Our Spirit-
You may have experienced things that have caused you to question your faith. A painful loss, a church that didn't welcome you, the failure of spiritual leadership, and that can cause us to build walls in our spirit to protect us from any further spiritual pain. Psalms 118:5-6,8 says "Out of my distress I called on the Lord; the Lord answered me and set me free. The Lord is on my side; I will not fear. What can man do to me? It is better to take refuge in the Lord than to trust in man."
We get hurt when we (often without realizing it) put people in the place of God. When we try to ride someone's spiritual coattails instead of getting up and walking in our own relationship with God we get hurt because that coattail ride is bumpy and it is only a matter of time until we fall off.
People will fail you, and you will fail other people, it is a sad fact of life. We are all imperfect people on a journey to become more like our perfect savior. Don't allow anyone to take the place of Jesus, but allow those around you to fill the roles that God put them in your life for, to help you along your journey to eternity with Him.
Jesus wants us to look to Him for direction. It is true that He has given us many awesome men and women to surround us, encourage us, and help us on our spiritual journey, but God wants you to understand that you will only find perfect love, and perfect peace in Him.
Allow God to heal you today in your body, mind, and spirit. He wants to strengthen and renew you today.
Mark 11:24  "Therefore I tell you, whatever you ask in prayer, believe that you have received it, and it will be yours."
Philippians 4:19  "And my God will supply every need of yours according to his riches in glory in Christ Jesus."