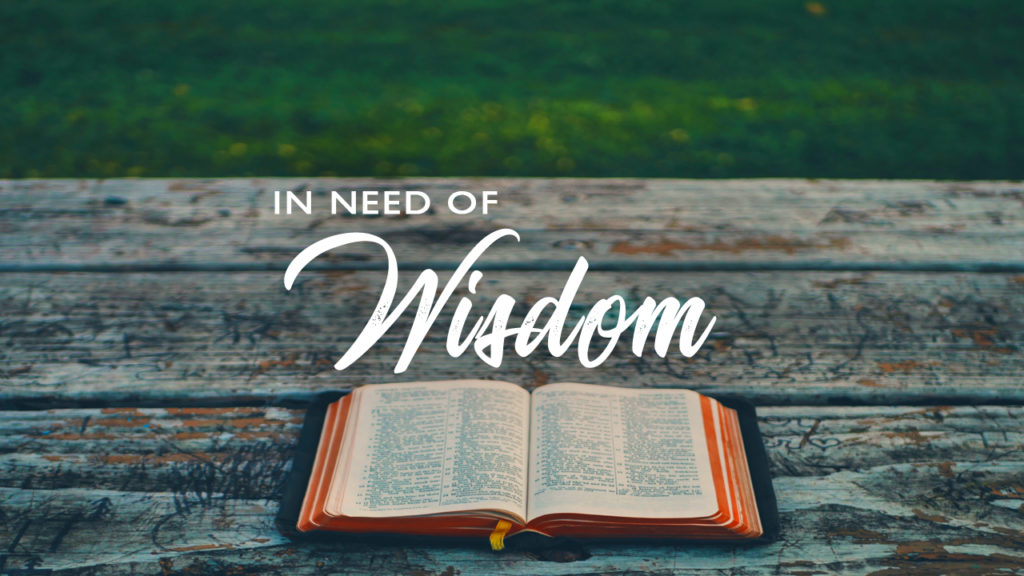 Proverbs 23:23 (KJV)
23 Buy the truth, and sell it not; also wisdom, and instruction, and understanding.
2 Chronicles 1:7-12 (NIV)
7 That night God appeared to Solomon and said to him, "Ask for whatever you want me to give you."
8 Solomon answered God, "You have shown great kindness to David my father and have made me king in his place.
9 Now, Lord God, let your promise to my father David be confirmed, for you have made me king over a people who are as numerous as the dust of the earth.
10 Give me wisdom and knowledge, that I may lead this people, for who is able to govern this great people of yours?"
11 God said to Solomon, "Since this is your heart's desire and you have not asked for wealth, possessions or honor, nor for the death of your enemies, and since you have not asked for a long life but for wisdom and knowledge to govern my people over whom I have made you king,
12 therefore wisdom and knowledge will be given you. And I will also give you wealth, possessions and honor, such as no king who was before you ever had and none after you will have."
Proverbs 1:1-4 (NLT)
1 These are the proverbs of Solomon, David's son, king of Israel.
2 Their purpose is to teach people wisdom and discipline, to help them understand the insights of the wise.
3 Their purpose is to teach people to live disciplined and successful lives, to help them do what is right, just, and fair.
4 These proverbs will give insight to the simple, knowledge and discernment to the young.
Proverbs 1:1-4 (NIV)
1 The proverbs of Solomon son of David, king of Israel:
2 for gaining wisdom and instruction; for understanding words of insight;
3 for receiving instruction in prudent behavior, doing what is right and just and fair;
4 for giving prudence to those who are simple, knowledge and discretion to the young—
Proverbs 8:23 (NLT)
23 I was appointed in ages past, at the very first, before the earth began.
Proverbs 8:29-31 (NLT)
29 I was there when he set the limits of the seas, so they would not spread beyond their boundaries. And when he marked off the earth's foundations,
30 I was the architect at his side. I was his constant delight, rejoicing always in his presence.
31 And how happy I was with the world he created; how I rejoiced with the human family!
Proverbs 8:10-11 (NLT)
10 Choose my instruction rather than silver, and knowledge rather than pure gold.
11 For wisdom is far more valuable than rubies. Nothing you desire can compare with it.
Proverbs 3:6 (KJV)
6 In all thy ways acknowledge him, and he shall direct thy paths.
Proverbs 1:7 (NIV)
7 The fear of the Lord is the beginning of knowledge, but fools despise wisdom and instruction.
Proverbs 3:1-7 (KJV)
1 My son, forget not my law; but let thine heart keep my commandments:
2 For length of days, and long life, and peace, shall they add to thee.
3 Let not mercy and truth forsake thee: bind them about thy neck; write them upon the table of thine heart:
4 So shalt thou find favour and good understanding in the sight of God and man.
5 Trust in the Lord with all thine heart; and lean not unto thine own understanding.
6 In all thy ways acknowledge him, and he shall direct thy paths.
7 Be not wise in thine own eyes: fear the Lord, and depart from evil.
Matthew 11:28-30 (KJV)
28 Come unto me, all ye that labour and are heavy laden, and I will give you rest.
29 Take my yoke upon you, and learn of me; for I am meek and lowly in heart: and ye shall find rest unto your souls.
30 For my yoke is easy, and my burden is light.
2 Peter 1:2-4 (KJV)
2 Grace and peace be multiplied unto you through the knowledge of God, and of Jesus our Lord,
3 According as his divine power hath given unto us all things that pertain unto life and godliness, through the knowledge of him that hath called us to glory and virtue:
4 Whereby are given unto us exceeding great and precious promises: that by these ye might be partakers of the divine nature, having escaped the corruption that is in the world through lust.
2 Corinthians 7:1 (KJV)
1 Having therefore these promises, dearly beloved, let us cleanse ourselves from all filthiness of the flesh and spirit, perfecting holiness in the fear of God.