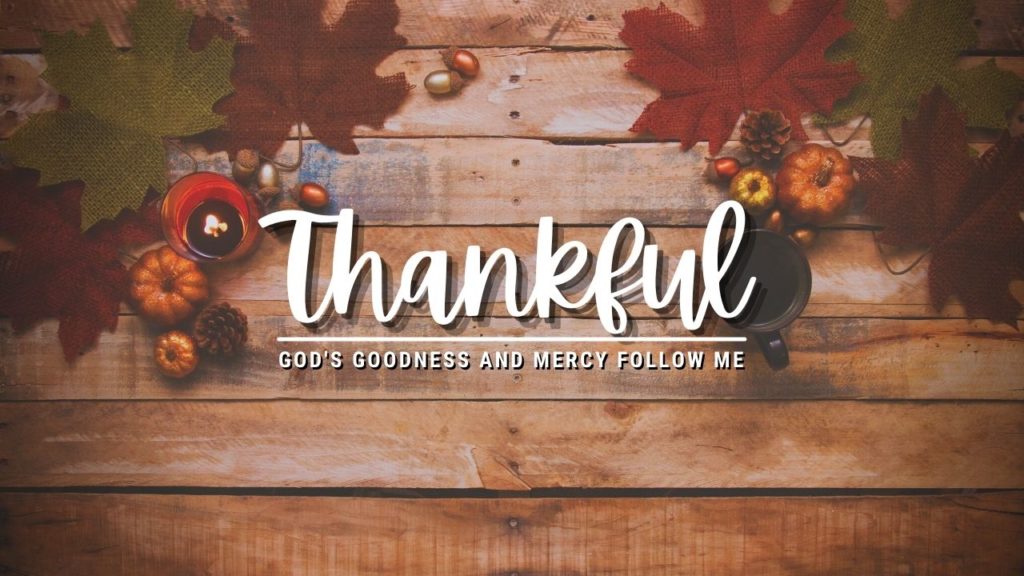 Psalm 23:6 (KJV)
6
Surely goodness and mercy shall follow me all the days of my life: and I will dwell in the house of the 
Lord
 for ever.
Romans 8:28 (KJV)
28
And we know that all things work together for good to them that love God, to them who are the called according to his purpose.
1 Chronicles 16:34 (KJV)
34
O give thanks unto the 
Lord
; for he is good; for his mercy endureth for ever.
Psalm 145:9 (KJV)
9
The 
Lord
 is good to all: and his tender mercies are over all his works.
James 1:17 (NKJV)
17
Every good gift and every perfect gift is from above, and comes down from the Father of lights, with whom there is no variation or shadow of turning.
Exodus 34:6-7 (NKJV)
6 And the 

Lord

 passed before him and proclaimed, "The 

Lord

, the 

Lord

 God, merciful and gracious, longsuffering, and abounding in goodness and truth, 

7 keeping mercy for thousands, forgiving iniquity and transgression and sin, by no means clearing the guilty, visiting the iniquity of the fathers upon the children and the children's children to the third and the fourth generation."
2 Samuel 12:1-8 (KJV)
1
And the 
Lord
sent Nathan unto David. And he came unto him, and said unto him, There were two men in one city; the one rich, and the other poor.

2 
The rich man had exceeding many flocks and herds:

3 
But the poor man had nothing, save one little ewe lamb, which he had bought and nourished up: and it grew up together with him, and with his children; it did eat of his own meat, and drank of his own cup, and lay in his bosom, and was unto him as a daughter.

4 
And there came a traveller unto the rich man, and he spared to take of his own flock and of his own herd, to dress for the wayfaring man that was come unto him; but took the poor man's lamb, and dressed it for the man that was come to him.

5 
And David's anger was greatly kindled against the man; and he said to Nathan, As the 
Lord
liveth, the man that hath done this thing shall surely die:

6 
And he shall restore the lamb fourfold, because he did this thing, and because he had no pity.

7 
And Nathan said to David, Thou art the man. Thus saith the 
Lord
God of Israel, I anointed thee king over Israel, and I delivered thee out of the hand of Saul;

8 
And I gave thee thy master's house, and thy master's wives into thy bosom, and gave thee the house of Israel and of Judah; and if that had been too little, I would moreover have given unto thee such and such things.
Ephesians 3:20 (KJV)
20
Now unto him that is able to do exceeding abundantly above all that we ask or think, according to the power that worketh in us,