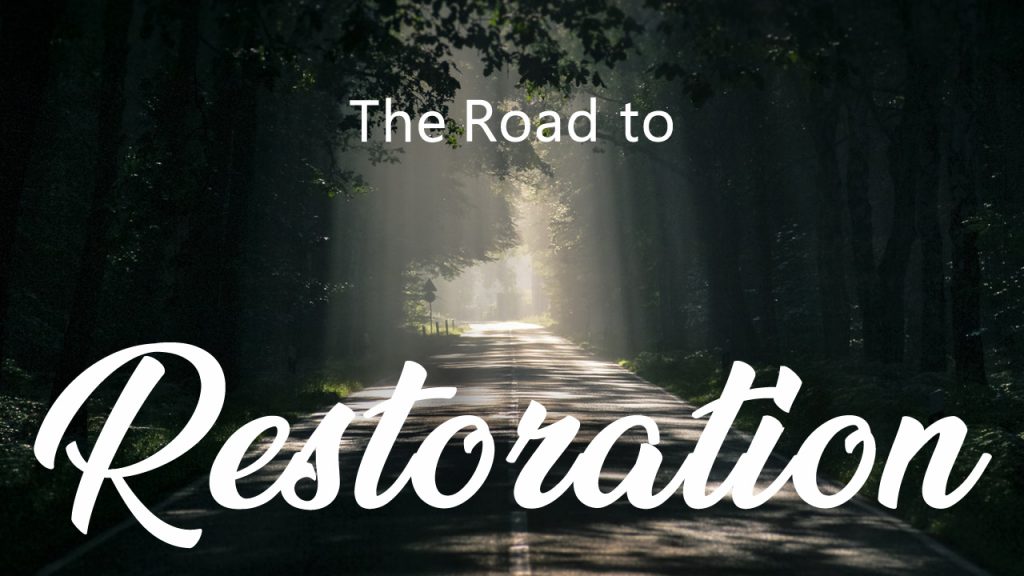 Ezra 7:6-10 (KJV)
6 This Ezra went up from Babylon; and he was a ready scribe in the law of Moses, which the Lord God of Israel had given: and the king granted him all his request, according to the hand of the Lord his God upon him.
7 And there went up some of the children of Israel, and of the priests, and the Levites, and the singers, and the porters, and the Nethinims, unto Jerusalem, in the seventh year of Artaxerxes the king.
8 And he came to Jerusalem in the fifth month, which was in the seventh year of the king.
9 For upon the first day of the first month began he to go up from Babylon, and on the first day of the fifth month came he to Jerusalem, according to the good hand of his God upon him.
10 For Ezra had prepared his heart to seek the law of the Lord, and to do it, and to teach in Israel statutes and judgments.
Psalm 27:1 (KJV)
1 The Lord is my light and my salvation; whom shall I fear? the Lord is the strength of my life; of whom shall I be afraid?
Proverbs 18:10 (KJV)
10 The name of the Lord is a strong tower: the righteous runneth into it, and is safe.
Ecclesiastes 4:9-12 (ERV)
9 Two people are better than one. When two people work together, they get more work done.
10 If one person falls, the other person can reach out to help. But those who are alone when they fall have no one to help them.
11 If two people sleep together, they will be warm. But a person sleeping alone will not be warm.
12 An enemy might be able to defeat one person, but two people can stand back-to-back to defend each other. And three people are even stronger. They are like a rope that has three parts wrapped together—it is very hard to break.
Ezra 8:15-20 (KJV)
15 And I gathered them together to the river that runneth to Ahava; and there abode we in tents three days: and I viewed the people, and the priests, and found there none of the sons of Levi.
16 Then sent I for Eliezer, for Ariel, for Shemaiah, and for Elnathan, and for Jarib, and for Elnathan, and for Nathan, and for Zechariah, and for Meshullam, chief men; also for Joiarib, and for Elnathan, men of understanding.
17 And I sent them with commandment unto Iddo the chief at the place Casiphia, and I told them what they should say unto Iddo, and to his brethren the Nethinims, at the place Casiphia, that they should bring unto us ministers for the house of our God.
18 And by the good hand of our God upon us they brought us a man of understanding, of the sons of Mahli, the son of Levi, the son of Israel; and Sherebiah, with his sons and his brethren, eighteen;
19 And Hashabiah, and with him Jeshaiah of the sons of Merari, his brethren and their sons, twenty;
20 Also of the Nethinims, whom David and the princes had appointed for the service of the Levites, two hundred and twenty Nethinims: all of them were expressed by name.
Hebrews 13:17 (KJV)
17 Obey them that have the rule over you, and submit yourselves: for they watch for your souls, as they that must give account, that they may do it with joy, and not with grief: for that is unprofitable for you.
Ezra 9:1-15 (NLT)
1 When these things had been done, the Jewish leaders came to me and said, "Many of the people of Israel, and even some of the priests and Levites, have not kept themselves separate from the other peoples living in the land. They have taken up the detestable practices of the Canaanites, Hittites, Perizzites, Jebusites, Ammonites, Moabites, Egyptians, and Amorites.
2 For the men of Israel have married women from these people and have taken them as wives for their sons. So the holy race has become polluted by these mixed marriages. Worse yet, the leaders and officials have led the way in this outrage."
3 When I heard this, I tore my cloak and my shirt, pulled hair from my head and beard, and sat down utterly shocked.
4 Then all who trembled at the words of the God of Israel came and sat with me because of this outrage committed by the returned exiles. And I sat there utterly appalled until the time of the evening sacrifice.
5 At the time of the sacrifice, I stood up from where I had sat in mourning with my clothes torn. I fell to my knees and lifted my hands to the Lord my God.
6 I prayed, "O my God, I am utterly ashamed; I blush to lift up my face to you. For our sins are piled higher than our heads, and our guilt has reached to the heavens.
7 From the days of our ancestors until now, we have been steeped in sin. That is why we and our kings and our priests have been at the mercy of the pagan kings of the land. We have been killed, captured, robbed, and disgraced, just as we are today.
8 "But now we have been given a brief moment of grace, for the Lord our God has allowed a few of us to survive as a remnant. He has given us security in this holy place. Our God has brightened our eyes and granted us some relief from our slavery.
9 For we were slaves, but in his unfailing love our God did not abandon us in our slavery. Instead, he caused the kings of Persia to treat us favorably. He revived us so we could rebuild the Temple of our God and repair its ruins. He has given us a protective wall in Judah and Jerusalem.
10 "And now, O our God, what can we say after all of this? For once again we have abandoned your commands!
11 Your servants the prophets warned us when they said, 'The land you are entering to possess is totally defiled by the detestable practices of the people living there. From one end to the other, the land is filled with corruption.
12 Don't let your daughters marry their sons! Don't take their daughters as wives for your sons. Don't ever promote the peace and prosperity of those nations. If you follow these instructions, you will be strong and will enjoy the good things the land produces, and you will leave this prosperity to your children forever.'
13 "Now we are being punished because of our wickedness and our great guilt. But we have actually been punished far less than we deserve, for you, our God, have allowed some of us to survive as a remnant.
14 But even so, we are again breaking your commands and intermarrying with people who do these detestable things. Won't your anger be enough to destroy us, so that even this little remnant no longer survives?
15 O Lord, God of Israel, you are just. We come before you in our guilt as nothing but an escaped remnant, though in such a condition none of us can stand in your presence."
2 Timothy 3:16 (KJV)
16 All scripture is given by inspiration of God, and is profitable for doctrine, for reproof, for correction, for instruction in righteousness:
Ezra 10:1-4 (NLT)
1 While Ezra prayed and made this confession, weeping and lying face down on the ground in front of the Temple of God, a very large crowd of people from Israel—men, women, and children—gathered and wept bitterly with him.
2 Then Shecaniah son of Jehiel, a descendant of Elam, said to Ezra, "We have been unfaithful to our God, for we have married these pagan women of the land. But in spite of this there is hope for Israel.
3 Let us now make a covenant with our God to divorce our pagan wives and to send them away with their children. We will follow the advice given by you and by the others who respect the commands of our God. Let it be done according to the Law of God.
4 Get up, for it is your duty to tell us how to proceed in setting things straight. We are behind you, so be strong and take action."
2 Corinthians 6:17 (KJV)
17 Wherefore come out from among them, and be ye separate, saith the Lord, and touch not the unclean thing; and I will receive you.
Romans 12:2 (KJV)
2 And be not conformed to this world: but be ye transformed by the renewing of your mind, that ye may prove what is that good, and acceptable, and perfect, will of God.
Hebrews 12:28 (ESV)
28 Therefore let us be grateful for receiving a kingdom that cannot be shaken, and thus let us offer to God acceptable worship, with reverence and awe,
Psalm 99:5 (KJV)
5 Exalt ye the Lord our God, and worship at his footstool; for he is holy.
Psalm 29:2 (NIV)
2 Ascribe to the Lord the glory due his name; worship the Lord in the splendor of his[a] holiness.
Psalm 96:9 (NIV)
9 Worship the Lord in the splendor of his[a] holiness; tremble before him, all the earth.