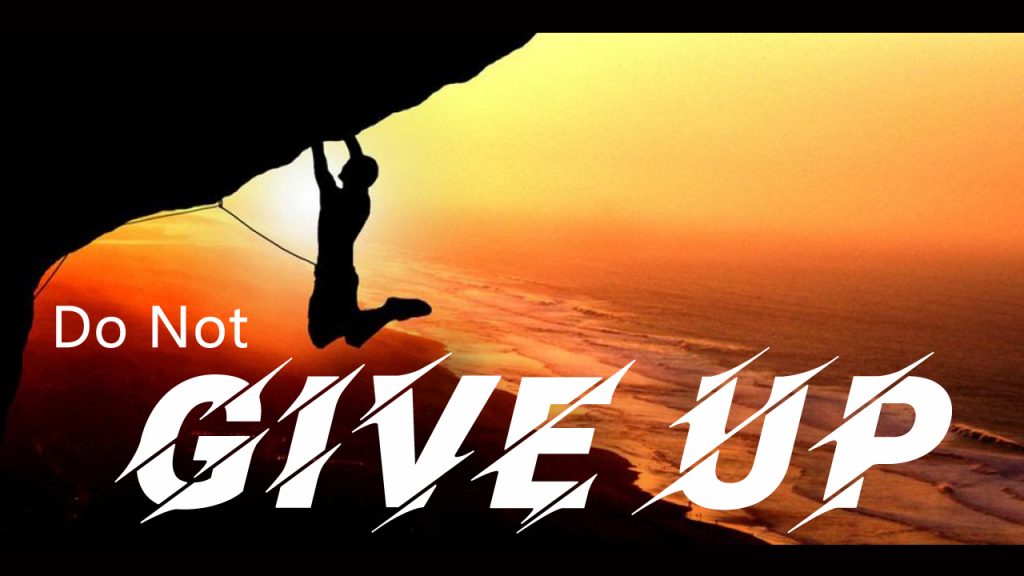 Galatians 6:9 (ESV)
9 And let us not grow weary of doing good, for in due season we will reap, if we do not give up.
Psalm 37:4-6 (NASB)
4 Delight yourself in the Lord; And He will give you the desires of your heart.
5 Commit your way to the Lord, Trust also in Him, and He will do it.
6 He will bring forth your righteousness as the light And your judgment as the noonday.
John 10:10 (NASB)
10 The thief comes only to steal and kill and destroy; I came that they may have life, and [a]have it abundantly.
Isaiah 41:10 (ESV)
10 fear not, for I am with you; be not dismayed, for I am your God; I will strengthen you, I will help you, I will uphold you with my righteous right hand.
Luke 15:11-32 (NASB)
11 And He said, "A man had two sons.
12 The younger of them said to his father, 'Father, give me the share of the estate that falls to me.' So he divided his [a]wealth between them.
13 And not many days later, the younger son gathered everything together and went on a journey into a distant country, and there he squandered his estate with loose living.
14 Now when he had spent everything, a severe famine occurred in that country, and he began to be impoverished.
15 So he went and [b]hired himself out to one of the citizens of that country, and he sent him into his fields to feed swine.
16 And he would have gladly filled his stomach with the [c]pods that the swine were eating, and no one was giving anything to him.
17 But when he came to [d]his senses, he said, 'How many of my father's hired men have more than enough bread, but I am dying here with hunger!
18 I will get up and go to my father, and will say to him, "Father, I have sinned against heaven, and [e]in your sight;
19 I am no longer worthy to be called your son; make me as one of your hired men."'
20 So he got up and came to [f]his father. But while he was still a long way off, his father saw him and felt compassion for him, and ran and [g]embraced him and kissed him.
21 And the son said to him, 'Father, I have sinned against heaven and in your sight; I am no longer worthy to be called your son.'
22 But the father said to his slaves, 'Quickly bring out the best robe and put it on him, and put a ring on his hand and sandals on his feet;
23 and bring the fattened calf, kill it, and let us eat and celebrate;
24 for this son of mine was dead and has come to life again; he was lost and has been found.' And they began to celebrate.
25 "Now his older son was in the field, and when he came and approached the house, he heard music and dancing.
26 And he summoned one of the servants and began inquiring what these things could be.
27 And he said to him, 'Your brother has come, and your father has killed the fattened calf because he has received him back safe and sound.'
28 But he became angry and was not willing to go in; and his father came out and began pleading with him.
29 But he answered and said to his father, 'Look! For so many years I have been serving you and I have never [h]neglected a command of yours; and yet you have never given me a young goat, so that I might celebrate with my friends;
30 but when this son of yours came, who has devoured your [i]wealth with prostitutes, you killed the fattened calf for him.'
31 And he said to him, 'Son, you [j]have always been with me, and all that is mine is yours.
32 But we had to celebrate and rejoice, for this brother of yours was dead and has begun to live, and was lost and has been found.'"
Matthew 19:25-30 (ESV)
25 When the disciples heard this, they were greatly astonished, saying, "Who then can be saved?"
26 But Jesus looked at them and said, "With man this is impossible, but with God all things are possible."
27 Then Peter said in reply, "See, we have left everything and followed you. What then will we have?"
28 Jesus said to them, "Truly, I say to you, in the new world,[a] when the Son of Man will sit on his glorious throne, you who have followed me will also sit on twelve thrones, judging the twelve tribes of Israel.
29 And everyone who has left houses or brothers or sisters or father or mother or children or lands, for my name's sake, will receive a hundredfold[b] and will inherit eternal life.
30 But many who are first will be last, and the last first.
2 Chronicles 15:7 (NASB)
7 But you, be strong and do not [a]lose courage, for there is reward for your work."