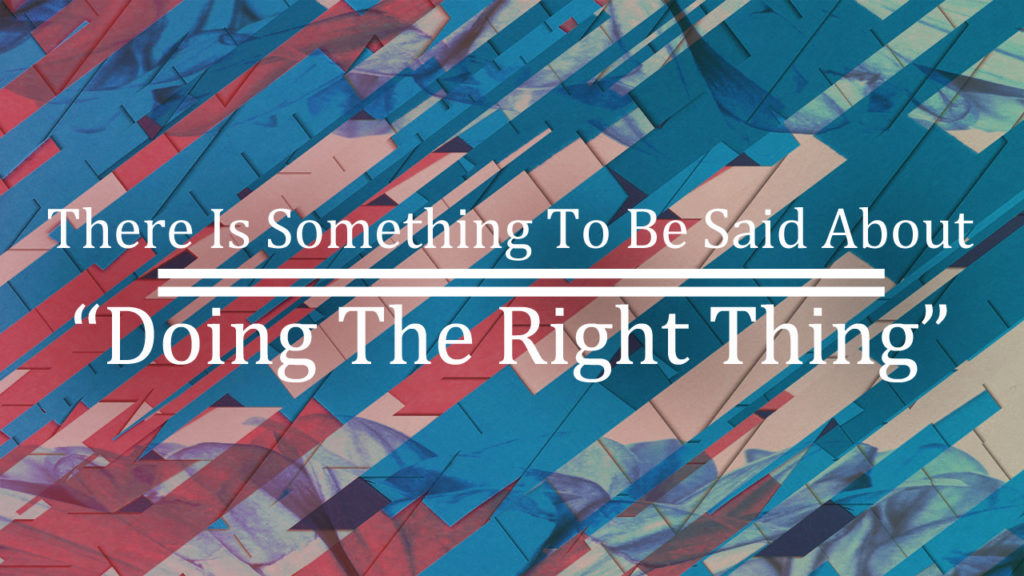 Galatians 5:22-23 (KJV)
22 But the fruit of the Spirit is love, joy, peace, longsuffering, gentleness, goodness, faith,
23 Meekness, temperance: against such there is no law.
Galatians 5:22-24
 (MSG)
22-23 But what happens when we live God's way? He brings gifts into our lives, much the same way that fruit appears in an orchard—things like affection for others, exuberance about life, serenity. We develop a willingness to stick with things, a sense of compassion in the heart, and a conviction that a basic holiness permeates things and people. We find ourselves involved in loyal commitments, not needing to force our way in life, able to marshal and direct our energies wisely.
23-24 Legalism is helpless in bringing this about; it only gets in the way. Among those who belong to Christ, everything connected with getting our own way and mindlessly responding to what everyone else calls necessities is killed off for good—crucified.
Proverbs 29:11
 (NKJV)
11 A fool vents all his feelings, But a wise man holds them back.
Matthew 6:34
 (NKJV)
34 Therefore do not worry about tomorrow, for tomorrow will worry about its own things. Sufficient for the day is its own trouble.
Matthew 6:31-33
 (NKJV)
31 "Therefore do not worry, saying, 'What shall we eat?' or 'What shall we drink?' or 'What shall we wear?'
32 For after all these things the Gentiles seek. For your heavenly Father knows that you need all these things.
33 But seek first the kingdom of God and His righteousness, and all these things shall be added to you.
1 Samuel 16:10-12
 (NKJV)
10 Thus Jesse made seven of his sons pass before Samuel. And Samuel said to Jesse, "The Lord has not chosen these."
 11 And Samuel said to Jesse, "Are all the young men here?" Then he said, "There remains yet the youngest, and there he is, keeping the sheep."
And Samuel said to Jesse, "Send and bring him. For we will not sit down till he comes here." 
12 So he sent and brought him in. Now he was ruddy, with bright eyes, and good-looking. And the Lord said, "Arise, anoint him; for this is the one!"
1 Samuel 16:13
(NKJV)
13 Then Samuel took the horn of oil and anointed him in the midst of his brothers; and the Spirit of the Lord came upon David from that day forward. So Samuel arose and went to Ramah.
1 Samuel 16:14-21
 (NKJV)
14 But the Spirit of the Lord departed from Saul, and a distressing spirit from the Lord troubled him. 
15 And Saul's servants said to him, "Surely, a distressing spirit from God is troubling you. 
16 Let our master now command your servants, who are before you, to seek out a man who is a skillful player on the harp. And it shall be that he will play it with his hand when the distressing spirit from God is upon you, and you shall be well."
17 So Saul said to his servants,]"Provide me now a man who can play well, and bring him to me."
18 Then one of the servants answered and said, "Look, I have seen a son of Jesse the Bethlehemite, who is skillful in playing, a mighty man of valor, a man of war, prudent in speech, and a handsome person; and the Lord is with him."
19 Therefore Saul sent messengers to Jesse, and said, "Send me your son David, who is with the sheep." 
20 And Jesse took a donkey loaded with bread, a skin of wine, and a young goat, and sent them by his son David to Saul.
21 So David came to Saul and stood before him. And he loved him greatly, and he became his armor bearer.
1 Samuel 24:1-7
(NKJV)
1 Now it happened, when Saul had returned from following the Philistines, that it was told him, saying, "Take note! David is in the Wilderness of En Gedi." 
2 Then Saul took three thousand chosen men from all Israel, and went to seek David and his men on the Rocks of the Wild Goats. 
3 So he came to the sheepfolds by the road, where there was a cave; and Saul went in to attend to his needs. (David and his men were staying in the recesses of the cave.) 
4 Then the men of David said to him, "This is the day of which the Lord said to you, 'Behold, I will deliver your enemy into your hand, that you may do to him as it seems good to you.' " And David arose and secretly cut off a corner of Saul's robe. 
5 Now it happened afterward that David's heart troubled him because he had cut Saul's robe. 
6 And he said to his men, "The Lord forbid that I should do this thing to my master, the Lord's anointed, to stretch out my hand against him, seeing he is the anointed of the Lord." 
7 So David restrained his servants with these words, and did not allow them to rise against Saul. And Saul got up from the cave and went on his way.
Ephesians 3:20-21
 (NKJV)
20 Now to Him who is able to do exceedingly abundantly above all that we ask or think, according to the power that works in us, 
21 to Him be glory in the church by Christ Jesus to all generations, forever and ever. Amen.