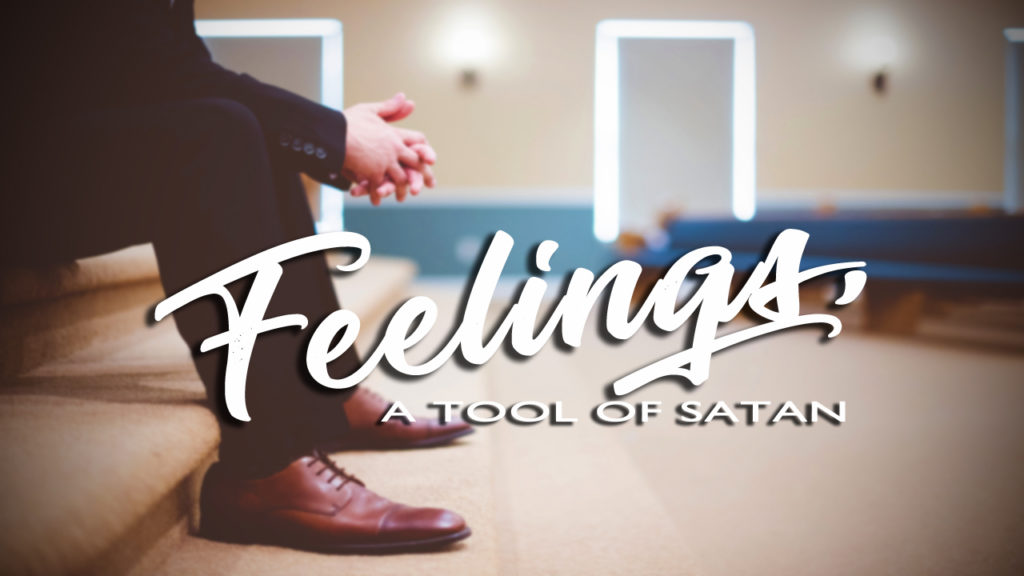 Matthew 15:21-28 (KJV)
21 Then Jesus went thence, and departed into the coasts of Tyre and Sidon.
22 And, behold, a woman of Canaan came out of the same coasts, and cried unto him, saying, Have mercy on me, O Lord, thou son of David; my daughter is grievously vexed with a devil.
23 But he answered her not a word. And his disciples came and besought him, saying, Send her away; for she crieth after us.
24 But he answered and said, I am not sent but unto the lost sheep of the house of Israel.
25 Then came she and worshipped him, saying, Lord, help me.
26 But he answered and said, It is not meet to take the children's bread, and to cast it to dogs.
27 And she said, Truth, Lord: yet the dogs eat of the crumbs which fall from their masters' table.
28 Then Jesus answered and said unto her, O woman, great is thy faith: be it unto thee even as thou wilt. And her daughter was made whole from that very hour.
Jeremiah 17:9-10 (KJV)
9 The heart is deceitful above all things, and desperately wicked: who can know it?
10 I the Lord search the heart, I try the reins, even to give every man according to his ways, and according to the fruit of his doings.
James 4:17 (KJV)
17 Therefore to him that knoweth to do good, and doeth it not, to him it is sin.
2 Timothy 1:7 (KJV)
7 For God hath not given us the spirit of fear; but of power, and of love, and of a sound mind.
2 Corinthians 10:5 (KJV)
5 Casting down imaginations, and every high thing that exalteth itself against the knowledge of God, and bringing into captivity every thought to the obedience of Christ;
Psalm 76:10 (TLB)
10 Man's futile wrath will bring you glory. You will use it as an ornament!
Hebrews 5:8 (KJV)
8 Though he were a Son, yet learned he obedience by the things which he suffered;
Hebrews 4:15-16 (KJV)
15 For we have not an high priest which cannot be touched with the feeling of our infirmities; but was in all points tempted like as we are, yet without sin.
16 Let us therefore come boldly unto the throne of grace, that we may obtain mercy, and find grace to help in time of need.
Hebrews 6:15 (KJV)
15 And so, after he had patiently endured, he obtained the promise.
Psalm 30:5 (NKJV)
5 For His anger is but for a moment,
His favor is for life;
Weeping may endure for a night,
But joy comes in the morning.
Hebrews 2:18 (NKJV)
18 For in that He Himself has suffered, being [a]tempted, He is able to aid those who are tempted.
Psalm 11 (TLB)
1 How dare you tell me, "Flee to the mountains for safety," when I am trusting in the Lord?
2 For the wicked have strung their bows, drawn their arrows tight against the bowstrings, and aimed from ambush at the people of God.

3 "Law and order have collapsed,". we are told. "What can the righteous do but flee?"
4 But the Lord is still in his holy temple; he still rules from heaven. He closely watches everything that happens here on earth.

5 He puts the righteous and the wicked to the test; he hates those loving violence.
6 He will rain down fire and brimstone on the wicked and scorch them with his burning wind.
7 For God is good, and he loves goodness; the godly shall see his face.
Psalm 12:7-8 (TLB)
7 O Lord, we know that you will forever preserve your own from the reach of evil men,
8 although they prowl on every side and vileness is praised throughout the land.
Psalm 20:7-8 (TLB)
7 Some nations boast of armies and of weaponry, but our boast is in the Lord our God.
8 Those nations will collapse and perish; we will arise to stand firm and sure!
Psalm 112:6-10 (TLB)
6 Such a man will not be overthrown by evil circumstances. God's constant care of him will make a deep impression on all who see it.

7 He does not fear bad news, nor live in dread of what may happen. For he is settled in his mind that Jehovah will take care of him.
8 That is why he is not afraid but can calmly face his foes.
9 He gives generously to those in need. His deeds will never be forgotten. He shall have influence and honor.
10 Evil-minded men will be infuriated when they see all this; they will gnash their teeth in anger and slink away, their hopes thwarted.
Psalm 34:19-20 (TLB)
19 The good man does not escape all troubles—he has them too. But the Lord helps him in each and every one.

20 Not one of his bones is broken.
Nahum 1:6-8 (TLB)
6 Who can stand before an angry God? His fury is like fire; the mountains tumble down before his anger.
7 The Lord is good. When trouble comes, he is the place to go! And he knows everyone who trusts in him!
8 But he sweeps away his enemies with an overwhelming flood; he pursues them all night long.
Psalm 37:24 (KJV)
24 Though he fall, he shall not be utterly cast down: for the Lord upholdeth him with his hand.
Psalm 127:2 (TLB)
2 It is senseless for you to work so hard from early morning until late at night, fearing you will starve to death; for God wants his loved ones to get their proper rest.
Psalm 37:25 (TLB)
25 I have been young and now I am old. And in all my years I have never seen the Lord forsake a man who loves him; nor have I seen the children of the godly go hungry.
Psalm 34:9-10 (TLB)
9 If you belong to the Lord, reverence him; for everyone who does this has everything he needs.
10 Even strong young lions sometimes go hungry, but those of us who reverence the Lord will never lack any good thing.
Psalm 37:18-19 (TLB)
18 Day by day the Lord observes the good deeds done by godly men, and gives them eternal rewards.

19 He cares for them when times are hard; even in famine, they will have enough.
Isaiah 65:13-14 (TLB)
13 Therefore, the Lord God says: You shall starve, but my servants shall eat; you shall be thirsty while they drink; you shall be sad and ashamed, but they shall rejoice.
14 You shall cry in sorrow and vexation and despair, while they sing for joy.