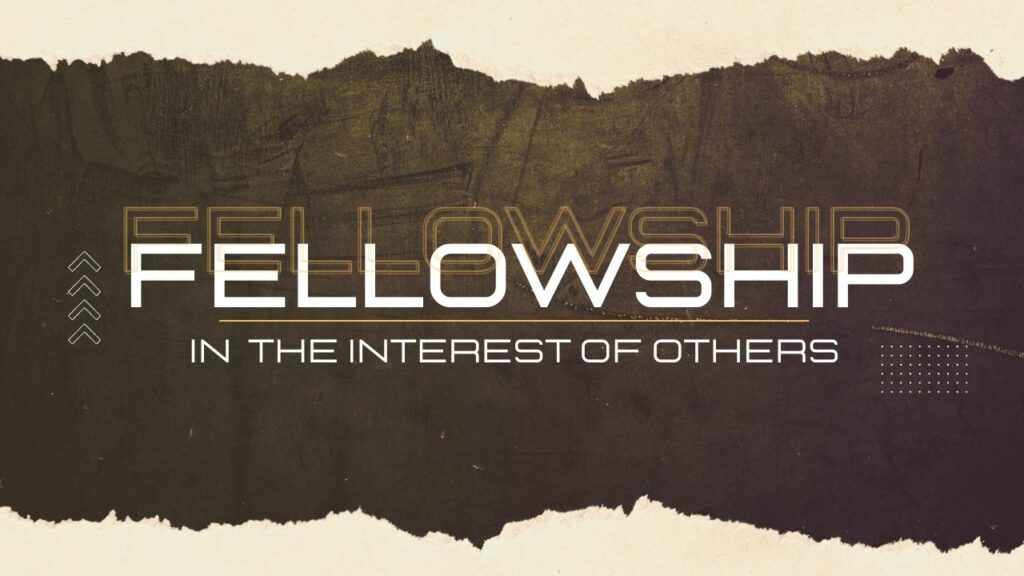 1 Therefore if you have any encouragement from being united with Christ, if any comfort from his love, if any common sharing in the Spirit, if any tenderness and compassion, 
2 then make my joy complete by being like-minded, having the same love, being one in spirit and of one mind. 
3 Do nothing out of selfish ambition or vain conceit. Rather, in humility value others above yourselves, 
4 not looking to your own interests but each of you to the interests of the others.
20 Neither pray I for these alone, but for them also which shall believe on me through their word;
21 That they all may be one; as thou, Father, art in me, and I in thee, that they also may be one in us: that the world may believe that thou hast sent me.
22 And the glory which thou gavest me I have given them; that they may be one, even as we are one:
23 I in them, and thou in me, that they may be made perfect in one; and that the world may know that thou hast sent me, and hast loved them, as thou hast loved me.
34 A new commandment I give unto you, That ye love one another; as I have loved you, that ye also love one another.
4 I always thank my God when I pray for you, Philemon, 5 because I keep hearing about your faith in the Lord Jesus and your love for all of God's people. 6 And I am praying that you will put into action the generosity that comes from your faith as you understand and experience all the good things we have in Christ. 7 Your love has given me much joy and comfort, my brother, for your kindness has often refreshed the hearts of God's people.
9 Don't just pretend to love others. Really love them. Hate what is wrong. Hold tightly to what is good. 
10 Love each other with genuine affection, and take delight in honoring each other. 
11 Never be lazy, but work hard and serve the Lord enthusiastically.
12 Rejoice in our confident hope. Be patient in trouble, and keep on praying. 
13 When God's people are in need, be ready to help them. Always be eager to practice hospitality.
9 Love is to be sincere and active [the real thing—without guile and hypocrisy]. Hate what is evil [detest all ungodliness, do not tolerate wickedness]; hold on tightly to what is good.
10 Be devoted to one another with [authentic] brotherly affection [as members of one family], give preference to one another in honor; 
11 never lagging behind in diligence; aglow in the Spirit, enthusiastically serving the Lord; 
12 constantly rejoicing in hope [because of our confidence in Christ], steadfast and patient in distress, devoted to prayer [continually seeking wisdom, guidance, and strength], 
13 contributing to the needs of God's people, pursuing [the practice of] hospitality.
13 And when the Lord saw her, he had compassion on her, and said unto her, Weep not.
14 And he came and touched the bier: and they that bare him stood still. And he said, Young man, I say unto thee, Arise.
15 And he that was dead sat up, and began to speak. And he delivered him to his mother.
3 "Neither this man nor his parents sinned," said Jesus, "but this happened so that the works of God might be displayed in him.
35 Jesus heard that they had thrown him out, and when he found him, he said, "Do you believe in the Son of Man?"
36 "Who is he, sir?" the man asked. "Tell me so that I may believe in him."
37 Jesus said, "You have now seen him; in fact, he is the one speaking with you."
38 Then the man said, "Lord, I believe," and he worshiped him.
35 He sat down, called the twelve disciples over to him, and said, "Whoever wants to be first must take last place and be the servant of everyone else."