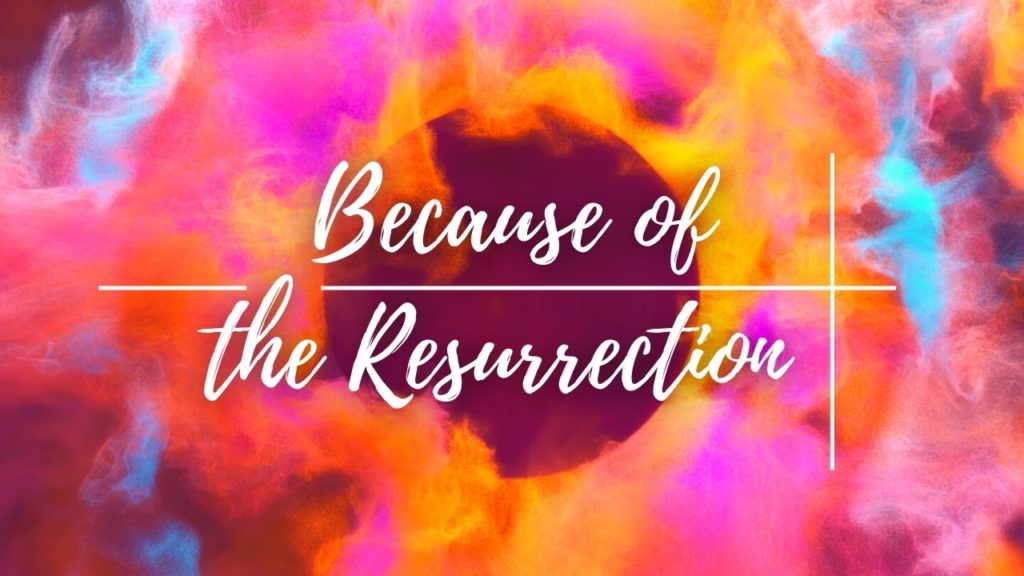 1 The first day of the week cometh Mary Magdalene early, when it was yet dark, unto the sepulchre, and seeth the stone taken away from the sepulchre.
2 Then she runneth, and cometh to Simon Peter, and to the other disciple, whom Jesus loved, and saith unto them, They have taken away the Lord out of the sepulchre, and we know not where they have laid him.
3 Peter therefore went forth, and that other disciple, and came to the sepulchre.
4 So they ran both together: and the other disciple did outrun Peter, and came first to the sepulchre.
5 And he stooping down, and looking in, saw the linen clothes lying; yet went he not in.
6 Then cometh Simon Peter following him, and went into the sepulchre, and seeth the linen clothes lie,
7 And the napkin, that was about his head, not lying with the linen clothes, but wrapped together in a place by itself.
8 Then went in also that other disciple, which came first to the sepulchre, and he saw, and believed.
9 For as yet they knew not the scripture, that he must rise again from the dead.
10 Then the disciples went away again unto their own home.
11 But Mary stood without at the sepulchre weeping: and as she wept, she stooped down, and looked into the sepulchre,
12 And seeth two angels in white sitting, the one at the head, and the other at the feet, where the body of Jesus had lain.
13 And they say unto her, Woman, why weepest thou? She saith unto them, Because they have taken away my Lord, and I know not where they have laid him.
14 And when she had thus said, she turned herself back, and saw Jesus standing, and knew not that it was Jesus.
15 Jesus saith unto her, Woman, why weepest thou? whom seekest thou? She, supposing him to be the gardener, saith unto him, Sir, if thou have borne him hence, tell me where thou hast laid him, and I will take him away.
16 Jesus saith unto her, Mary. She turned herself, and saith unto him, Rabboni; which is to say, Master.
17 Jesus saith unto her, Touch me not; for I am not yet ascended to my Father: but go to my brethren, and say unto them, I ascend unto my Father, and your Father; and to my God, and your God.
18 Mary Magdalene came and told the disciples that she had seen the Lord, and that he had spoken these things unto her.
20 A bruised reed he will not break, and a smoldering wick he will not snuff out, till he has brought justice through to victory.
21     In his name the nations will put their hope.
12 For the which cause I also suffer these things: nevertheless I am not ashamed: for I know whom I have believed, and am persuaded that he is able to keep that which I have committed unto him against that day.
1 Corinthians 15:1-8(KJV)
1 Moreover, brethren, I declare unto you the gospel which I preached unto you, which also ye have received, and wherein ye stand;
2 By which also ye are saved, if ye keep in memory what I preached unto you, unless ye have believed in vain.
3 For I delivered unto you first of all that which I also received, how that Christ died for our sins according to the scriptures;
4 And that he was buried, and that he rose again the third day according to the scriptures:
5 And that he was seen of Cephas, then of the twelve:
6 After that, he was seen of above five hundred brethren at once; of whom the greater part remain unto this present, but some are fallen asleep.
7 After that, he was seen of James; then of all the apostles.
8 And last of all he was seen of me also, as of one born out of due time.
15 And I will put enmity between thee and the woman, and between thy seed and her seed; it shall bruise thy head, and thou shalt bruise his heel.
1 Corinthians 10:1-3 (KJV)
1 Moreover, brethren, I would not that ye should be ignorant, how that all our fathers were under the cloud, and all passed through the sea;
2 And were all baptized unto Moses in the cloud and in the sea;
3 And did all eat the same spiritual meat;
20 Which sometime were disobedient, when once the longsuffering of God waited in the days of Noah, while the ark was a preparing, wherein few, that is, eight souls were saved by water.
21 The like figure whereunto even baptism doth also now save us (not the putting away of the filth of the flesh, but the answer of a good conscience toward God,) by the resurrection of Jesus Christ:
13 Then cometh Jesus from Galilee to Jordan unto John, to be baptized of him.
14 But John forbad him, saying, I have need to be baptized of thee, and comest thou to me?
15 And Jesus answering said unto him, Suffer it to be so now: for thus it becometh us to fulfil all righteousness. Then he suffered him.
10 That I may know him, and the power of his resurrection, and the fellowship of his sufferings, being made conformable unto his death;
2 Thessalonians 1:8-9 (KJV)
8 In flaming fire taking vengeance on them that know not God, and that obey not the gospel of our Lord Jesus Christ:
9 Who shall be punished with everlasting destruction from the presence of the Lord, and from the glory of his power;
23 Him, being delivered by the determinate counsel and foreknowledge of God, ye have taken, and by wicked hands have crucified and slain:
24 Whom God hath raised up, having loosed the pains of death: because it was not possible that he should be holden of it.
38 Then Peter said unto them, Repent, and be baptized every one of you in the name of Jesus Christ for the remission of sins, and ye shall receive the gift of the Holy Ghost.