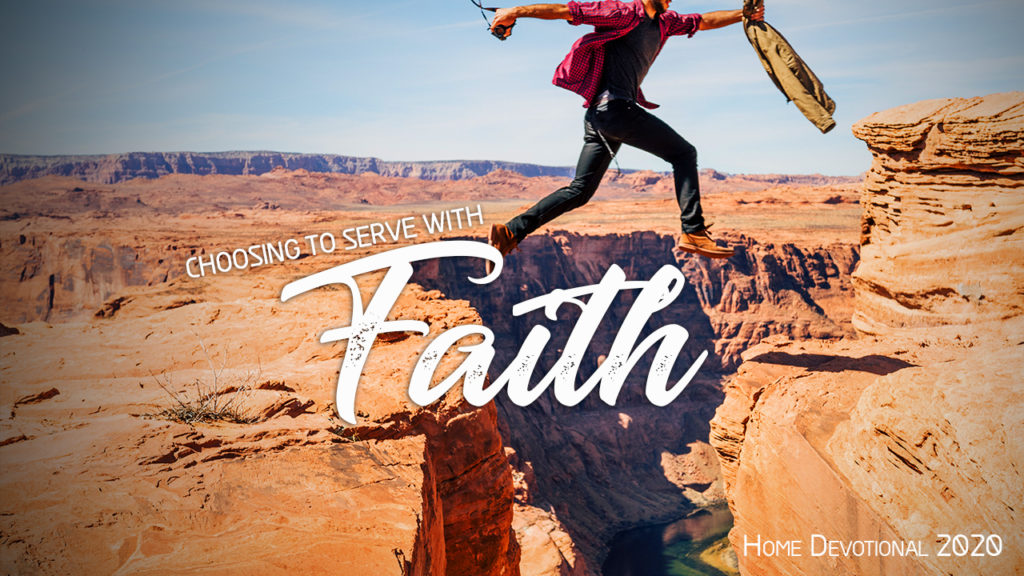 Hebrews 11:1 New King James Version (NKJV)
11 Now faith is the substance of things hoped for, the evidence of things not seen.
Perhaps no other component of the Christian life is more important than faith. We cannot purchase it, sell it or give it to our friends. So what is faith and what role does faith play in the Christian life? The dictionary defines faith as "belief in, devotion to, or trust in somebody or something, especially without logical proof." It also defines faith as "belief in and devotion to God." The Bible has much more to say about faith and how important it is. In fact, it is so important that, without faith, we have no place with God, and it is impossible to please Him (Hebrews 11:6). According to the Bible, faith is belief in the one, true God without actually seeing Him.

God designed a way to distinguish between those who belong to Him and those who don't, and it is called faith. Very simply, we need faith to please God. God tells us that it pleases Him that we believe in Him even though we cannot see Him. A key part of Hebrews 11:6 tells us that "he rewards those who earnestly seek him." This is not to say that we have faith in God just to get something from Him. However, God loves to bless those who are obedient and faithful.
Hebrews chapter 11 is known as the "faith chapter" because in it great deeds of faith are described. By faith Abel offered a pleasing sacrifice to the Lord (v. 4); by faith Noah prepared the ark in a time when rain was unknown (v. 7); by faith Abraham left his home and obeyed God's command to go he knew not where, then willingly offered up his only son (v. 8-10, 17); by faith Moses led the children of Israel out of Egypt (v. 23-29); by faith Rahab received the spies of Israel and saved her life (v. 31). Many more heroes of the faith are mentioned "who through faith conquered kingdoms, administered justice, and gained what was promised; who shut the mouths of lions, quenched the fury of the flames, and escaped the edge of the sword; whose weakness was turned to strength; and who became powerful in battle and routed foreign armies" (v. 33-34). Clearly, the existence of faith is demonstrated by action.
Faith and fear cannot exist together. God is kind and understanding toward our weaknesses, but He requires us to go forward in faith, and the Bible is clear that faith does not mature and strengthen without trials. Adversity is God's most effective tool to develop a strong faith. That pattern is evident in Scripture. God takes each one of us through fearful situations, and, as we learn to obey God's Word and allow it to saturate our thoughts, we find each trial becomes a stepping stone to a stronger and deeper faith. It gives us that ability to say, "He sustained me in the past, he'll carry me through today and he'll uphold me in the future!" God worked this way in David's life. When David volunteered to fight against Goliath, he said, "The Lord who delivered me from the paw of the lion and the paw of the bear will deliver me from the hand of this Philistine" (1 Samuel 17:37). David knew the God who had sustained him through dangerous situations in the past. He had seen and experienced God's power and protection in his life, and this developed within him a fearless faith.
Spend time in prayer seeking the direction of God and walk boldy in faith this week. If God is for you, who can be against you?