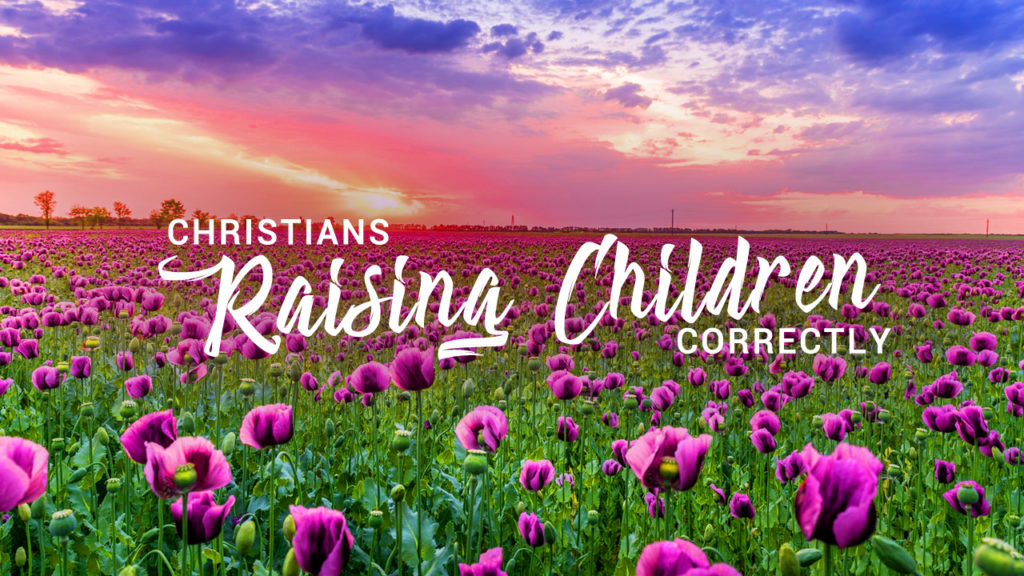 Ephesians 6:4 (KJV)
4 And, ye fathers, provoke not your children to wrath: but bring them up in the nurture and admonition of the Lord.
Proverbs 22:6 (KJV)
6 Train up a child in the way he should go: and when he is old, he will not depart from it.
Proverbs 13:24 (AMP)
24 He who withholds the rod [of discipline] hates his son,
But he who loves him disciplines and trains him diligently andappropriately [with wisdom and love].
Hebrews 12:6 (KJV)
6 For whom the Lord loveth he chasteneth, and scourgeth every son whom he receiveth.
Psalm 127:3 (KJV)
3 Lo, children are an heritage of the Lord: and the fruit of the womb is his reward.