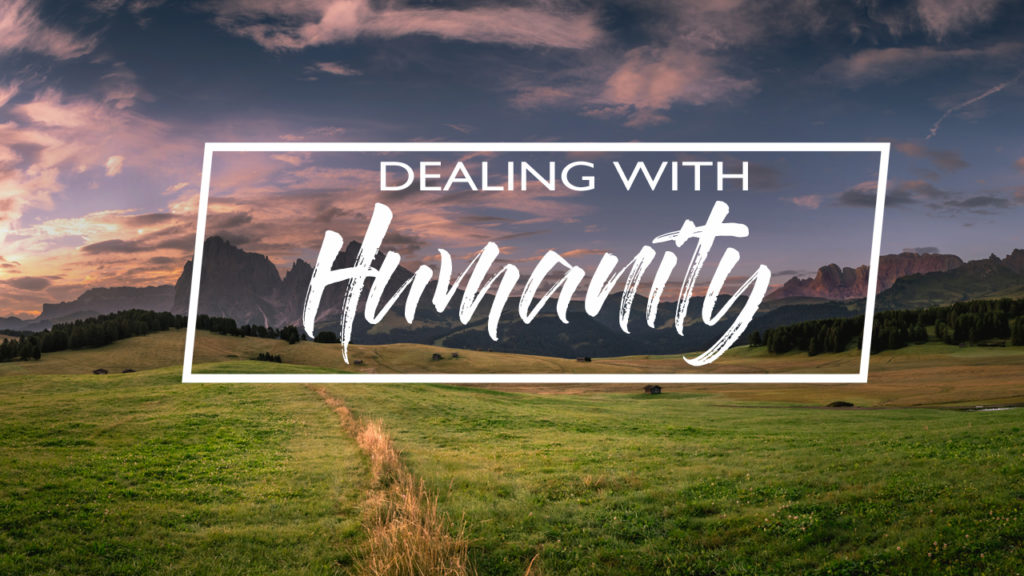 1 John 3:4 (KJV)
4 Whosoever committeth sin transgresseth also the law: for sin is the transgression of the law.
Psalm 19:13 (KJV)
13 Keep back thy servant also from presumptuous sins; let them not have dominion over me: then shall I be upright, and I shall be innocent from the great transgression.
Leviticus 5:17,19 (KJV)
17 And if a soul sin, and commit any of these things which are forbidden to be done by the commandments of the Lord; though he wist it not, yet is he guilty, and shall bear his iniquity.
19 It is a trespass offering: he hath certainly trespassed against the Lord
Matthew 6:14-15 (KJV)
14 For if ye forgive men their trespasses, your heavenly Father will also forgive you:
15 But if ye forgive not men their trespasses, neither will your Father forgive your trespasses.
Isaiah 59:2 (KJV)
2 But your iniquities have separated between you and your God, and your sins have hid his face from you, that he will not hear.
Matthew 7:21-23 (KJV)
21 Not every one that saith unto me, Lord, Lord, shall enter into the kingdom of heaven; but he that doeth the will of my Father which is in heaven.
22 Many will say to me in that day, Lord, Lord, have we not prophesied in thy name? and in thy name have cast out devils? and in thy name done many wonderful works?
23 And then will I profess unto them, I never knew you: depart from me, ye that work iniquity.
Romans 3:23 (KJV)
23 For all have sinned, and come short of the glory of God;
Romans 6:23 (KJV)
23 For the wages of sin is death; but the gift of God is eternal life through Jesus Christ our Lord.
1 John 5:17 (KJV)
17 All unrighteousness is sin: and there is a sin not unto death.
James 4:17 (KJV)
17 Therefore to him that knoweth to do good, and doeth it not, to him it is sin.
Romans 14:23 (KJV)
23 And he that doubteth is damned if he eat, because he eateth not of faith: for whatsoever is not of faith is sin.
Proverbs 5:1-5 (KJV)
1 My son, attend unto my wisdom, and bow thine ear to my understanding:
2 That thou mayest regard discretion, and that thy lips may keep knowledge.
3 For the lips of a strange woman drop as an honeycomb, and her mouth is smoother than oil:
4 But her end is bitter as wormwood, sharp as a two-edged sword.
5 Her feet go down to death; her steps take hold on hell.
Proverbs 23:29-32 (KJV)
29 Who hath woe? who hath sorrow? who hath contentions? who hath babbling? who hath wounds without cause? who hath redness of eyes?
30 They that tarry long at the wine; they that go to seek mixed wine.
31 Look not thou upon the wine when it is red, when it giveth his colour in the cup, when it moveth itself aright.
32 At the last it biteth like a serpent, and stingeth like an adder.
Proverbs 6:20-23 (KJV)
20 My son, keep thy father's commandment, and forsake not the law of thy mother:
21 Bind them continually upon thine heart, and tie them about thy neck.
22 When thou goest, it shall lead thee; when thou sleepest, it shall keep thee; and when thou awakest, it shall talk with thee.
23 For the commandment is a lamp; and the law is light; and reproofs of instruction are the way of life:
Proverbs 6:25-26 (KJV)
25 Lust not after her beauty in thine heart; neither let her take thee with her eyelids.
26 For by means of a whorish woman a man is brought to a piece of bread: and the adultress will hunt for the precious life
Proverbs 6:27-28 (KJV)
27 Can a man take fire in his bosom, and his clothes not be burned?
28 Can one go upon hot coals, and his feet not be burned?
Romans 7:15-24 (NLT)
15 I don't really understand myself, for I want to do what is right, but I don't do it. Instead, I do what I hate.
16 But if I know that what I am doing is wrong, this shows that I agree that the law is good.
17 So I am not the one doing wrong; it is sin living in me that does it.
18 And I know that nothing good lives in me, that is, in my sinful nature. I want to do what is right, but I can't.
19 I want to do what is good, but I don't. I don't want to do what is wrong, but I do it anyway.
20 But if I do what I don't want to do, I am not really the one doing wrong; it is sin living in me that does it.
21 I have discovered this principle of life—that when I want to do what is right, I inevitably do what is wrong.
22 I love God's law with all my heart.
23 But there is another power within me that is at war with my mind. This power makes me a slave to the sin that is still within me.
24 Oh, what a miserable person I am! Who will free me from this life that is dominated by sin and death?
Hebrews 11:25 (KJV)
25 Choosing rather to suffer affliction with the people of God, than to enjoy the pleasures of sin for a season;
Proverbs 5:22 (KJV)
22 His own iniquities shall take the wicked himself, and he shall be holden with the cords of his sins.
Proverbs 27:20 (KJV)
20 Hell and destruction are never full; so the eyes of man are never satisfied.
Proverbs 14:12 (KJV)
12 There is a way which seemeth right unto a man, but the end thereof are the ways of death.
Ecclesiastes 10:1 (KJV)
1 Dead flies cause the ointment of the apothecary to send forth a stinking savour: so doth a little folly him that is in reputation for wisdom and honour.
Nehemiah 8:10 (KJV)
10 Then he said unto them, Go your way, eat the fat, and drink the sweet, and send portions unto them for whom nothing is prepared: for this day is holy unto our Lord: neither be ye sorry; for the joy of the Lord is your strength.
Psalm 16:11 (KJV)
11 Thou wilt shew me the path of life: in thy presence is fulness of joy; at thy right hand there are pleasures for evermore.
Proverbs 17:22 (KJV)
22 A merry heart doeth good like a medicine: but a broken spirit drieth the bones.
Proverbs 17:22 (NLT)

22 A cheerful heart is good medicine,
but a broken spirit saps a person's strength.
Proverbs 18:14 (NLT)

14 The human spirit can endure a sick body,
but who can bear a crushed spirit?
Galatians 6:7-8 (KJV)

7 Be not deceived; God is not mocked: for whatsoever a man soweth, that shall he also reap.

8 For he that soweth to his flesh shall of the flesh reap corruption; but he that soweth to the Spirit shall of the Spirit reap life everlasting.
1 Peter 1:18-19 (KJV)

18 Forasmuch as ye know that ye were not redeemed with corruptible things, as silver and gold, from your vain conversation received by tradition from your fathers;

19 But with the precious blood of Christ, as of a lamb without blemish and without spot:
Hebrews 10:29 (KJV)

29 Of how much sorer punishment, suppose ye, shall he be thought worthy, who hath trodden under foot the Son of God, and hath counted the blood of the covenant, wherewith he was sanctified, an unholy thing, and hath done despite unto the Spirit of grace?
Matthew 12:30 (KJV)

30 He that is not with me is against me; and he that gathereth not with me scattereth abroad.
Matthew 18:6 (KJV)

6 But whoso shall offend one of these little ones which believe in me, it were better for him that a millstone were hanged about his neck, and that he were drowned in the depth of the sea.
Numbers 32:23 (KJV)

23 But if ye will not do so, behold, ye have sinned against the Lord: and be sure your sin will find you out.
1 Timothy 5:24 (KJV)

24 Some men's sins are open beforehand, going before to judgment; and some men they follow after.
Ecclesiastes 12:14 (KJV)

14 For God shall bring every work into judgment, with every secret thing, whether it be good, or whether it be evil.
Matthew 5:29-30 (KJV)

29 And if thy right eye offend thee, pluck it out, and cast it from thee: for it is profitable for thee that one of thy members should perish, and not that thy whole body should be cast into hell.

30 And if thy right hand offend thee, cut it off, and cast it from thee: for it is profitable for thee that one of thy members should perish, and not that thy whole body should be cast into hell.