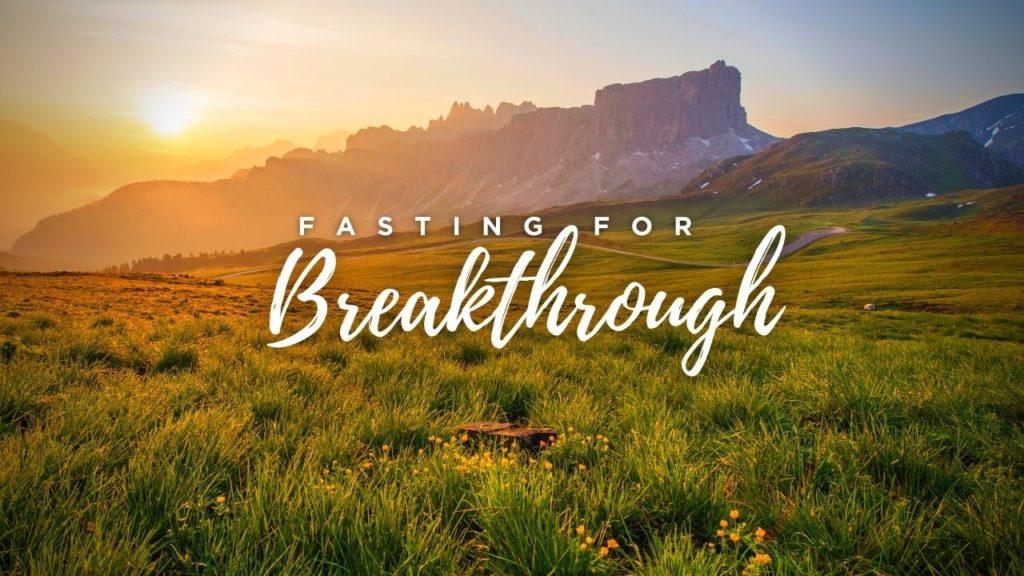 Matthew 6:16-18 (NLT)
16
"And when you fast, don't make it obvious, as the hypocrites do, for they try to look miserable and disheveled so people will admire them for their fasting. I tell you the truth, that is the only reward they will ever get.
17 
But when you fast, comb your hair and wash your face.
18 
Then no one will notice that you are fasting, except your Father, who knows what you do in private. And your Father, who sees everything, will reward you.
Matthew 17:14-23 (KJV)
14
And when they were come to the multitude, there came to him a certain man, kneeling down to him, and saying,

15 
Lord, have mercy on my son: for he is lunatick, and sore vexed: for ofttimes he falleth into the fire, and oft into the water.

16 
And I brought him to thy disciples, and they could not cure him.

17 
Then Jesus answered and said, O faithless and perverse generation, how long shall I be with you? how long shall I suffer you? bring him hither to me.

18 
And Jesus rebuked the devil; and he departed out of him: and the child was cured from that very hour.

19 
Then came the disciples to Jesus apart, and said, Why could not we cast him out?
20 
And Jesus said unto them, Because of your unbelief: for verily I say unto you, If ye have faith as a grain of mustard seed, ye shall say unto this mountain, Remove hence to yonder place; and it shall remove; and nothing shall be impossible unto you.
21 
Howbeit this kind goeth not out but by prayer and fasting.
22 
And while they abode in Galilee, Jesus said unto them, The Son of man shall be betrayed into the hands of men:

23 
And they shall kill him, and the third day he shall be raised again. And they were exceeding sorry.
1 Corinthians 11:1 (NIV)
11
Follow my example, as I follow the example of Christ.
Colossians 2:20-23 (TLB)
20 Since you died, as it were, with Christ and this has set you free from following the world's ideas of how to be saved—by doing good and obeying various rules—why do you keep right on following them anyway, still bound by such rules as 
21 not eating, tasting, or even touching certain foods? 
22 Such rules are mere human teachings, for food was made to be eaten and used up. 
23 These rules may seem good, for rules of this kind require strong devotion and are humiliating and hard on the body, but they have no effect when it comes to conquering a person's evil thoughts and desires. They only make him proud.
Psalm 35:13 (NIV)
13
Yet when they were ill, I put on sackcloth
and humbled myself with fasting.
When my prayers returned to me unanswered,
Ezra 8:22 (NIV)
22
I was ashamed to ask the king for soldiers and horsemen to protect us from enemies on the road, because we had told the king, "The gracious hand of our God is on everyone who looks to him, but his great anger is against all who forsake him."