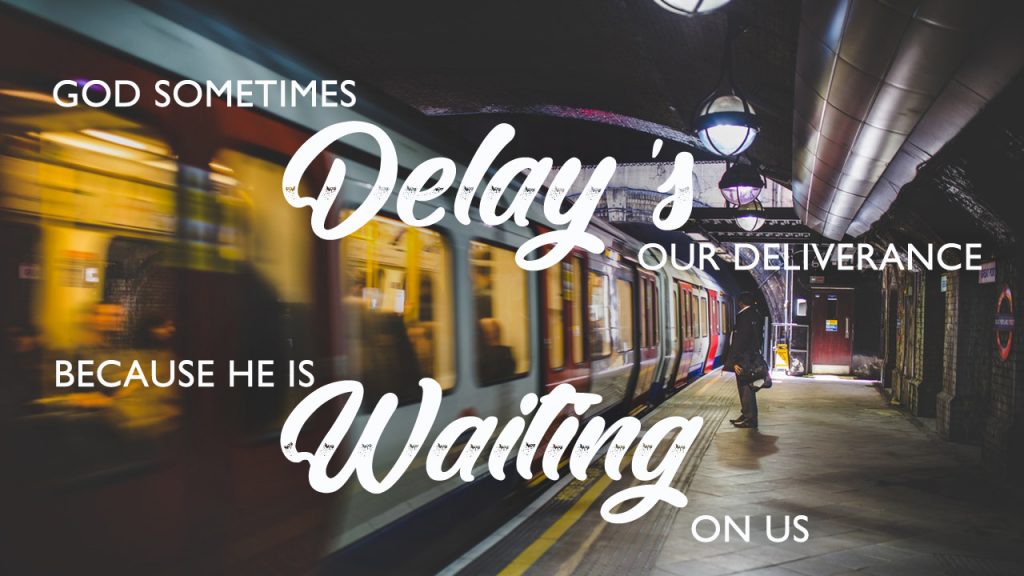 Judges 3:1-4 (KJV)
1 Now these are the nations which the Lord left, to prove Israel by them, even as many of Israel as had not known all the wars of Canaan;
2 Only that the generations of the children of Israel might know, to teach them war, at the least such as before knew nothing thereof;
3 Namely, five lords of the Philistines, and all the Canaanites, and the Sidonians, and the Hivites that dwelt in mount Lebanon, from mount Baalhermon unto the entering in of Hamath.
4 And they were to prove Israel by them, to know whether they would hearken unto the commandments of the Lord, which he commanded their fathers by the hand of Moses.
2 Corinthians 12:7-10 (KJV)
7 And lest I should be exalted above measure through the abundance of the revelations, there was given to me a thorn in the flesh, the messenger of Satan to buffet me, lest I should be exalted above measure.
8 For this thing I besought the Lord thrice, that it might depart from me.
9 And he said unto me, My grace is sufficient for thee: for my strength is made perfect in weakness. Most gladly therefore will I rather glory in my infirmities, that the power of Christ may rest upon me.
10 Therefore I take pleasure in infirmities, in reproaches, in necessities, in persecutions, in distresses for Christ's sake: for when I am weak, then am I strong.
John 6:60-68 (KJV)
60 Many therefore of his disciples, when they had heard this, said, This is an hard saying; who can hear it?
61 When Jesus knew in himself that his disciples murmured at it, he said unto them, Doth this offend you?
62 What and if ye shall see the Son of man ascend up where he was before?
63 It is the spirit that quickeneth; the flesh profiteth nothing: the words that I speak unto you, they are spirit, and they are life.
64 But there are some of you that believe not. For Jesus knew from the beginning who they were that believed not, and who should betray him.
65 And he said, Therefore said I unto you, that no man can come unto me, except it were given unto him of my Father.
66 From that time many of his disciples went back, and walked no more with him.
67 Then said Jesus unto the twelve, Will ye also go away?
68 Then Simon Peter answered him, Lord, to whom shall we go? thou hast the words of eternal life.
2 Thessalonians 3:3-5 (KJV)
3 But the Lord is faithful, who shall stablish you, and keep you from evil.
4 And we have confidence in the Lord touching you, that ye both do and will do the things which we command you.
5 And the Lord direct your hearts into the love of God, and into the patient waiting for Christ.
James 1:5 (NKJV)
5 If any of you lacks wisdom, let him ask of God, who gives to all liberally and without reproach, and it will be given to him.
Proverbs 24:16 (NIV)
16 for though the righteous fall seven times, they rise again, but the wicked stumble when calamity strikes.