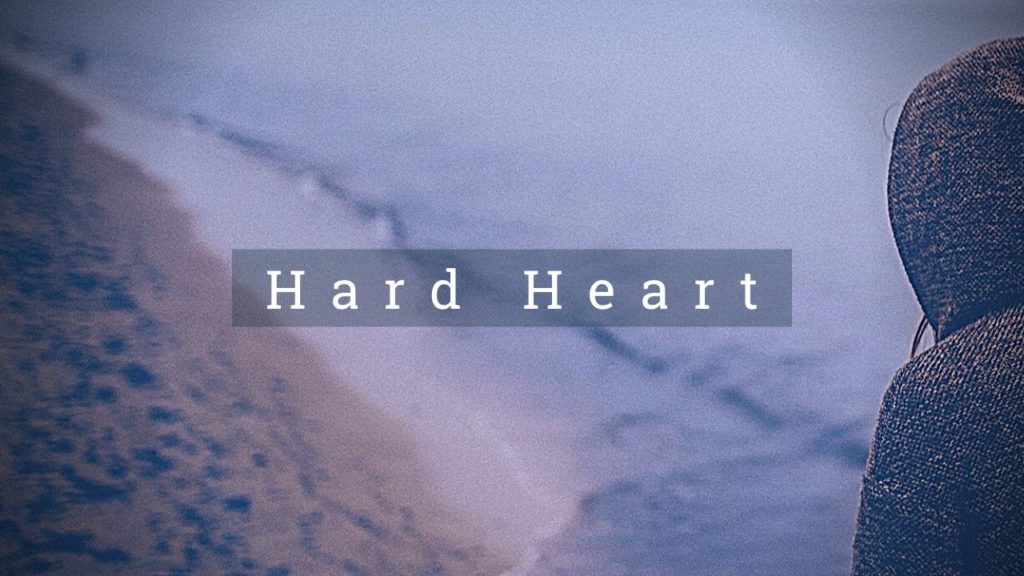 1 Thessalonians 5:14 (NIV)
14
And we urge you, brothers and sisters, warn those who are idle and disruptive, encourage the disheartened, help the weak, be patient with everyone.
Exodus 8:19 (KJV)
19
Then the magicians said unto Pharaoh, This is the finger of God: and Pharaoh's heart was hardened, and he hearkened not unto them; as the 
Lord
 had said.
Exodus 9:7 (KJV)
7
And Pharaoh sent, and, behold, there was not one of the cattle of the Israelites dead. And the heart of Pharaoh was hardened, and he did not let the people go.
Exodus 9:11-12 (KJV)
11
And the magicians could not stand before Moses because of the boils; for the boil was upon the magicians, and upon all the Egyptians.

12 
And the 
Lord
 hardened the heart of Pharaoh, and he hearkened not unto them; as the 
Lord
 had spoken unto Moses.
Exodus 10:28 (KJV)
28
And Pharaoh said unto him, Get thee from me, take heed to thyself, see my face no more; for in that day thou seest my face thou shalt die.
Mark 6:45-52 (KJV)
45
And straightway he constrained his disciples to get into the ship, and to go to the other side before unto Bethsaida, while he sent away the people.
46 
And when he had sent them away, he departed into a mountain to pray.
47 
And when even was come, the ship was in the midst of the sea, and he alone on the land.
48 
And he saw them toiling in rowing; for the wind was contrary unto them: and about the fourth watch of the night he cometh unto them, walking upon the sea, and would have passed by them.
49 
But when they saw him walking upon the sea, they supposed it had been a spirit, and cried out:
50 
For they all saw him, and were troubled. And immediately he talked with them, and saith unto them, Be of good cheer: it is I; be not afraid.
51 
And he went up unto them into the ship; and the wind ceased: and they were sore amazed in themselves beyond measure, and wondered.
52 
For they considered not the miracle of the loaves: for their heart was hardened.
Mark 8:16-21 (KJV)
16
And they reasoned among themselves, saying, It is because we have no bread.
17 
And when Jesus knew it, he saith unto them, Why reason ye, because ye have no bread? perceive ye not yet, neither understand? have ye your heart yet hardened?
18 
Having eyes, see ye not? and having ears, hear ye not? and do ye not remember?
19 
When I brake the five loaves among five thousand, how many baskets full of fragments took ye up? They say unto him, Twelve.
20 
And when the seven among four thousand, how many baskets full of fragments took ye up? And they said, Seven.
21 
And he said unto them, How is it that ye do not understand?
Job 9:3-4 (KJV)
3
If he will contend with him, he cannot answer him one of a thousand.

4 
He is wise in heart, and mighty in strength: who hath hardened himself against him, and hath prospered?
Hebrews 4:7 (KJV)
7
Again, he limiteth a certain day, saying in David, To day, after so long a time; as it is said, To day if ye will hear his voice, harden not your hearts.
2 Peter 1:7-9 (KJV)
7
And to godliness brotherly kindness; and to brotherly kindness charity.

8 
For if these things be in you, and abound, they make you that ye shall neither be barren nor unfruitful in the knowledge of our Lord Jesus Christ.

9 
But he that lacketh these things is blind, and cannot see afar off, and hath forgotten that he was purged from his old sins.
Proverbs 29:1 (KJV)
1
He, that being often reproved hardeneth his neck, shall suddenly be destroyed, and that without remedy.
1 Timothy 4:1-2 (KJV)
1
Now the Spirit speaketh expressly, that in the latter times some shall depart from the faith, giving heed to seducing spirits, and doctrines of devils;

2 
Speaking lies in hypocrisy; having their conscience seared with a hot iron;
Romans 2:1-6 (KJV)
1
Therefore thou art inexcusable, O man, whosoever thou art that judgest: for wherein thou judgest another, thou condemnest thyself; for thou that judgest doest the same things.

2 
But we are sure that the judgment of God is according to truth against them which commit such things.

3 
And thinkest thou this, O man, that judgest them which do such things, and doest the same, that thou shalt escape the judgment of God?

4 
Or despisest thou the riches of his goodness and forbearance and longsuffering; not knowing that the goodness of God leadeth thee to repentance?

5 
But after thy hardness and impenitent heart treasurest up unto thyself wrath against the day of wrath and revelation of the righteous judgment of God;

6 
Who will render to every man according to his deeds:
Romans 2:5 (KJV)
5
But after thy hardness and impenitent heart treasurest up unto thyself wrath against the day of wrath and revelation of the righteous judgment of God;
Zechariah 7:11-12 (KJV)
11
But they refused to hearken, and pulled away the shoulder, and stopped their ears, that they should not hear.

12 
Yea, they made their hearts as an adamant stone, lest they should hear the law, and the words which the 
Lord
 of hosts hath sent in his spirit by the former prophets: therefore came a great wrath from the 
Lord
 of hosts.
Psalm 95:7-11 (KJV)
7
For he is our God; and we are the people of his pasture, and the sheep of his hand. To day if ye will hear his voice,

8 
Harden not your heart, as in the provocation, and as in the day of temptation in the wilderness:

9 
When your fathers tempted me, proved me, and saw my work.

10 
Forty years long was I grieved with this generation, and said, It is a people that do err in their heart, and they have not known my ways:

11 
Unto whom I sware in my wrath that they should not enter into my rest.
Ezekiel 36:25-28 (KJV)
25
Then will I sprinkle clean water upon you, and ye shall be clean: from all your filthiness, and from all your idols, will I cleanse you.

26 
A new heart also will I give you, and a new spirit will I put within you: and I will take away the stony heart out of your flesh, and I will give you an heart of flesh.

27 
And I will put my spirit within you, and cause you to walk in my statutes, and ye shall keep my judgments, and do them.

28 
And ye shall dwell in the land that I gave to your fathers; and ye shall be my people, and I will be your God.
Jeremiah 4:3 (KJV)
3
For thus saith the 
Lord
 to the men of Judah and Jerusalem, Break up your fallow ground, and sow not among thorns.