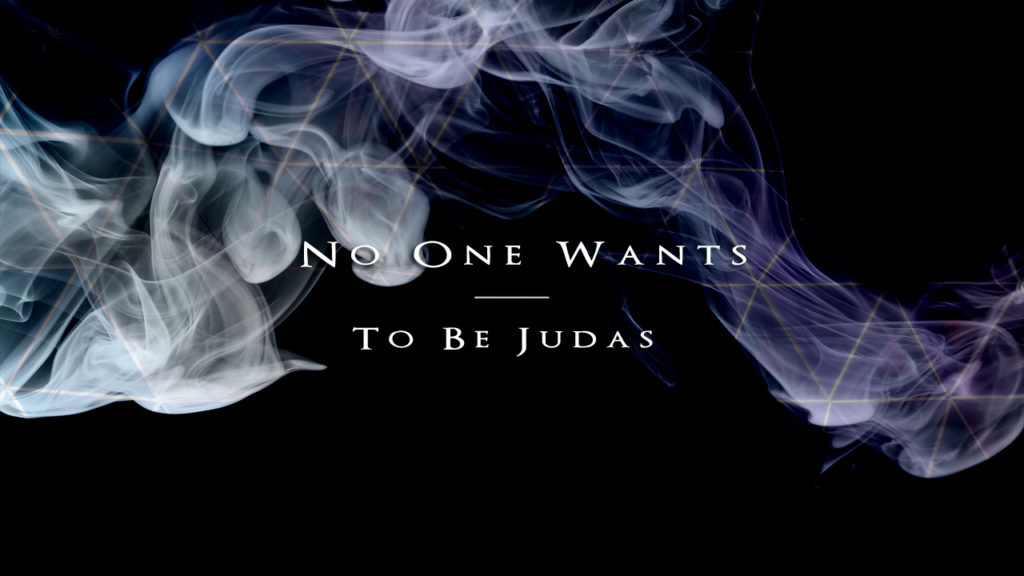 Mark 3:14-19
 (KJV)
14 And he ordained twelve, that they should be with him, and that he might send them forth to preach,
15 And to have power to heal sicknesses, and to cast out devils:
16 And Simon he surnamed Peter;
17 And James the son of Zebedee, and John the brother of James; and he surnamed them Boanerges, which is, The sons of thunder:
18 And Andrew, and Philip, and Bartholomew, and Matthew, and Thomas, and James the son of Alphaeus, and Thaddaeus, and Simon the Canaanite,
19 And Judas Iscariot, which also betrayed him: and they went into an house.
John 12:4-6
 (KJV)
4 Then saith one of his disciples, Judas Iscariot, Simon's son, which should betray him,
5 Why was not this ointment sold for three hundred pence, and given to the poor?
6 This he said, not that he cared for the poor; but because he was a thief, and had the bag, and bare what was put therein.
Luke 22:3
(KJV)
3 Then entered Satan into Judas surnamed Iscariot, being of the number of the twelve.
Luke 22:47-48
 (KJV)
47 And while he yet spake, behold a multitude, and he that was called Judas, one of the twelve, went before them, and drew near unto Jesus to kiss him.
48 But Jesus said unto him, Judas, betrayest thou the Son of man with a kiss?
Matthew 27:3-5
 (KJV)
3 Then Judas, which had betrayed him, when he saw that he was condemned, repented himself, and brought again the thirty pieces of silver to the chief priests and elders,
4 Saying, I have sinned in that I have betrayed the innocent blood. And they said, What is that to us? see thou to that.
5 And he cast down the pieces of silver in the temple, and departed, and went and hanged himself.
Jeremiah 17:9
 (KJV)
9 The heart is deceitful above all things, and desperately wicked: who can know it?
Matthew 26:21-22
 (KJV)
21 And as they did eat, he said, Verily I say unto you, that one of you shall betray me.
22 And they were exceeding sorrowful, and began every one of them to say unto him, Lord, is it I?
John 6:54
 (KJV)
54 Whoso eateth my flesh, and drinketh my blood, hath eternal life; and I will raise him up at the last day.
John 6:66
 (KJV)
66 From that time many of his disciples went back, and walked no more with him.
John 6:67-69
 (KJV)
67 Then said Jesus unto the twelve, Will ye also go away?
68 Then Simon Peter answered him, Lord, to whom shall we go? thou hast the words of eternal life.
69 And we believe and are sure that thou art that Christ, the Son of the living God.