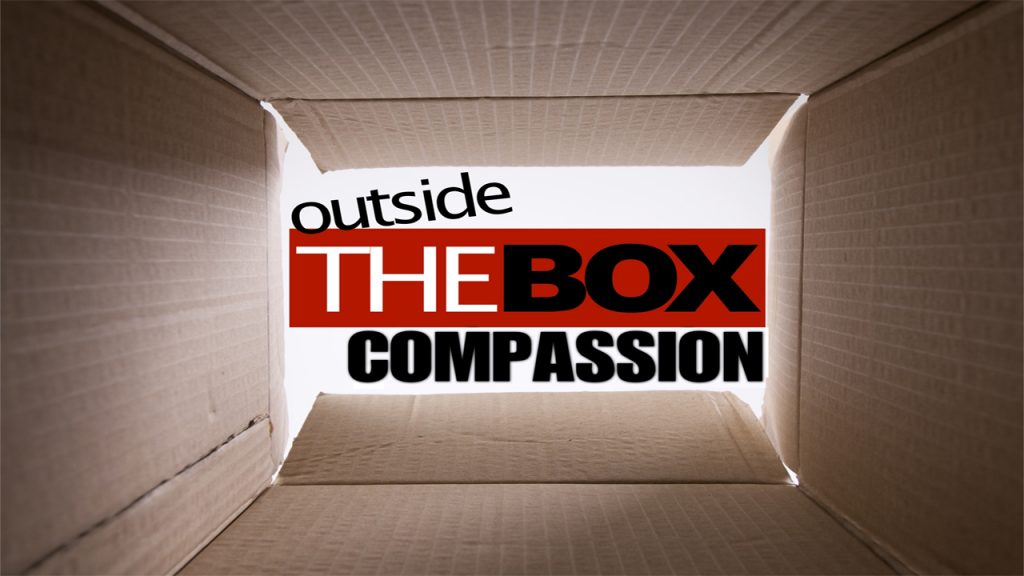 Luke 10:25-37 (KJV)
25 And, behold, a certain lawyer stood up, and tempted him, saying, Master, what shall I do to inherit eternal life?
26 He said unto him, What is written in the law? how readest thou?
27 And he answering said, Thou shalt love the Lord thy God with all thy heart, and with all thy soul, and with all thy strength, and with all thy mind; and thy neighbour as thyself.
28 And he said unto him, Thou hast answered right: this do, and thou shalt live.
29 But he, willing to justify himself, said unto Jesus, And who is my neighbour?
30 And Jesus answering said, A certain man went down from Jerusalem to Jericho, and fell among thieves, which stripped him of his raiment, and wounded him, and departed, leaving him half dead.
31 And by chance there came down a certain priest that way: and when he saw him, he passed by on the other side.
32 And likewise a Levite, when he was at the place, came and looked on him, and passed by on the other side.
33 But a certain Samaritan, as he journeyed, came where he was: and when he saw him, he had compassion on him,
34 And went to him, and bound up his wounds, pouring in oil and wine, and set him on his own beast, and brought him to an inn, and took care of him.
35 And on the morrow when he departed, he took out two pence, and gave them to the host, and said unto him, Take care of him; and whatsoever thou spendest more, when I come again, I will repay thee.
36 Which now of these three, thinkest thou, was neighbour unto him that fell among the thieves?
37 And he said, He that shewed mercy on him. Then said Jesus unto him, Go, and do thou likewise.
Matthew 9:35-37 (KJV)
35 And Jesus went about all the cities and villages, teaching in their synagogues, and preaching the gospel of the kingdom, and healing every sickness and every disease among the people.
36 But when he saw the multitudes, he was moved with compassion on them, because they fainted, and were scattered abroad, as sheep having no shepherd.
37 Then saith he unto his disciples, The harvest truly is plenteous, but the labourers are few;
Matthew 14:13-15 (KJV)
13 When Jesus heard of it, he departed thence by ship into a desert place apart: and when the people had heard thereof, they followed him on foot out of the cities.
14 And Jesus went forth, and saw a great multitude, and was moved with compassion toward them, and he healed their sick.
15 And when it was evening, his disciples came to him, saying, This is a desert place, and the time is now past; send the multitude away, that they may go into the villages, and buy themselves victuals.
Matthew 15:31-34 (KJV)
31 Insomuch that the multitude wondered, when they saw the dumb to speak, the maimed to be whole, the lame to walk, and the blind to see: and they glorified the God of Israel.
32 Then Jesus called his disciples unto him, and said, I have compassion on the multitude, because they continue with me now three days, and have nothing to eat: and I will not send them away fasting, lest they faint in the way.
33 And his disciples say unto him, Whence should we have so much bread in the wilderness, as to fill so great a multitude?
34 And Jesus saith unto them, How many loaves have ye? And they said, Seven, and a few little fishes.
Matthew 20:33-34 (KJV)
33 They say unto him, Lord, that our eyes may be opened.
34 So Jesus had compassion on them, and touched their eyes: and immediately their eyes received sight, and they followed him.
Mark 1:41 (KJV)
41 And Jesus, moved with compassion, put forth his hand, and touched him, and saith unto him, I will; be thou clean.
Mark 9:22 (KJV)
22 And ofttimes it hath cast him into the fire, and into the waters, to destroy him: but if thou canst do any thing, have compassion on us, and help us
Psalm 145:8 (KJV)
8 The Lord is gracious, and full of compassion; slow to anger, and of great mercy.
Mark 6:34 (KJV)
34 And Jesus, when he came out, saw much people, and was moved with compassion toward them, because they were as sheep not having a shepherd: and he began to teach them many things.
Acts 20:18-19 (KJV)
18 And when they were come to him, he said unto them, Ye know, from the first day that I came into Asia, after what manner I have been with you at all seasons,
19 Serving the Lord with all humility of mind, and with many tears, and temptations, which befell me by the lying in wait of the Jews:
Romans 10:1-3 (KJV)
1Brethren, my heart's desire and prayer to God for Israel is, that they might be saved.
2 For I bear them record that they have a zeal of God, but not according to knowledge.
3 For they being ignorant of God's righteousness, and going about to establish their own righteousness, have not submitted themselves unto the righteousness of God.
2 Thessalonians 1:7-9 (KJV)
7 And to you who are troubled rest with us, when the Lord Jesus shall be revealed from heaven with his mighty angels,
8 In flaming fire taking vengeance on them that know not God, and that obey not the gospel of our Lord Jesus Christ:
9 Who shall be punished with everlasting destruction from the presence of the Lord, and from the glory of his power;
Isaiah 53:6 (KJV)
6 All we like sheep have gone astray; we have turned every one to his own way; and the Lord hath laid on him the iniquity of us all.
Luke 15:1-7 (KJV)
1 Then drew near unto him all the publicans and sinners for to hear him.
2 And the Pharisees and scribes murmured, saying, This man receiveth sinners, and eateth with them.
3 And he spake this parable unto them, saying,
4 What man of you, having an hundred sheep, if he lose one of them, doth not leave the ninety and nine in the wilderness, and go after that which is lost, until he find it?
5 And when he hath found it, he layeth it on his shoulders, rejoicing.
6 And when he cometh home, he calleth together his friends and neighbours, saying unto them, Rejoice with me; for I have found my sheep which was lost.
7 I say unto you, that likewise joy shall be in heaven over one sinner that repenteth, more than over ninety and nine just persons, which need no repentance.
John 10:11 (KJV)
11 I am the good shepherd: the good shepherd giveth his life for the sheep.
Matthew 4:17 (KJV)
17 From that time Jesus began to preach, and to say, Repent: for the kingdom of heaven is at hand.
Matthew 4:23 (KJV)
23 And Jesus went about all Galilee, teaching in their synagogues, and preaching the gospel of the kingdom, and healing all manner of sickness and all manner of disease among the people.
Mark 16:15-16 (KJV)
15 And he said unto them, Go ye into all the world, and preach the gospel to every creature.
16 He that believeth and is baptized shall be saved; but he that believeth not shall be damned.
Acts 5:41-42 (KJV)
41 And they departed from the presence of the council, rejoicing that they were counted worthy to suffer shame for his name.
42 And daily in the temple, and in every house, they ceased not to teach and preach Jesus Christ.
Acts 8:4 (KJV)
4 Therefore they that were scattered abroad went every where preaching the word.
2 Timothy 2:2 (KJV)
2 And the things that thou hast heard of me among many witnesses, the same commit thou to faithful men, who shall be able to teach others also.
1 Peter 2:25 (KJV)
25 For ye were as sheep going astray; but are now returned unto the Shepherd and Bishop of your souls.