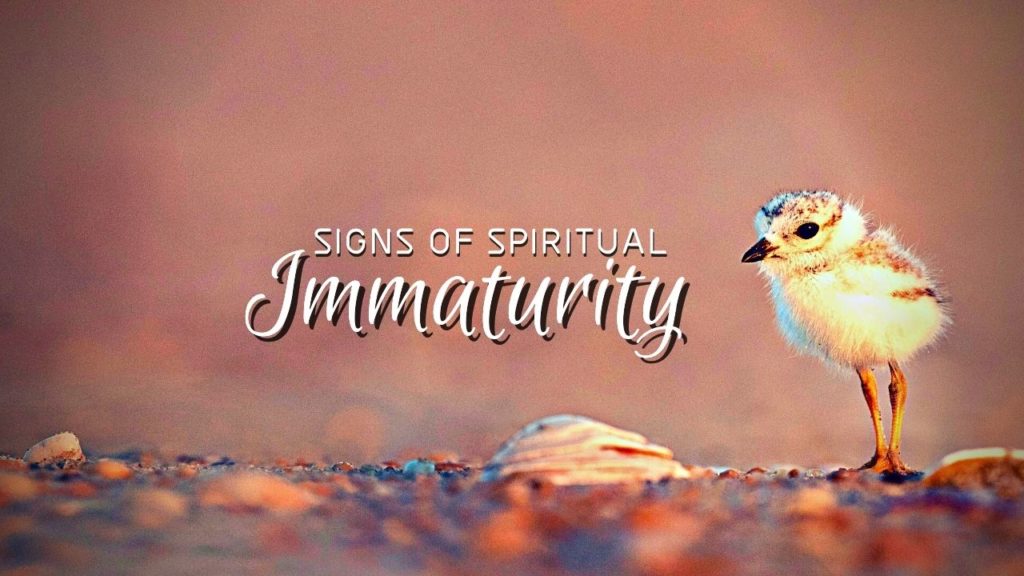 Hebrews 5:11-13 (KJV)
11
Of whom we have many things to say, and hard to be uttered, seeing ye are dull of hearing.

12 
For when for the time ye ought to be teachers, ye have need that one teach you again which be the first principles of the oracles of God; and are become such as have need of milk, and not of strong meat.

13 
For every one that useth milk is unskilful in the word of righteousness: for he is a babe.
Acts 17:11 (KJV)
11
These were more noble than those in Thessalonica, in that they received the word with all readiness of mind, and searched the scriptures daily, whether those things were so.
2 Timothy 4:3-4 (KJV)
3
For the time will come when they will not endure sound doctrine; but after their own lusts shall they heap to themselves teachers, having itching ears;

4 
And they shall turn away their ears from the truth, and shall be turned unto fables.
1 Corinthians 12:29-30 (NIV)
29 Are all apostles? Are all prophets? Are all teachers? Do all work miracles?
30 Do all have gifts of healing? Do all speak in tongues? Do all interpret?
Ephesians 4:11 (KJV)
11
And he gave some, apostles; and some, prophets; and some, evangelists; and some, pastors and teachers;
James 3:1-2 (NIV)
1

Not many of you should become teachers, my fellow believers, because you know that we who teach will be judged more strictly.
2 We all stumble in many ways. Anyone who is never at fault in what they say is perfect, able to keep their whole body in check.
Acts 8:4-5 (NLT)
4 But the believers who were scattered preached the Good News about Jesus wherever they went.
5 Philip, for example, went to the city of Samaria and told the people there about the Messiah.
1 Peter 3:15 (KJV)
15
But sanctify the Lord God in your hearts: and be ready always to give an answer to every man that asketh you a reason of the hope that is in you with meekness and fear:
Titus 2:3-5 (KJV)
3
The aged women likewise, that they be in behaviour as becometh holiness, not false accusers, not given to much wine, teachers of good things;

4 
That they may teach the young women to be sober, to love their husbands, to love their children,

5 
To be discreet, chaste, keepers at home, good, obedient to their own husbands, that the word of God be not blasphemed.
1 Corinthians 3:1-3 (NLT)
1

Dear brothers and sisters, when I was with you I couldn't talk to you as I would to spiritual people. I had to talk as though you belonged to this world or as though you were infants in Christ.
2 I had to feed you with milk, not with solid food, because you weren't ready for anything stronger. And you still aren't ready,
3 for you are still controlled by your sinful nature. You are jealous of one another and quarrel with each other. Doesn't that prove you are controlled by your sinful nature? Aren't you living like people of the world?
Hebrews 5:12 (NLT)
12
You have been believers so long now that you ought to be teaching others. Instead, you need someone to teach you again the basic things about God's word.
 You are like babies who need milk and cannot eat solid food.
Hebrews 6:1-3 (NIV)
1

Therefore let us move beyond the elementary teachings about Christ and be taken forward to maturity, not laying again the foundation of repentance from acts that lead to death, and of faith in God,
2 instruction about cleansing rites, the laying on of hands, the resurrection of the dead, and eternal judgment.
3 And God permitting, we will do so.
Hebrews 5:13 (NLT)
13
For someone who lives on milk is still an infant and doesn't know how to do what is right.
Ephesians 4:14 (KJV)
14
That we henceforth be no more children, tossed to and fro, and carried about with every wind of doctrine, by the sleight of men, and cunning craftiness, whereby they lie in wait to deceive;
James 1:6-8 (KJV)
6
But let him ask in faith, nothing wavering. For he that wavereth is like a wave of the sea driven with the wind and tossed.

7 
For let not that man think that he shall receive any thing of the Lord.

8 
A double minded man is unstable in all his ways.
1 Corinthians 3:1-3 (KJV)
1
And I, brethren, could not speak unto you as unto spiritual, but as unto carnal, even as unto babes in Christ.

2 
I have fed you with milk, and not with meat: for hitherto ye were not able to bear it, neither yet now are ye able.

3 
For ye are yet carnal: for whereas there is among you envying, and strife, and divisions, are ye not carnal, and walk as men?