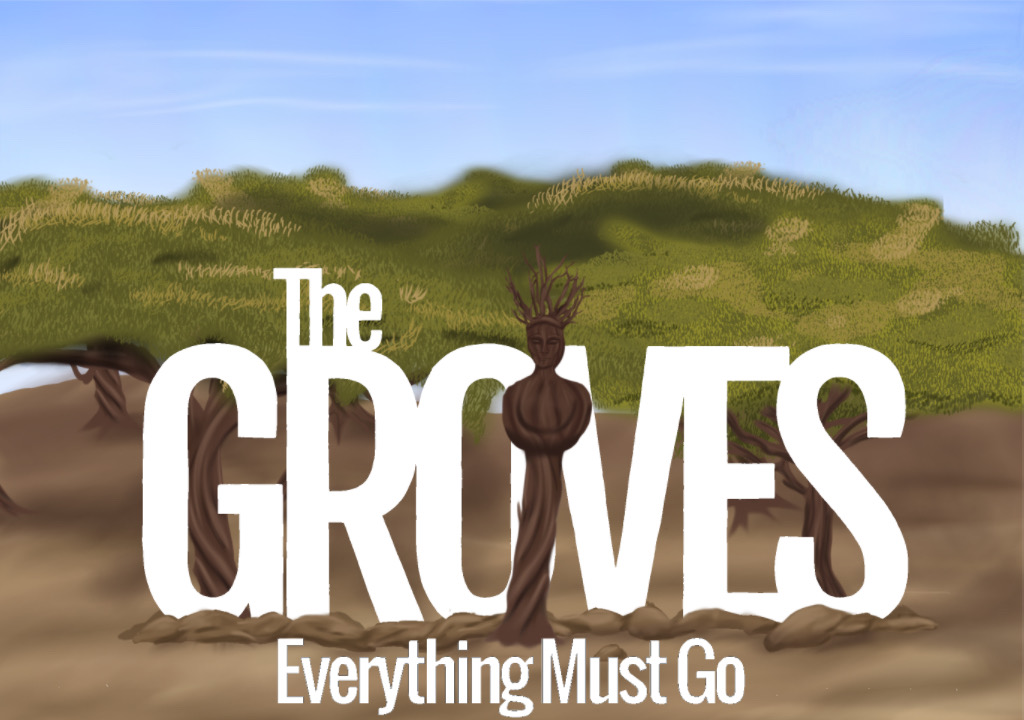 Exodus 12:18-20 (CEB)
18 In the first month, from the evening of the fourteenth day until the evening of the twenty-first day, you should eat unleavened bread.
19 For seven days no yeast should be found in your houses because whoever eats leavened bread will be cut off from the Israelite community, whether the person is an immigrant or a native of the land.
20 You should not eat anything made with yeast in all your settlements. You should eat only unleavened bread."
Judges 6:11-14 (CEB)
11 Then the

Lord

's messenger came and sat under the oak at Ophrah that belonged to Joash the Abiezrite. His son Gideon was threshing wheat in a winepress to hide it from the Midianites.
12 The

Lord

's messenger appeared to him and said, "The

Lord

is with you, mighty warrior!"

13
But Gideon replied to him, "With all due respect, my Lord, if the
Lord
is with us, why has all this happened to us? Where are all his amazing works that our ancestors recounted to us, saying, 'Didn't the
Lord
bring us up from Egypt?' But now the
Lord
has abandoned us and allowed Midian to overpower us."

14
Then the
Lord
turned to him and said, "You have strength, so go and rescue Israel from the power of Midian. Am I not personally sending you?"
Judges 6:25-30 (CEB)
25 That night the

Lord

said to him, "Take your father's bull and a second bull seven years old. Break down your father's altar to Baal and cut down the Asherah that is beside it.
26 Build an altar to the

Lord

your God in the proper way on top of this high ground. Then take the second bull and offer it as an entirely burned offering with the wood of the Asherah that you cut down."
27 So Gideon took ten of his servants and did just as the

Lord

had told him. But because he was too afraid of his household and the townspeople to do it during the day, he did it at night.
28 When the townspeople got up early in the morning, there was the altar to Baal broken down, with the Asherah image that had been beside it cut down, and the second bull offered on the newly built altar!
29 They asked each other, "Who did this?" They searched and investigated, and finally they concluded, "Gideon, Joash's son, did this!"
30 The townspeople said to Joash, "Bring out your son for execution because he tore down the altar to Baal and cut down the Asherah that was beside it."
Deuteronomy 20:16-18 (CEB)
16 But in the case of any of the cities of these peoples—the ones the

Lord

your God is giving you as an inheritance—you must not spare any living thing.
17 Instead, you must place these under the ban: Hittites, Amorites, Canaanites, Perizzites, Hivites, and Jebusites—just as the

Lord

your God commanded you.
18 Then they can't teach you to do all the detestable things they did for their gods, with the result that you end up sinning against the

Lord

your God.
Deuteronomy 23:9 (CEB)
9
When you are camped in battle against your enemies, guard yourself from every possible evil.
Deuteronomy 29:16-19 (CEB)
16 You know firsthand how we used to live in Egypt and how we passed right through the nations that you passed through.
17 You saw the horrific things, the filthy idols of wood and stone, silver and gold, that they had with them.
18 Make sure there isn't any one among you right now—male or female, clan or tribe—whose mind is turning from being with the

Lord

our God in favor of going to serve these nations' gods. Make sure there isn't any root among you that is sprouting poison and bitterness.
19 When that kind of person hears the words of this agreement, they congratulate themselves, thinking: I'll be fine even though I insist on being stubborn. This would cause something wet to dry up and become like something parched.
Joshua 7:18-26 (CEB)
18 He made each soldier of his family come forward. Achan was selected. He was a son of Carmi, grandson of Zabdi, great-grandson of Zerah, and of the tribe of Judah.
19 Joshua said to Achan, "My son, give glory to the

Lord

the God of Israel. Tell me what you have done. Don't hide anything from me."
20 Achan answered Joshua, "It's true. I've sinned against the

Lord

, the God of Israel. This is what I have done:
21 Among the booty I saw a single beautiful robe in the Babylonian style, two hundred shekels of silver, and a single gold bar weighing fifty shekels. I desired them and took them. Now they are hidden in the ground inside my tent, with the silver on the bottom."
22 Then Joshua sent messengers. They ran to the tent. There it was, hidden in his tent, with the silver on the bottom.
23 They took the things from inside the tent. They brought them to Joshua and to all the Israelites and emptied them out before the

Lord

.
24 Then Joshua seized Achan, Zerah's son, along with the silver, the robe, the gold bar, his sons and daughters, his cattle, donkeys, flocks, tent, and everything that belonged to him. All Israel joined Joshua. They brought them up to Achor Valley.
25 Joshua said, "You have brought disaster to us! May the

Lord

bring disaster to you today!" Then all Israel stoned him. They burned them with fire and stoned them with stones.
26 They raised over him a great pile of stones that is still there today. Then the

Lord

turned away from his fury. So he named that place Achor Valley. It is still called that today.
Joshua 24:31 (CEB)
31
Israel served the
Lord
all the days of Joshua and all the days of the elders who outlived Joshua. They had known every act the
Lord
had done for Israel.
Judges 2:1-4 (CEB)
1

The

Lord

's messenger came up from Gilgal to Bochim and said, "I brought you up from Egypt and led you into the land that I had promised to your ancestors. I said, 'I will never break my covenant with you,
2 and you are not to make a covenant with those who live in this land. You should break down their altars.' But you didn't obey me. What have you done?
3 So now I tell you, I won't drive them out before you, but they'll be a problem for you, and their gods will be a trap for you."
4 When the

Lord

's messenger spoke these words to all the Israelites, they raised their voices and cried out loud.
Judges 8:22-28 (CEB)
22
Then the Israelites said to Gideon, "Rule over us, you and then your son and then your grandson, because you've rescued us from Midian's power."

23 Gideon replied to them, "I'm not the one who will rule over you, and my son won't rule over you either. The 

Lord

 rules over you."
24 But Gideon said to them, "May I make one request of you? Everyone give me the earrings from their loot"; the Midianites had worn gold earrings because they were Ishmaelites.
25 "We'll gladly give them," they replied. And they spread out a piece of cloth, and everyone pitched in the earrings from their loot.
26 The weight of the gold earrings that he requested was one thousand seven hundred shekels of gold, not counting the crescents, the pendants, and the purple robes worn by the Midianite kings, or the collars that were on their camels' necks.
27 Gideon fashioned a priestly vest out of it, and put it in his hometown of Ophrah. All Israel became unfaithful there because of it, and it became a trap for Gideon and his household.

28 
So Midian was brought down before the Israelites and no longer raised its head. The land was peaceful for forty years during Gideon's time.