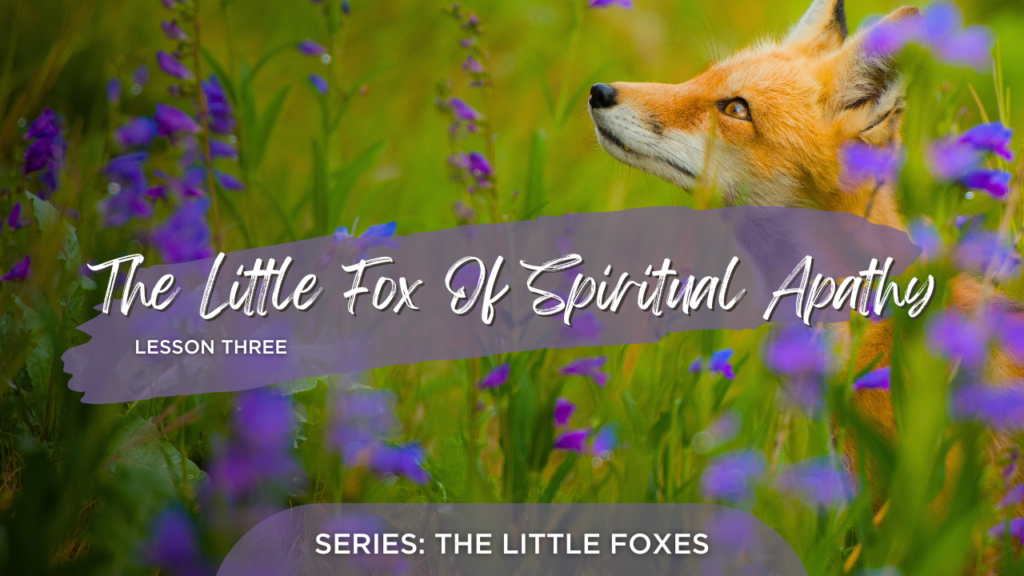 Song of Solomon 2:15 (KJV)

15 Take us the foxes, the little foxes, that spoil the vines: for our vines have tender grapes.
2 Chronicles 25:2 (KJV)

2 And he did that which was right in the sight of the Lord, but not with a perfect heart.

2 He lived well before God, doing the right thing for the most part. But he wasn't wholeheartedly devoted to God
16 This is the thing which the Lord hath commanded, Gather of it every man according to his eating, an omer for every man, according to the number of your persons; take ye every man for them which are in his tents.
17 And the children of Israel did so, and gathered, some more, some less.
18 And when they did mete it with an omer, he that gathered much had nothing over, and he that gathered little had no lack; they gathered every man according to his eating.
19 And Moses said, Let no man leave of it till the morning.
20 Notwithstanding they hearkened not unto Moses; but some of them left of it until the morning, and it bred worms, and stank: and Moses was wroth with them.
21 And they gathered it every morning, every man according to his eating: and when the sun waxed hot, it melted.
Philippians 3:12-15 (KJV)
12 Not as though I had already attained, either were already perfect: but I follow after, if that I may apprehend that for which also I am apprehended of Christ Jesus.
13 Brethren, I count not myself to have apprehended: but this one thing I do, forgetting those things which are behind, and reaching forth unto those things which are before,
14 I press toward the mark for the prize of the high calling of God in Christ Jesus.
15 Let us therefore, as many as be perfect, be thus minded: and if in any thing ye be otherwise minded, God shall reveal even this unto you.
12 Take heed, brethren, lest there be in any of you an evil heart of unbelief, in departing from the living God.
13 But exhort one another daily, while it is called To day; lest any of you be hardened through the deceitfulness of sin.
14 For we are made partakers of Christ, if we hold the beginning of our confidence stedfast unto the end;
15 While it is said, To day if ye will hear his voice, harden not your hearts, as in the provocation.