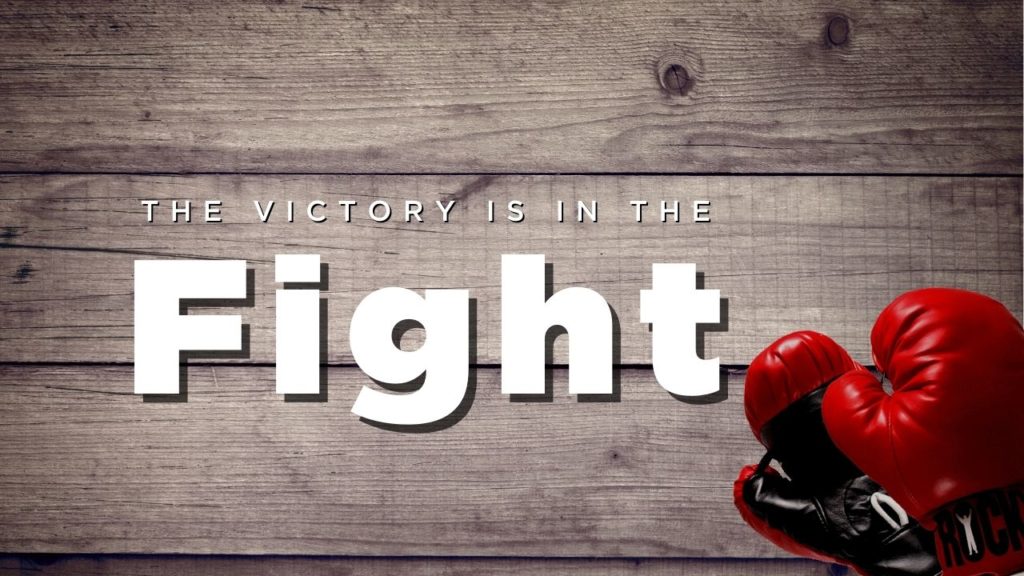 1 Timothy 6:11-12 (KJV)
11
But thou, O man of God, flee these things; and follow after righteousness, godliness, faith, love, patience, meekness.

12 
Fight the good fight of faith, lay hold on eternal life, whereunto thou art also called, and hast professed a good profession before many witnesses.
1 Timothy 1:18 (NLT)
18
Timothy, my son, here are my instructions for you, based on the prophetic words spoken about you earlier. May they help you fight well in the Lord's battles
Deuteronomy 30:15-16 (NKJV)
15 "See, I have set before you today life and good, death and evil, 

16 in that I command you today to love the 

Lord

 your God, to walk in His ways, and to keep His commandments, His statutes, and His judgments, that you may live and multiply; and the 

Lord

 your God will bless you in the land which you go to possess.
1 Corinthians 9:24-27 (NLT)
24 Don't you realize that in a race everyone runs, but only one person gets the prize? So run to win! 
25 All athletes are disciplined in their training. They do it to win a prize that will fade away, but we do it for an eternal prize. 
26 So I run with purpose in every step. I am not just shadowboxing. 
27 I discipline my body like an athlete, training it to do what it should. Otherwise, I fear that after preaching to others I myself might be disqualified.