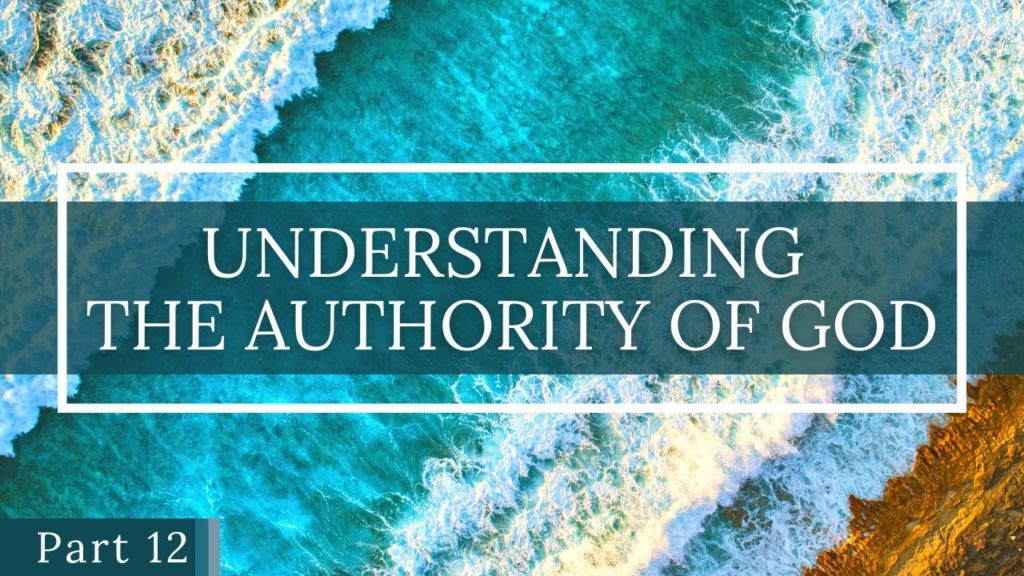 Genesis 1:29-31 (KJV)
29
And God said, Behold, I have given you every herb bearing seed, which is upon the face of all the earth, and every tree, in the which is the fruit of a tree yielding seed; to you it shall be for meat.

30
And to every beast of the earth, and to every fowl of the air, and to every thing that creepeth upon the earth, wherein there is life, I have given every green herb for meat: and it was so.

31
And God saw every thing that he had made, and, behold, it was very good. And the evening and the morning were the sixth day.
Genesis 2:16-18 (KJV)
16
And the
Lord
God commanded the man, saying, Of every tree of the garden thou mayest freely eat:

17
But of the tree of the knowledge of good and evil, thou shalt not eat of it: for in the day that thou eatest thereof thou shalt surely die.

18
And the
Lord
God said, It is not good that the man should be alone; I will make him an help meet for him.
Romans 8:6-8 (KJV)
6
For to be carnally minded is death; but to be spiritually minded is life and peace.

7
Because the carnal mind is enmity against God: for it is not subject to the law of God, neither indeed can be.

8
So then they that are in the flesh cannot please God.
Genesis 1:27 (KJV)
27
So God created man in his own image, in the image of God created he him; male and female created he them.
Genesis 5:1-4 (KJV)
1
This is the book of the generations of Adam. In the day that God created man, in the likeness of God made he him;

2
Male and female created he them; and blessed them, and called their name Adam, in the day when they were created.

3
And Adam lived an hundred and thirty years, and begat a son in his own likeness, and after his image; and called his name Seth:
4
And the days of Adam after he had begotten Seth were eight hundred years: and he begat sons and daughters:
Colossians 1:14-15 (KJV)
14
In whom we have redemption through his blood, even the forgiveness of sins:

15
Who is the image of the invisible God, the firstborn of every creature:
1 Corinthians 15:47-50 (KJV)
47
The first man is of the earth, earthy; the second man is the Lord from heaven.

48
As is the earthy, such are they also that are earthy: and as is the heavenly, such are they also that are heavenly.

49
And as we have borne the image of the earthy, we shall also bear the image of the heavenly.

50
Now this I say, brethren, that flesh and blood cannot inherit the kingdom of God; neither doth corruption inherit incorruption.
Hebrews 13:15-25 (KJV)
15
By him therefore let us offer the sacrifice of praise to God continually, that is, the fruit of our lips giving thanks to his name.

16
But to do good and to communicate forget not: for with such sacrifices God is well pleased.

17
Obey them that have the rule over you, and submit yourselves: for they watch for your souls, as they that must give account, that they may do it with joy, and not with grief: for that is unprofitable for you.

18
Pray for us: for we trust we have a good conscience, in all things willing to live honestly.

19
But I beseech you the rather to do this, that I may be restored to you the sooner.

20
Now the God of peace, that brought again from the dead our Lord Jesus, that great shepherd of the sheep, through the blood of the everlasting covenant,

21
Make you perfect in every good work to do his will, working in you that which is wellpleasing in his sight, through Jesus Christ; to whom be glory for ever and ever. Amen.

22
And I beseech you, brethren, suffer the word of exhortation: for I have written a letter unto you in few words.

23
Know ye that our brother Timothy is set at liberty; with whom, if he come shortly, I will see you.

24
Salute all them that have the rule over you, and all the saints. They of Italy salute you.

25
Grace be with you all. Amen.
Ezekiel 33:6-10 (KJV)
6
But if the watchman see the sword come, and blow not the trumpet, and the people be not warned; if the sword come, and take any person from among them, he is taken away in his iniquity; but his blood will I require at the watchman's hand.

7
So thou, O son of man, I have set thee a watchman unto the house of Israel; therefore thou shalt hear the word at my mouth, and warn them from me.

8
When I say unto the wicked, O wicked man, thou shalt surely die; if thou dost not speak to warn the wicked from his way, that wicked man shall die in his iniquity; but his blood will I require at thine hand.

9
Nevertheless, if thou warn the wicked of his way to turn from it; if he do not turn from his way, he shall die in his iniquity; but thou hast delivered thy soul.

10
Therefore, O thou son of man, speak unto the house of Israel; Thus ye speak, saying, If our transgressions and our sins be upon us, and we pine away in them, how should we then live?
1 Thessalonians 5:11-15 (KJV)
11
Wherefore comfort yourselves together, and edify one another, even as also ye do.

12
And we beseech you, brethren, to know them which labour among you, and are over you in the Lord, and admonish you;

13
And to esteem them very highly in love for their work's sake. And be at peace among yourselves.

14
Now we exhort you, brethren, warn them that are unruly, comfort the feebleminded, support the weak, be patient toward all men.

15
See that none render evil for evil unto any man; but ever follow that which is good, both among yourselves, and to all men.
Acts 7:51-58 (KJV)
51
Ye stiffnecked and uncircumcised in heart and ears, ye do always resist the Holy Ghost: as your fathers did, so do ye.

52
Which of the prophets have not your fathers persecuted? and they have slain them which shewed before of the coming of the Just One; of whom ye have been now the betrayers and murderers:

53
Who have received the law by the disposition of angels, and have not kept it.

54
When they heard these things, they were cut to the heart, and they gnashed on him with their teeth.

55
But he, being full of the Holy Ghost, looked up stedfastly into heaven, and saw the glory of God, and Jesus standing on the right hand of God,

56
And said, Behold, I see the heavens opened, and the Son of man standing on the right hand of God.

57
Then they cried out with a loud voice, and stopped their ears, and ran upon him with one accord,

58
And cast him out of the city, and stoned him: and the witnesses laid down their clothes at a young man's feet, whose name was Saul.
Romans 7:22-24 (KJV)
22
For I delight in the law of God after the inward man:

23
But I see another law in my members, warring against the law of my mind, and bringing me into captivity to the law of sin which is in my members.

24
O wretched man that I am! who shall deliver me from the body of this death?
Romans 6:11-14 (KJV)
11
Likewise reckon ye also yourselves to be dead indeed unto sin, but alive unto God through Jesus Christ our Lord.

12
Let not sin therefore reign in your mortal body, that ye should obey it in the lusts thereof.

13
Neither yield ye your members as instruments of unrighteousness unto sin: but yield yourselves unto God, as those that are alive from the dead, and your members as instruments of righteousness unto God.

14
For sin shall not have dominion over you: for ye are not under the law, but under grace.
1 Corinthians 15:30-31 (KJV)
30
And why stand we in jeopardy every hour?

31
I protest by your rejoicing which I have in Christ Jesus our Lord, I die daily.
Luke 6:46-49 (KJV)
46
And why call ye me, Lord, Lord, and do not the things which I say?

47
Whosoever cometh to me, and heareth my sayings, and doeth them, I will shew you to whom he is like:

48
He is like a man which built an house, and digged deep, and laid the foundation on a rock: and when the flood arose, the stream beat vehemently upon that house, and could not shake it: for it was founded upon a rock.

49
But he that heareth, and doeth not, is like a man that without a foundation built an house upon the earth; against which the stream did beat vehemently, and immediately it fell; and the ruin of that house was great.
Hebrews 2:1-8 (KJV)
1
Therefore we ought to give the more earnest heed to the things which we have heard, lest at any time we should let them slip.

2 
For if the word spoken by angels was stedfast, and every transgression and disobedience received a just recompence of reward;

3 
How shall we escape, if we neglect so great salvation; which at the first began to be spoken by the Lord, and was confirmed unto us by them that heard him;

4 
God also bearing them witness, both with signs and wonders, and with divers miracles, and gifts of the Holy Ghost, according to his own will?

5 
For unto the angels hath he not put in subjection the world to come, whereof we speak.

6 
But one in a certain place testified, saying, What is man, that thou art mindful of him? or the son of man that thou visitest him?

7 
Thou madest him a little lower than the angels; thou crownedst him with glory and honour, and didst set him over the works of thy hands:

8 
Thou hast put all things in subjection under his feet. For in that he put all in subjection under him, he left nothing that is not put under him. But now we see not yet all things put under him.