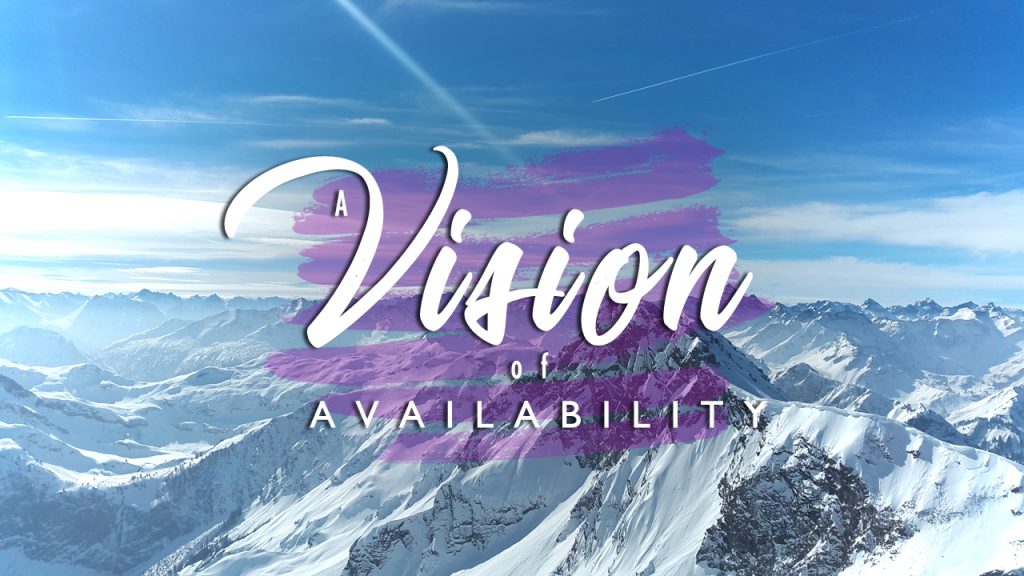 Matthew 16:14-20
(KJV)
14 And they said, Some say that thou art John the Baptist: some, Elias; and others, Jeremias, or one of the prophets.
15 He saith unto them, But whom say ye that I am?
16 And Simon Peter answered and said, Thou art the Christ, the Son of the living God.
17 And Jesus answered and said unto him, Blessed art thou, Simon Barjona: for flesh and blood hath not revealed it unto thee, but my Father which is in heaven.
18 And I say also unto thee, That thou art Peter, and upon this rock I will build my church; and the gates of hell shall not prevail against it.
19 And I will give unto thee the keys of the kingdom of heaven: and whatsoever thou shalt bind on earth shall be bound in heaven: and whatsoever thou shalt loose on earth shall be loosed in heaven.
20 Then charged he his disciples that they should tell no man that he was Jesus the Christ.
Acts 26:19
(KJV)
19 Whereupon, O king Agrippa, I was not disobedient unto the heavenly vision:
Matthew 11:12-19
(KJV)
12 And from the days of John the Baptist until now the kingdom of heaven suffereth violence, and the violent take it by force.
13 For all the prophets and the law prophesied until John.
14 And if ye will receive it, this is Elias, which was for to come.
15 He that hath ears to hear, let him hear.
16 But whereunto shall I liken this generation? It is like unto children sitting in the markets, and calling unto their fellows,
17 And saying, We have piped unto you, and ye have not danced; we have mourned unto you, and ye have not lamented.
18 For John came neither eating nor drinking, and they say, He hath a devil.
19 The Son of man came eating and drinking, and they say, Behold a man gluttonous, and a winebibber, a friend of publicans and sinners. But wisdom is justified of her children.
Acts 22:17-21
(KJV)
17 And it came to pass, that, when I was come again to Jerusalem, even while I prayed in the temple, I was in a trance;
18 And saw him saying unto me, Make haste, and get thee quickly out of Jerusalem: for they will not receive thy testimony concerning me.
19 And I said, Lord, they know that I imprisoned and beat in every synagogue them that believed on thee:
20 And when the blood of thy martyr Stephen was shed, I also was standing by, and consenting unto his death, and kept the raiment of them that slew him.
21 And he said unto me, Depart: for I will send thee far hence unto the Gentiles.
Acts 16:6-11
(KJV)
6 Now when they had gone throughout Phrygia and the region of Galatia, and were forbidden of the Holy Ghost to preach the word in Asia,
7 After they were come to Mysia, they assayed to go into Bithynia: but the Spirit suffered them not.
8 And they passing by Mysia came down to Troas.
9 And a vision appeared to Paul in the night; There stood a man of Macedonia, and prayed him, saying, Come over into Macedonia, and help us.
10 And after he had seen the vision, immediately we endeavoured to go into Macedonia, assuredly gathering that the Lord had called us for to preach the gospel unto them.
11 Therefore loosing from Troas, we came with a straight course to Samothracia, and the next day to Neapolis;
Acts 18:9-10
(KJV)
9 Then spake the Lord to Paul in the night by a vision, Be not afraid, but speak, and hold not thy peace:
10 For I am with thee, and no man shall set on thee to hurt thee: for I have much people in this city.
Acts 23:11
(KJV)
11 And the night following the Lord stood by him, and said, Be of good cheer, Paul: for as thou hast testified of me in Jerusalem, so must thou bear witness also at Rome.
Matthew 9:35-38
(KJV)
35 And Jesus went about all the cities and villages, teaching in their synagogues, and preaching the gospel of the kingdom, and healing every sickness and every disease among the people.
36 But when he saw the multitudes, he was moved with compassion on them, because they fainted, and were scattered abroad, as sheep having no shepherd.
37 Then saith he unto his disciples, The harvest truly is plenteous, but the labourers are few;
38 Pray ye therefore the Lord of the harvest, that he will send forth labourers into his harvest.
Acts 27:23-25
(KJV)
23 For there stood by me this night the angel of God, whose I am, and whom I serve,
24 Saying, Fear not, Paul; thou must be brought before Caesar: and, lo, God hath given thee all them that sail with thee.
25 Wherefore, sirs, be of good cheer: for I believe God, that it shall be even as it was told me.
2 Timothy 4:16-17
(KJV)
16 At my first answer no man stood with me, but all men forsook me: I pray God that it may not be laid to their charge.
17 Notwithstanding the Lord stood with me, and strengthened me; that by me the preaching might be fully known, and that all the Gentiles might hear: and I was delivered out of the mouth of the lion.
2 Corinthians 12:1-4
(KJV)
1 It is not expedient for me doubtless to glory. I will come to visions and revelations of the Lord.
2 I knew a man in Christ above fourteen years ago, (whether in the body, I cannot tell; or whether out of the body, I cannot tell: God knoweth;) such an one caught up to the third heaven.
3 And I knew such a man, (whether in the body, or out of the body, I cannot tell: God knoweth;)
4 How that he was caught up into paradise, and heard unspeakable words, which it is not lawful for a man to utter.