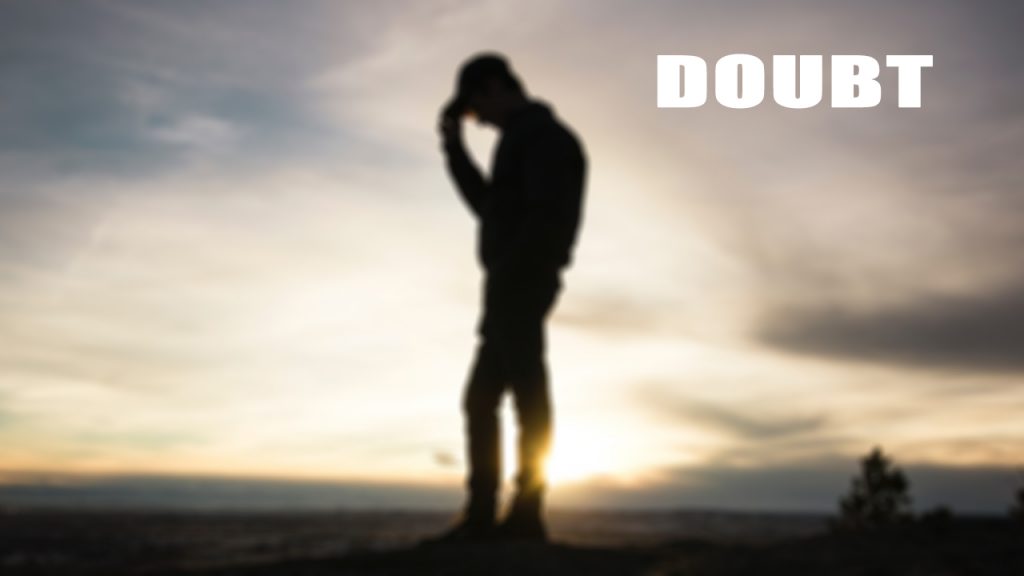 Matthew 21:18-22 (ESV)
18 In the morning, as he was returning to the city, he became hungry.
19 And seeing a fig tree by the wayside, he went to it and found nothing on it but only leaves. And he said to it, "May no fruit ever come from you again!" And the fig tree withered at once.
20 When the disciples saw it, they marveled, saying, "How did the fig tree wither at once?"
21 And Jesus answered them, "Truly, I say to you, if you have faith and do not doubt, you will not only do what has been done to the fig tree, but even if you say to this mountain, 'Be taken up and thrown into the sea,' it will happen. 22 And whatever you ask in prayer, you will receive, if you have faith."
Matthew 11:11 (KJV)
11 Verily I say unto you, Among them that are born of women there hath not risen a greater than John the Baptist: notwithstanding he that is least in the kingdom of heaven is greater than he.
Psalm 27:1 (NIV)
1 The Lord is my light and my salvation—whom shall I fear? The Lord is the stronghold of my life— of whom shall I be afraid?
Psalm 62:5-8 (NIV)
5 Yes, my soul, find rest in God; my hope comes from him.
6 Truly he is my rock and my salvation; he is my fortress, I will not be shaken.
7 My salvation and my honor depend on God[a]; he is my mighty rock, my refuge.
8 Trust in him at all times, you people; pour out your hearts to him, for God is our refuge.
Hebrews 11:1 (KJV)
1 Now faith is the substance of things hoped for, the evidence of things not seen.
James 1:2-4 (NIV)
2 Consider it pure joy, my brothers and sisters,[a] whenever you face trials of many kinds,
3 because you know that the testing of your faith produces perseverance.
4 Let perseverance finish its work so that you may be mature and complete, not lacking anything.
Mark 9:23-24 (KJV)
23 Jesus said unto him, If thou canst believe, all things are possible to him that believeth.
24 And straightway the father of the child cried out, and said with tears, Lord, I believe; help thou mine unbelief.