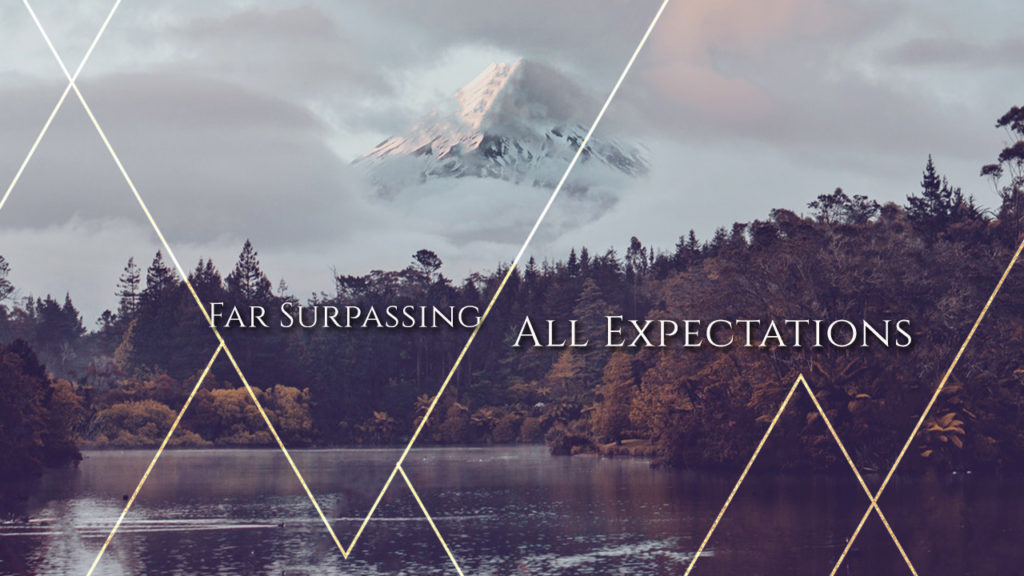 2 Chronicles 9:1-7 (KJV)
1
And when the queen of Sheba heard of the fame of Solomon, she came to prove Solomon with hard questions at Jerusalem, with a very great company, and camels that bare spices, and gold in abundance, and precious stones: and when she was come to Solomon, she communed with him of all that was in her heart.

2
And Solomon told her all her questions: and there was nothing hid from Solomon which he told her not.

3
And when the queen of Sheba had seen the wisdom of Solomon, and the house that he had built,

4
And the meat of his table, and the sitting of his servants, and the attendance of his ministers, and their apparel; his cupbearers also, and their apparel; and his ascent by which he went up into the house of the
Lord
; there was no more spirit in her.

5
And she said to the king, It was a true report which I heard in mine own land of thine acts, and of thy wisdom:

6
Howbeit I believed not their words, until I came, and mine eyes had seen it: and, behold, the one half of the greatness of thy wisdom was not told me: for thou exceedest the fame that I heard.
7
Happy are thy men, and happy are these thy servants, which stand continually before thee, and hear thy wisdom.
1 Kings 3:5 (KJV)
5
In Gibeon the
Lord
appeared to Solomon in a dream by night: and God said, Ask what I shall give thee.
Matthew 12:42 (KJV)
42
The queen of the south shall rise up in the judgment with this generation, and shall condemn it: for she came from the uttermost parts of the earth to hear the wisdom of Solomon; and, behold, a greater than Solomon is here.
Acts 2:12 (KJV)
12
And they were all amazed, and were in doubt, saying one to another, What meaneth this?
Acts 2:15-18 (KJV)
15
For these are not drunken, as ye suppose, seeing it is but the third hour of the day.

16
But this is that which was spoken by the prophet Joel;

17 
And it shall come to pass in the last days, saith God, I will pour out of my Spirit upon all flesh: and your sons and your daughters shall prophesy, and your young men shall see visions, and your old men shall dream dreams:
18 
And on my servants and on my handmaidens I will pour out in those days of my Spirit; and they shall prophesy: