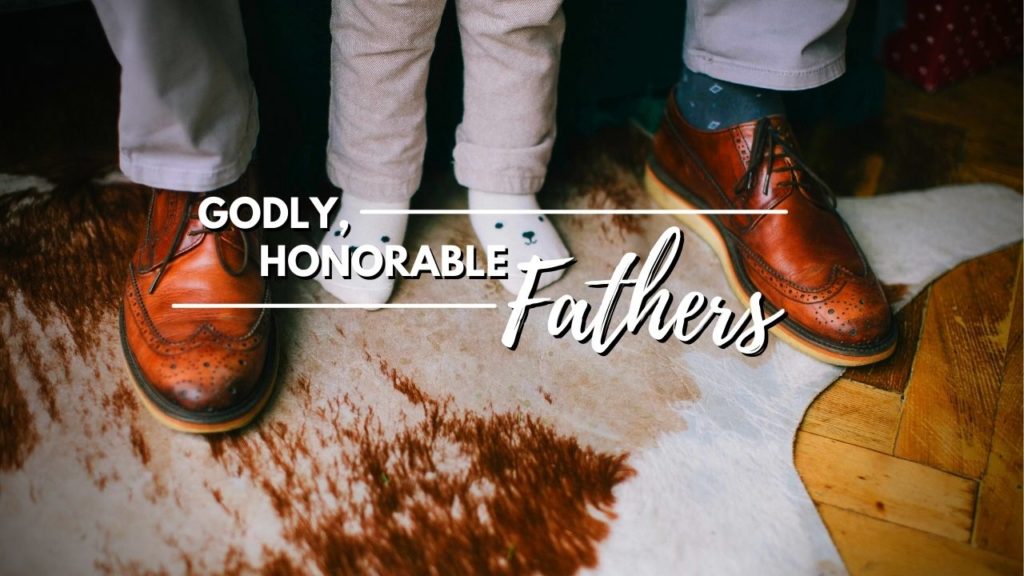 15 And if it seem evil unto you to serve the Lord, choose you this day whom ye will serve; whether the gods which your fathers served that were on the other side of the flood, or the gods of the Amorites, in whose land ye dwell: but as for me and my house, we will serve the Lord
19 Jesus gave them this answer: "Very truly I tell you, the Son can do nothing by himself; he can do only what he sees his Father doing, because whatever the Father does the Son also does. 
20 For the Father loves the Son and shows him all he does. Yes, and he will show him even greater works than these, so that you will be amazed.
22 Wives, submit yourselves to your own husbands as you do to the Lord. 
23 For the husband is the head of the wife as Christ is the head of the church, his body, of which he is the Savior. 
24 Now as the church submits to Christ, so also wives should submit to their husbands in everything.
1 Thessalonians 2:11-12 (NIV)
14 For if you remain silent at this time, relief and deliverance for the Jews will arise from another place, but you and your father's family will perish. And who knows but that you have come to your royal position for such a time as this?"
16 "Go and gather together all the Jews of Susa and fast for me. Do not eat or drink for three days, night or day. My maids and I will do the same. And then, though it is against the law, I will go in to see the king. If I must die, I must die."
8 Anyone who does not provide for their relatives, and especially for their own household, has denied the faith and is worse than an unbeliever.
4 He must manage his own family well and see that his children obey him, and he must do so in a manner worthy of full[a] respect.
1 Thessalonians 2:8 (TLB)
8 We loved you dearly—so dearly that we gave you not only God's message, but our own lives too.