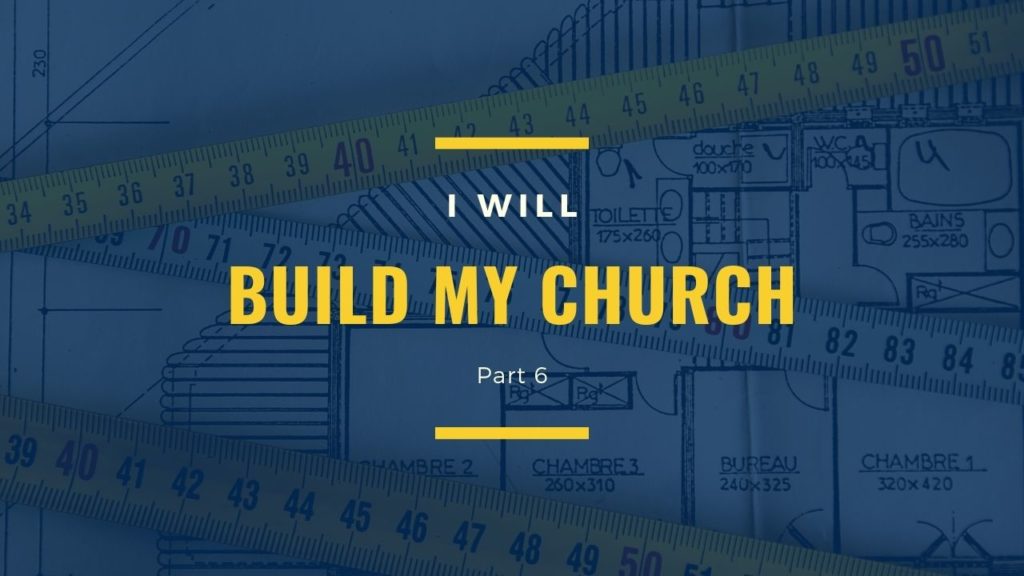 Matthew 16:18-19 (KJV)
18
And I say also unto thee, That thou art Peter, and upon this rock I will build my church; and the gates of hell shall not prevail against it.

19
And I will give unto thee the keys of the kingdom of heaven: and whatsoever thou shalt bind on earth shall be bound in heaven: and whatsoever thou shalt loose on earth shall be loosed in heaven.
Acts 7:48-51 (KJV)
48
Howbeit the most High dwelleth not in temples made with hands; as saith the prophet,

49 
Heaven is my throne, and earth is my footstool: what house will ye build me? saith the Lord: or what is the place of my rest?

50 
Hath not my hand made all these things?

51 
Ye stiffnecked and uncircumcised in heart and ears, ye do always resist the Holy Ghost: as your fathers did, so do ye.
2 Corinthians 3:6 (KJV)
6
Who also hath made us able ministers of the new testament; not of the letter, but of the spirit: for the letter killeth, but the spirit giveth life.
Isaiah 43:19 (KJV)
19
Behold, I will do a new thing; now it shall spring forth; shall ye not know it? I will even make a way in the wilderness, and rivers in the desert.
Acts 2:17 (KJV)
17
And it shall come to pass in the last days, saith God, I will pour out of my Spirit upon all flesh: and your sons and your daughters shall prophesy, and your young men shall see visions, and your old men shall dream dreams:
Amos 9:11-15 (KJV)
11
In that day will I raise up the tabernacle of David that is fallen, and close up the breaches thereof; and I will raise up his ruins, and I will build it as in the days of old:

12 
That they may possess the remnant of Edom, and of all the heathen, which are called by my name, saith the 
Lord
that doeth this.

13 
Behold, the days come, saith the 
Lord
, that the plowman shall overtake the reaper, and the treader of grapes him that soweth seed; and the mountains shall drop sweet wine, and all the hills shall melt.

14 
And I will bring again the captivity of my people of Israel, and they shall build the waste cities, and inhabit them; and they shall plant vineyards, and drink the wine thereof; they shall also make gardens, and eat the fruit of them.

15 
And I will plant them upon their land, and they shall no more be pulled up out of their land which I have given them, saith the 
Lord
 thy God.
Acts 15:14-17 (KJV)
14
Simeon hath declared how God at the first did visit the Gentiles, to take out of them a people for his name.
15 
And to this agree the words of the prophets; as it is written,
16 
After this I will return, and will build again the tabernacle of David, which is fallen down; and I will build again the ruins thereof, and I will set it up:

17 
That the residue of men might seek after the Lord, and all the Gentiles, upon whom my name is called, saith the Lord, who doeth all these things.
2 Kings 2:13-14 (KJV)
13
He took up also the mantle of Elijah that fell from him, and went back, and stood by the bank of Jordan;

14 
And he took the mantle of Elijah that fell from him, and smote the waters, and said, Where is the 
Lord
 God of Elijah? and when he also had smitten the waters, they parted hither and thither: and Elisha went over.
Deuteronomy 6:10-12 (KJV)
10
And it shall be, when the 
Lord
thy God shall have brought thee into the land which he sware unto thy fathers, to Abraham, to Isaac, and to Jacob, to give thee great and goodly cities, which thou buildedst not,

11 
And houses full of all good things, which thou filledst not, and wells digged, which thou diggedst not, vineyards and olive trees, which thou plantedst not; when thou shalt have eaten and be full;

12 
Then beware lest thou forget the 
Lord
, which brought thee forth out of the land of Egypt, from the house of bondage.
Hebrews 6:1-3 (KJV)
1
Therefore leaving the principles of the doctrine of Christ, let us go on unto perfection; not laying again the foundation of repentance from dead works, and of faith toward God,
2 
Of the doctrine of baptisms, and of laying on of hands, and of resurrection of the dead, and of eternal judgment.

3 
And this will we do, if God permit.
2 Peter 3:9 (KJV)
9
The Lord is not slack concerning his promise, as some men count slackness; but is longsuffering to us-ward, not willing that any should perish, but that all should come to repentance.
2 Corinthians 5:14 (NIV)
14
For Christ's love compels us, because we are convinced that one died for all, and therefore all died.
Luke 14:23 (KJV)
23
And the lord said unto the servant, Go out into the highways and hedges, and compel them to come in, that my house may be filled.
Acts 1:8 (KJV)
8
But ye shall receive power, after that the Holy Ghost is come upon you: and ye shall be witnesses unto me both in Jerusalem, and in all Judaea, and in Samaria, and unto the uttermost part of the earth.
Matthew 16:18 (KJV)
18
And I say also unto thee, That thou art Peter, and upon this rock I will build my church; and the gates of hell shall not prevail against it.
John 4:10 (KJV)
10
Jesus answered and said unto her, If thou knewest the gift of God, and who it is that saith to thee, Give me to drink; thou wouldest have asked of him, and he would have given thee living water.
John 7:38 (KJV)
38
He that believeth on me, as the scripture hath said, out of his belly shall flow rivers of living water.