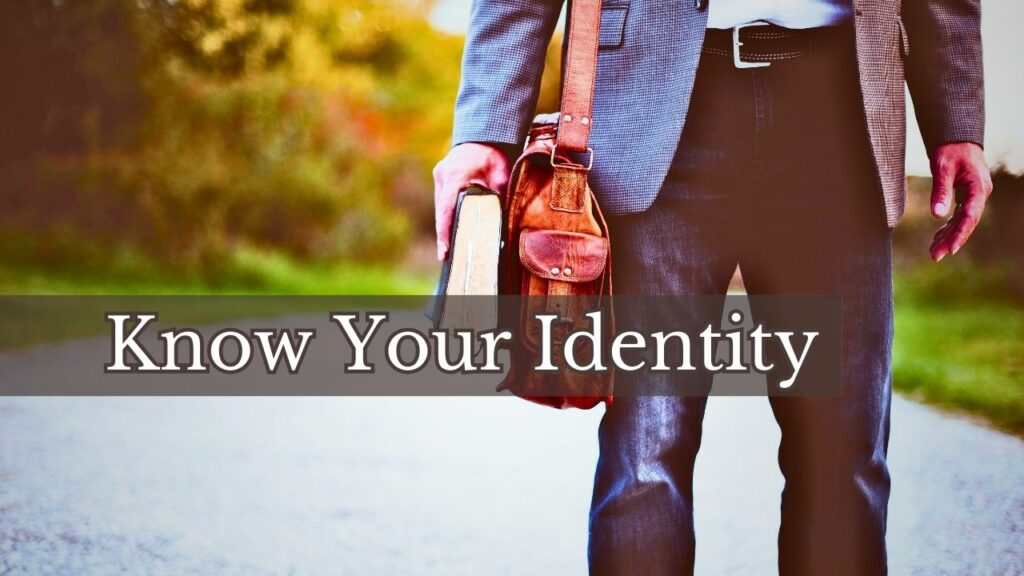 13 In Him you also trusted, after you heard the word of truth, the gospel of your salvation; in whom also, having believed, you were sealed with the Holy Spirit of promise,
4 Even before he made the world, God loved us and chose us in Christ to be holy and without fault in his eyes. 
5 God decided in advance to adopt us into his own family by bringing us to himself through Jesus Christ. This is what he wanted to do, and it gave him great pleasure. 
6 So we praise God for the glorious grace he has poured out on us who belong to his dear Son.
7 He is so rich in kindness and grace that he purchased our freedom with the blood of his Son and forgave our sins. 
8 He has showered his kindness on us, along with all wisdom and understanding.
11 Furthermore, because we are united with Christ, we have received an inheritance from God, for he chose us in advance, and he makes everything work out according to his plan.
12 God's purpose was that we Jews who were the first to trust in Christ would bring praise and glory to God. 
13 And now you Gentiles have also heard the truth, the Good News that God saves you. And when you believed in Christ, he identified you as his own by giving you the Holy Spirit, whom he promised long ago. 
14 The Spirit is God's guarantee that he will give us the inheritance he promised and that he has purchased us to be his own people. He did this so we would praise and glorify him.
10 Finally, my brethren, be strong in the Lord, and in the power of his might.
11 Put on the whole armour of God, that ye may be able to stand against the wiles of the devil.
12 For we wrestle not against flesh and blood, but against principalities, against powers, against the rulers of the darkness of this world, against spiritual wickedness in high places.
13 Wherefore take unto you the whole armour of God, that ye may be able to withstand in the evil day, and having done all, to stand.
1 In the third year of the reign of Jehoiakim king of Judah came Nebuchadnezzar king of Babylon unto Jerusalem, and besieged it.
2 And the Lord gave Jehoiakim king of Judah into his hand, with part of the vessels of the house of God: which he carried into the land of Shinar to the house of his god; and he brought the vessels into the treasure house of his god.
3 And the king spake unto Ashpenaz the master of his eunuchs, that he should bring certain of the children of Israel, and of the king's seed, and of the princes;
4 Children in whom was no blemish, but well favoured, and skilful in all wisdom, and cunning in knowledge, and understanding science, and such as had ability in them to stand in the king's palace, and whom they might teach the learning and the tongue of the Chaldeans.
5 And the king appointed them a daily provision of the king's meat, and of the wine which he drank: so nourishing them three years, that at the end thereof they might stand before the king.
6 Now among these were of the children of Judah, Daniel, Hananiah, Mishael, and Azariah:
17 As for these four children, God gave them knowledge and skill in all learning and wisdom: and Daniel had understanding in all visions and dreams.
18 Now at the end of the days that the king had said he should bring them in, then the prince of the eunuchs brought them in before Nebuchadnezzar.
19 And the king communed with them; and among them all was found none like Daniel, Hananiah, Mishael, and Azariah: therefore stood they before the king.
13 For you created my inmost being; you knit me together in my mother's womb.
5 "Before I formed you in the womb I knew you, before you were born I set you apart; I appointed you as a prophet to the nations."
13 For God is at work within you, helping you want to obey him, and then helping you do what he wants.
Romans 12:1-2 (MSG)
1 So here's what I want you to do, God helping you: Take your everyday, ordinary life—your sleeping, eating, going-to-work, and walking-around life—and place it before God as an offering. Embracing what God does for you is the best thing you can do for him.
2 Don't become so well-adjusted to your culture that you fit into it without even thinking. Instead, fix your attention on God. You'll be changed from the inside out. Readily recognize what he wants from you, and quickly respond to it. Unlike the culture around you, always dragging you down to its level of immaturity, God brings the best out of you, develops well-formed maturity in you.
5 The king assigned them a daily ration of food and wine from his own kitchens. They were to be trained for three years, and then they would enter the royal service.
8 But Daniel was determined not to defile himself by eating the food and wine given to them by the king. He asked the chief of staff for permission not to eat these unacceptable foods.
15 At the end of the ten days, Daniel and his three friends looked healthier and better nourished than the young men who had been eating the food assigned by the king. 
16 So after that, the attendant fed them only vegetables instead of the food and wine provided for the others.
10 A final word: Be strong in the Lord and in his mighty power. 
11 Put on all of God's armor so that you will be able to stand firm against all strategies of the devil. 
12 For we are not fighting against flesh-and-blood enemies, but against evil rulers and authorities of the unseen world, against mighty powers in this dark world, and against evil spirits in the heavenly places.
13 Therefore, put on every piece of God's armor so you will be able to resist the enemy in the time of evil. Then after the battle you will still be standing firm. 
14 Stand your ground, putting on the belt of truth and the body armor of God's righteousness.
17 God gave these four youths great ability to learn, and they soon mastered all the literature and science of the time; and God gave to Daniel special ability in understanding the meanings of dreams and visions.
18When the three-year training period was completed, the superintendent brought all the young men to the king for oral exams, as he had been ordered to do.
19 King Nebuchadnezzar had long talks with each of them, and none of them impressed him as much as Daniel, Hananiah, Mishael, and Azariah. So they were put on his regular staff of advisors. 
20 And in all matters requiring information and balanced judgment, the king found these young men's advice ten times better than that of all the skilled magicians and wise astrologers in his realm.
25 For the foolishness of God is wiser than human wisdom, and the weakness of God is stronger than human strength.
11 As Scripture says, "Anyone who believes in him will never be put to shame."
35 Heaven and earth will pass away, but my words will never pass away.