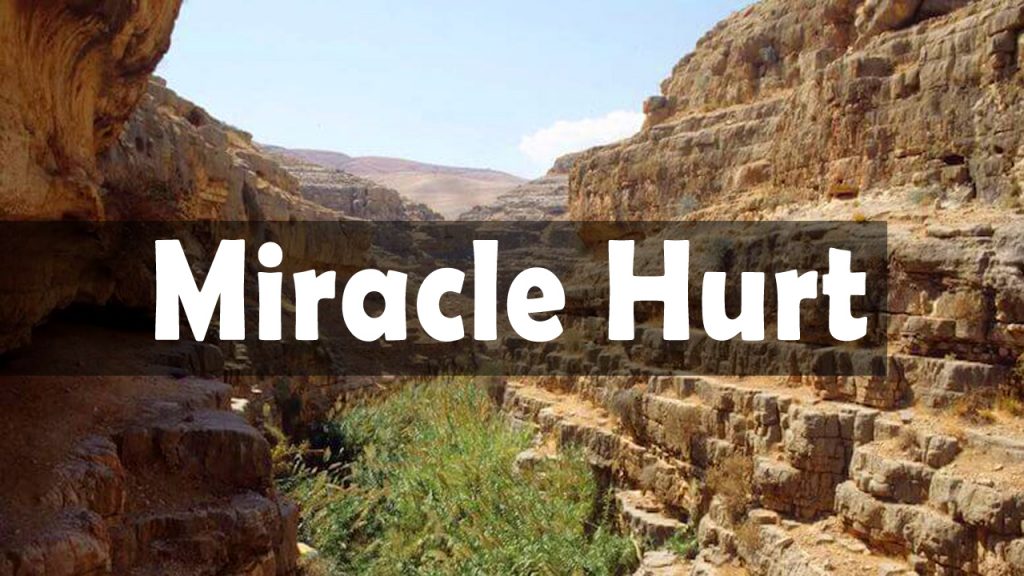 1 Peter 4:12-19 (NIV)
12 Dear friends, do not be surprised at the fiery ordeal that has come on you to test you, as though something strange were happening to you.
13 But rejoice inasmuch as you participate in the sufferings of Christ, so that you may be overjoyed when his glory is revealed.
14 If you are insulted because of the name of Christ, you are blessed, for the Spirit of glory and of God rests on you.
15 If you suffer, it should not be as a murderer or thief or any other kind of criminal, or even as a meddler.
16 However, if you suffer as a Christian, do not be ashamed, but praise God that you bear that name.
17 For it is time for judgment to begin with God's household; and if it begins with us, what will the outcome be for those who do not obey the gospel of God?
18 And, "If it is hard for the righteous to be saved, what will become of the ungodly and the sinner?"
19 So then, those who suffer according to God's will should commit themselves to their faithful Creator and continue to do good.
1 Peter 3:18 (NIV)
18 For Christ also suffered once for sins, the righteous for the unrighteous, to bring you to God. He was put to death in the body but made alive in the Spirit.
2 Corinthians 1:3-7 (NASB)
3 Blessed be the God and Father of our Lord Jesus Christ, the Father of mercies and God of all comfort,
4 who comforts us in all our affliction so that we will be able to comfort those who are in any affliction with the comfort with which we ourselves are comforted by God.
5 For just as the sufferings of Christ are ours in abundance, so also our comfort is abundant through Christ.
6 But if we are afflicted, it is for your comfort and salvation; or if we are comforted, it is for your comfort, which is effective in the patient enduring of the same sufferings which we also suffer;
7 and our hope for you is firmly grounded, knowing that as you are sharers of our sufferings, so also you are sharers of our comfort.
Hosea 1:2 NKJV
2 When the Lord first spoke through Hosea, the Lord said to Hosea, "Go, take to yourself a wife of harlotry and have children of harlotry; for the land commits flagrant harlotry, forsaking the Lord."
Hosea 3:1-3 NKJV
1 Then the Lord said to me, "Go again, love a woman who is loved by a lover and is committing adultery, just like the love of the Lord for the children of Israel, who look to other gods and love the raisin cakes of the pagans."
2 So I bought her for myself for fifteen shekels of silver, and one and one-half homers of barley.
3 And I said to her, "You shall stay with me many days; you shall not play the harlot, nor shall you have a man—so, too, will I be toward you."
Job 42:1-6 NKJV
1 Then Job answered the Lord and said:
2 "I know that You can do everything, And that no purpose of Yours can be withheld from You.
3 You asked, 'Who is this who hides counsel without knowledge?' Therefore I have uttered what I did not understand, Things too wonderful for me, which I did not know.
4 Listen, please, and let me speak; You said, 'I will question you, and you shall answer Me.'
5 "I have heard of You by the hearing of the ear, But now my eye sees You.
6 Therefore I abhor myself, And repent in dust and ashes."
Hosea 2:14-17 NKJV
14 "Therefore, behold, I will allure her, Will bring her into the wilderness, And speak comfort to her.
15 I will give her her vineyards from there, And the Valley of Achor as a door of hope; She shall sing there, As in the days of her youth, As in the day when she came up from the land of Egypt.
Job 42:5 NKJV
5 "I have heard of You by the hearing of the ear, But now my eye sees You.
Hosea 11:8-9 (ESV)
8 How can I give you up, O Ephraim? How can I hand you over, O Israel? How can I make you like Admah? How can I treat you like Zeboiim? My heart recoils within me; my compassion grows warm and tender.
9 I will not execute my burning anger; I will not again destroy Ephraim; for I am God and not a man, the Holy One in your midst, and I will not come in wrath.
Hosea 14:4 NKJV
4 "I will heal their backsliding, I will love them freely, For My anger has turned away from him.
Job 42:10 (NIV)
10 After Job had prayed for his friends, the Lord restored his fortunes and gave him twice as much as he had before.