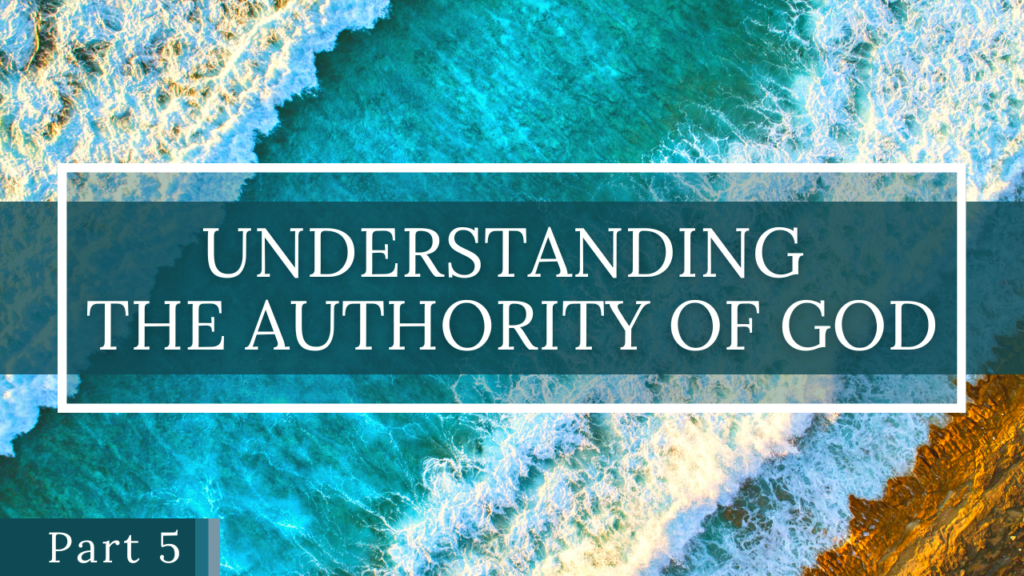 1 Samuel 11:15-12:1 (KJV)
15 And all the people went to Gilgal; and there they made Saul king before the Lord in Gilgal; and there they sacrificed sacrifices of peace offerings before the Lord; and there Saul and all the men of Israel rejoiced greatly.
12 And Samuel said unto all Israel, Behold, I have hearkened unto your voice in all that ye said unto me, and have made a king over you.
11 And Samuel said unto Jesse, Are here all thy children? And he said, There remaineth yet the youngest, and, behold, he keepeth the sheep. And Samuel said unto Jesse, Send and fetch him: for we will not sit down till he come hither.
12 And he sent, and brought him in. Now he was ruddy, and withal of a beautiful countenance, and goodly to look to. And the Lord said, Arise, anoint him: for this is he.
13 Then Samuel took the horn of oil, and anointed him in the midst of his brethren: and the Spirit of the Lord came upon David from that day forward. So Samuel rose up, and went to Ramah.
14 But the Spirit of the Lord departed from Saul, and an evil spirit from the Lord troubled him.
15 And Saul's servants said unto him, Behold now, an evil spirit from God troubleth thee.
16 Let our lord now command thy servants, which are before thee, to seek out a man, who is a cunning player on an harp: and it shall come to pass, when the evil spirit from God is upon thee, that he shall play with his hand, and thou shalt be well.
17 And Saul said unto his servants, Provide me now a man that can play well, and bring him to me.
18 Then answered one of the servants, and said, Behold, I have seen a son of Jesse the Bethlehemite, that is cunning in playing, and a mighty valiant man, and a man of war, and prudent in matters, and a comely person, and the Lord is with him.
19 Wherefore Saul sent messengers unto Jesse, and said, Send me David thy son, which is with the sheep.
20 And Jesse took an ass laden with bread, and a bottle of wine, and a kid, and sent them by David his son unto Saul.
21 And David came to Saul, and stood before him: and he loved him greatly; and he became his armourbearer.
22 And Saul sent to Jesse, saying, Let David, I pray thee, stand before me; for he hath found favour in my sight.
23 And it came to pass, when the evil spirit from God was upon Saul, that David took an harp, and played with his hand: so Saul was refreshed, and was well, and the evil spirit departed from him.
19 Nevertheless the people refused to obey the voice of Samuel; and they said, Nay; but we will have a king over us;
20 That we also may be like all the nations; and that our king may judge us, and go out before us, and fight our battles.
1 Now there was a man of Benjamin, whose name was Kish, the son of Abiel, the son of Zeror, the son of Bechorath, the son of Aphiah, a Benjamite, a mighty man of power.
2 And he had a son, whose name was Saul, a choice young man, and a goodly: and there was not among the children of Israel a goodlier person than he: from his shoulders and upward he was higher than any of the people.
6 Not a novice, lest being lifted up with pride he fall into the condemnation of the devil.
6 Humble yourselves therefore under the mighty hand of God, that he may exalt you in due time:
1 And it came to pass, when Saul was returned from following the Philistines, that it was told him, saying, Behold, David is in the wilderness of Engedi.
2 Then Saul took three thousand chosen men out of all Israel, and went to seek David and his men upon the rocks of the wild goats.
3 And he came to the sheepcotes by the way, where was a cave; and Saul went in to cover his feet: and David and his men remained in the sides of the cave.
4 And the men of David said unto him, Behold the day of which the Lord said unto thee, Behold, I will deliver thine enemy into thine hand, that thou mayest do to him as it shall seem good unto thee. Then David arose, and cut off the skirt of Saul's robe privily.
5 And it came to pass afterward, that David's heart smote him, because he had cut off Saul's skirt.
6 And he said unto his men, The Lord forbid that I should do this thing unto my master, the Lord's anointed, to stretch forth mine hand against him, seeing he is the anointed of the Lord.
7 So David stayed his servants with these words, and suffered them not to rise against Saul. But Saul rose up out of the cave, and went on his way.
15 The Lord therefore be judge, and judge between me and thee, and see, and plead my cause, and deliver me out of thine hand.
16 And it came to pass, when David had made an end of speaking these words unto Saul, that Saul said, Is this thy voice, my son David? And Saul lifted up his voice, and wept.
17 And he said to David, Thou art more righteous than I: for thou hast rewarded me good, whereas I have rewarded thee evil.
18 And thou hast shewed this day how that thou hast dealt well with me: forasmuch as when the Lord had delivered me into thine hand, thou killedst me not.
19 For if a man find his enemy, will he let him go well away? wherefore the Lord reward thee good for that thou hast done unto me this day.
20 And now, behold, I know well that thou shalt surely be king, and that the kingdom of Israel shall be established in thine hand.
2 Then Saul arose, and went down to the wilderness of Ziph, having three thousand chosen men of Israel with him, to seek David in the wilderness of Ziph.
7 So David and Abishai came to the people by night: and, behold, Saul lay sleeping within the trench, and his spear stuck in the ground at his bolster: but Abner and the people lay round about him.
8 Then said Abishai to David, God hath delivered thine enemy into thine hand this day: now therefore let me smite him, I pray thee, with the spear even to the earth at once, and I will not smite him the second time.
9 And David said to Abishai, Destroy him not: for who can stretch forth his hand against the Lord's anointed, and be guiltless?
10 David said furthermore, As the Lord liveth, the Lord shall smite him; or his day shall come to die; or he shall descend into battle, and perish.
11 The Lord forbid that I should stretch forth mine hand against the Lord's anointed: but, I pray thee, take thou now the spear that is at his bolster, and the cruse of water, and let us go.
12 So David took the spear and the cruse of water from Saul's bolster; and they gat them away, and no man saw it, nor knew it, neither awaked: for they were all asleep; because a deep sleep from the Lord was fallen upon them.
15 And David said to Abner, Art not thou a valiant man? and who is like to thee in Israel? wherefore then hast thou not kept thy lord the king? for there came one of the people in to destroy the king thy lord.
16 This thing is not good that thou hast done. As the Lord liveth, ye are worthy to die, because ye have not kept your master, the Lord's anointed. And now see where the king's spear is, and the cruse of water that was at his bolster.
17 And Saul knew David's voice, and said, Is this thy voice, my son David? And David said, It is my voice, my lord, O king.
21 Then said Saul, I have sinned: return, my son David: for I will no more do thee harm, because my soul was precious in thine eyes this day: behold, I have played the fool, and have erred exceedingly.
3 And David said unto him, From whence comest thou? And he said unto him, Out of the camp of Israel am I escaped.
4 And David said unto him, How went the matter? I pray thee, tell me. And he answered, That the people are fled from the battle, and many of the people also are fallen and dead; and Saul and Jonathan his son are dead also.
5 And David said unto the young man that told him, How knowest thou that Saul and Jonathan his son be dead?
6 And the young man that told him said, As I happened by chance upon mount Gilboa, behold, Saul leaned upon his spear; and, lo, the chariots and horsemen followed hard after him.
7 And when he looked behind him, he saw me, and called unto me. And I answered, Here am I.
8 And he said unto me, Who art thou? And I answered him, I am an Amalekite.
9 He said unto me again, Stand, I pray thee, upon me, and slay me: for anguish is come upon me, because my life is yet whole in me.
10 So I stood upon him, and slew him, because I was sure that he could not live after that he was fallen: and I took the crown that was upon his head, and the bracelet that was on his arm, and have brought them hither unto my lord.
11 Then David took hold on his clothes, and rent them; and likewise all the men that were with him:
12 And they mourned, and wept, and fasted until even, for Saul, and for Jonathan his son, and for the people of the Lord, and for the house of Israel; because they were fallen by the sword.
13 And David said unto the young man that told him, Whence art thou? And he answered, I am the son of a stranger, an Amalekite.
14 And David said unto him, How wast thou not afraid to stretch forth thine hand to destroy the Lord's anointed?
15 And David called one of the young men, and said, Go near, and fall upon him. And he smote him that he died.
16 And David said unto him, Thy blood be upon thy head; for thy mouth hath testified against thee, saying, I have slain the Lord's anointed.
17 And David lamented with this lamentation over Saul and over Jonathan his son:
1 Chronicles 16:20-25 (KJV)
20 And when they went from nation to nation, and from one kingdom to another people;
21 He suffered no man to do them wrong: yea, he reproved kings for their sakes,
22 Saying, Touch not mine anointed, and do my prophets no harm.
23 Sing unto the Lord, all the earth; shew forth from day to day his salvation.
24 Declare his glory among the heathen; his marvellous works among all nations.
25 For great is the Lord, and greatly to be praised: he also is to be feared above all gods.
5 And David went out whithersoever Saul sent him, and behaved himself wisely: and Saul set him over the men of war, and he was accepted in the sight of all the people, and also in the sight of Saul's servants.
12 And Saul was afraid of David, because the Lord was with him, and was departed from Saul.
13 Therefore Saul removed him from him, and made him his captain over a thousand; and he went out and came in before the people.
14 And David behaved himself wisely in all his ways; and the Lord was with him.
15 Wherefore when Saul saw that he behaved himself very wisely, he was afraid of him.
16 But all Israel and Judah loved David, because he went out and came in before them.
7 Even as Sodom and Gomorrha, and the cities about them in like manner, giving themselves over to fornication, and going after strange flesh, are set forth for an example, suffering the vengeance of eternal fire.
8 Likewise also these filthy dreamers defile the flesh, despise dominion, and speak evil of dignities.
9 Yet Michael the archangel, when contending with the devil he disputed about the body of Moses, durst not bring against him a railing accusation, but said, The Lord rebuke thee.
10 But these speak evil of those things which they know not: but what they know naturally, as brute beasts, in those things they corrupt themselves.
20 And after that he gave unto them judges about the space of four hundred and fifty years, until Samuel the prophet.
21 And afterward they desired a king: and God gave unto them Saul the son of Cis, a man of the tribe of Benjamin, by the space of forty years.
22 And when he had removed him, he raised up unto them David to be their king; to whom also he gave their testimony, and said, I have found David the son of Jesse, a man after mine own heart, which shall fulfil all my will.
23 Of this man's seed hath God according to his promise raised unto Israel a Saviour, Jesus: