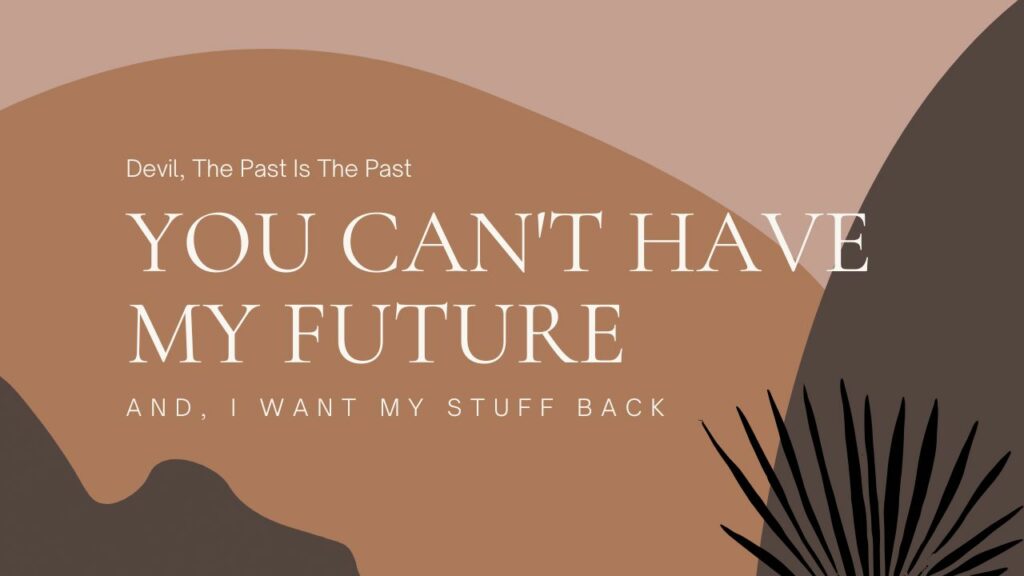 1 Samuel 30 (KJV)
1
And it came to pass, when David and his men were come to Ziklag on the third day, that the Amalekites had invaded the south, and Ziklag, and smitten Ziklag, and burned it with fire;

2 
And had taken the women captives, that were therein: they slew not any, either great or small, but carried them away, and went on their way.

3 
So David and his men came to the city, and, behold, it was burned with fire; and their wives, and their sons, and their daughters, were taken captives.

4 
Then David and the people that were with him lifted up their voice and wept, until they had no more power to weep.

5 
And David's two wives were taken captives, Ahinoam the Jezreelitess, and Abigail the wife of Nabal the Carmelite.

6 
And David was greatly distressed; for the people spake of stoning him, because the soul of all the people was grieved, every man for his sons and for his daughters: but David encouraged himself in the 
Lord
his God.

7 
And David said to Abiathar the priest, Ahimelech's son, I pray thee, bring me hither the ephod. And Abiathar brought thither the ephod to David.

8 
And David enquired at the 
Lord
, saying, Shall I pursue after this troop? shall I overtake them? And he answered him, Pursue: for thou shalt surely overtake them, and without fail recover all.
John 8:1-11 (NIV)
1 but Jesus went to the Mount of Olives.

2 At dawn he appeared again in the temple courts, where all the people gathered around him, and he sat down to teach them.
3 The teachers of the law and the Pharisees brought in a woman caught in adultery. They made her stand before the group
4 and said to Jesus, "Teacher, this woman was caught in the act of adultery.
5 In the Law Moses commanded us to stone such women.
Now what do you say?"
6 They were using this question as a trap,
in order to have a basis for accusing him.
But Jesus bent down and started to write on the ground with his finger.
7 When they kept on questioning him, he straightened up and said to them, "Let any one of you who is without sin be the first to throw a stone
at her."
8 Again he stooped down and wrote on the ground.

9 At this, those who heard began to go away one at a time, the older ones first, until only Jesus was left, with the woman still standing there.
10 Jesus straightened up and asked her, "Woman, where are they? Has no one condemned you?"

11 "No one, sir," she said. "Then neither do I condemn you,"
Jesus declared. "Go now and leave your life of sin."