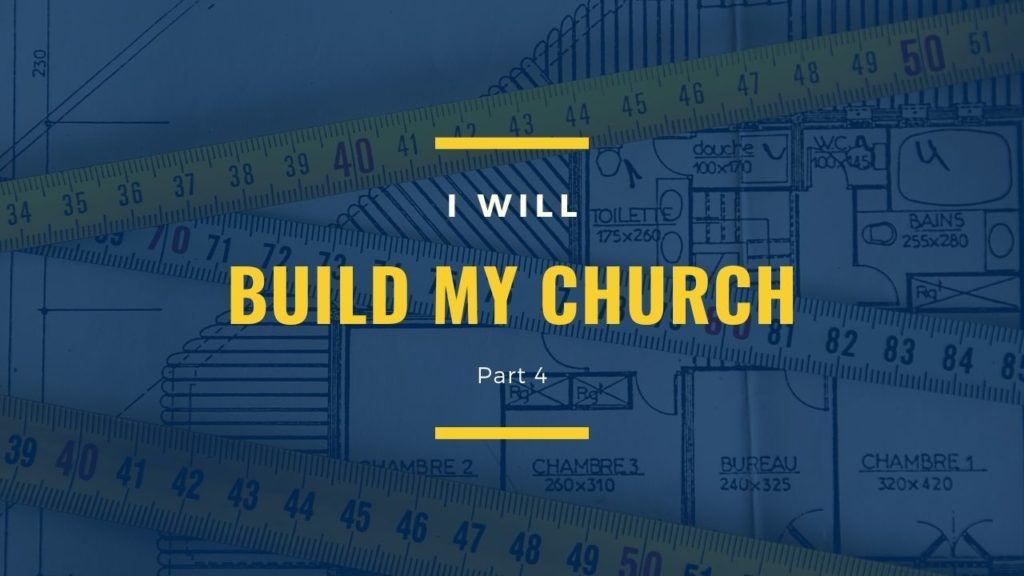 18 And I say also unto thee, That thou art Peter, and upon this rock I will build my church; and the gates of hell shall not prevail against it.
19 And I will give unto thee the keys of the kingdom of heaven: and whatsoever thou shalt bind on earth shall be bound in heaven: and whatsoever thou shalt loose on earth shall be loosed in heaven.
2 And kept back part of the price, his wife also being privy to it, and brought a certain part, and laid it at the apostles' feet.
2 He brought part of the money to the apostles, claiming it was the full amount. With his wife's consent, he kept the rest.
1 Corinthians 6:9-10 (KJV)
9
Know ye not that the unrighteous shall not inherit the kingdom of God? Be not deceived: neither fornicators, nor idolaters, nor adulterers, nor effeminate, nor abusers of themselves with mankind,

10
Nor thieves, nor covetous, nor drunkards, nor revilers, nor extortioners, shall inherit the kingdom of God.
6
And when the woman saw that the tree was good for food, and that it was pleasant to the eyes, and a tree to be desired to make one wise, she took of the fruit thereof, and did eat, and gave also unto her husband with her; and he did eat.
22
And he said, All is well. My master hath sent me, saying, Behold, even now there be come to me from mount Ephraim two young men of the sons of the prophets: give them, I pray thee, a talent of silver, and two changes of garments.

23
And Naaman said, Be content, take two talents. And he urged him, and bound two talents of silver in two bags, with two changes of garments, and laid them upon two of his servants; and they bare them before him.

24
And when he came to the tower, he took them from their hand, and bestowed them in the house: and he let the men go, and they departed.

25
But he went in, and stood before his master. And Elisha said unto him, Whence comest thou, Gehazi? And he said, Thy servant went no whither.

26
And he said unto him, Went not mine heart with thee, when the man turned again from his chariot to meet thee? Is it a time to receive money, and to receive garments, and oliveyards, and vineyards, and sheep, and oxen, and menservants, and maidservants?

27
The leprosy therefore of Naaman shall cleave unto thee, and unto thy seed for ever. And he went out from his presence a leper as white as snow.
21
When I saw among the spoils a goodly Babylonish garment, and two hundred shekels of silver, and a wedge of gold of fifty shekels weight, then I coveted them, and took them; and, behold, they are hid in the earth in the midst of my tent, and the silver under it.

22
So Joshua sent messengers, and they ran unto the tent; and, behold, it was hid in his tent, and the silver under it.

23
And they took them out of the midst of the tent, and brought them unto Joshua, and unto all the children of Israel, and laid them out before the
Lord
.

24
And Joshua, and all Israel with him, took Achan the son of Zerah, and the silver, and the garment, and the wedge of gold, and his sons, and his daughters, and his oxen, and his asses, and his sheep, and his tent, and all that he had: and they brought them unto the valley of Achor.

25
And Joshua said, Why hast thou troubled us? the
Lord
shall trouble thee this day. And all Israel stoned him with stones, and burned them with fire, after they had stoned them with stones.

26
And they raised over him a great heap of stones unto this day. So the
Lord
turned from the fierceness of his anger. Wherefore the name of that place was called, The valley of Achor, unto this day.
27 He that is greedy of gain troubleth his own house; but he that hateth gifts shall live.
12
In thee have they taken gifts to shed blood; thou hast taken usury and increase, and thou hast greedily gained of thy neighbours by extortion, and hast forgotten me, saith the Lord
God
.

13
Behold, therefore I have smitten mine hand at thy dishonest gain which thou hast made, and at thy blood which hath been in the midst of thee.
9
But they that will be rich fall into temptation and a snare, and into many foolish and hurtful lusts, which drown men in destruction and perdition.
19
So are the ways of every one that is greedy of gain; which taketh away the life of the owners thereof.
3
For we ourselves also were sometimes foolish, disobedient, deceived, serving divers lusts and pleasures, living in malice and envy, hateful, and hating one another.
3
For ye are yet carnal: for whereas there is among you envying, and strife, and divisions, are ye not carnal, and walk as men?
24
No man can serve two masters: for either he will hate the one, and love the other; or else he will hold to the one, and despise the other. Ye cannot serve God and mammon.
10
For the love of money is the root of all evil: which while some coveted after, they have erred from the faith, and pierced themselves through with many sorrows.
10
For the love of money is the root of all kinds of evil. And some people, craving money, have wandered from the true faith and pierced themselves with many sorrows.
Philippians 4:11-13 (KJV)
11 Not that I speak in respect of want: for I have learned, in whatsoever state I am, therewith to be content.
12 I know both how to be abased, and I know how to abound: every where and in all things I am instructed both to be full and to be hungry, both to abound and to suffer need.
13 I can do all things through Christ which strengtheneth me.
Philippians 4:11-13 (CEV)
11 I am not complaining about having too little. I have learned to be satisfied with whatever I have.
12 I know what it is to be poor or to have plenty, and I have lived under all kinds of conditions. I know what it means to be full or to be hungry, to have too much or too little.
13 Christ gives me the strength to face anything.
9
But they that will be rich fall into temptation and a snare, and into many foolish and hurtful lusts, which drown men in destruction and perdition.
9
Fools make a mock at sin: but among the righteous there is favour
9
Fools don't care
if they are wrong,
but God is pleased
when people do right.
19
Every man also to whom God hath given riches and wealth, and hath given him power to eat thereof, and to take his portion, and to rejoice in his labour; this is the gift of God.
19 And it is a good thing to receive wealth from God and the good health to enjoy it. To enjoy your work and accept your lot in life—this is indeed a gift from God.
9
Better is the sight of the eyes than the wandering of the desire: this is also vanity and vexation of spirit.
9
It's better to enjoy what we have than to always want something else, because that makes no more sense than chasing the wind
17
Charge them that are rich in this world, that they be not highminded, nor trust in uncertain riches, but in the living God, who giveth us richly all things to enjoy;

18
That they do good, that they be rich in good works, ready to distribute, willing to communicate;

19
Laying up in store for themselves a good foundation against the time to come, that they may lay hold on eternal life.
17 Tell those who are rich not to be proud and not to trust in their money, which will soon be gone, but their pride and trust should be in the living God who always richly gives us all we need for our enjoyment.
18 Tell them to use their money to do good. They should be rich in good works and should give happily to those in need, always being ready to share with others whatever God has given them.
19 By doing this they will be storing up real treasure for themselves in heaven—it is the only safe investment for eternity! And they will be living a fruitful Christian life down here as well.
35
I have shewed you all things, how that so labouring ye ought to support the weak, and to remember the words of the Lord Jesus, how he said, It is more blessed to give than to receive.
35
By everything I did, I showed how you should work to help everyone who is weak. Remember that our Lord Jesus said, "More blessings come from giving than from receiving."
18 While we look not at the things which are seen, but at the things which are not seen: for the things which are seen are temporal; but the things which are not seen are eternal.
15
And he said unto them, Take heed, and beware of covetousness: for a man's life consisteth not in the abundance of the things which he possesseth.
15
Then he said,
"Beware! Guard against every kind of greed. Life is not measured by how much you own."
5
And when thou prayest, thou shalt not be as the hypocrites are: for they love to pray standing in the synagogues and in the corners of the streets, that they may be seen of men. Verily I say unto you, They have their reward.

6
But thou, when thou prayest, enter into thy closet, and when thou hast shut thy door, pray to thy Father which is in secret; and thy Father which seeth in secret shall reward thee openly.
10 That ye may approve things that are excellent; that ye may be sincere and without offence till the day of Christ.