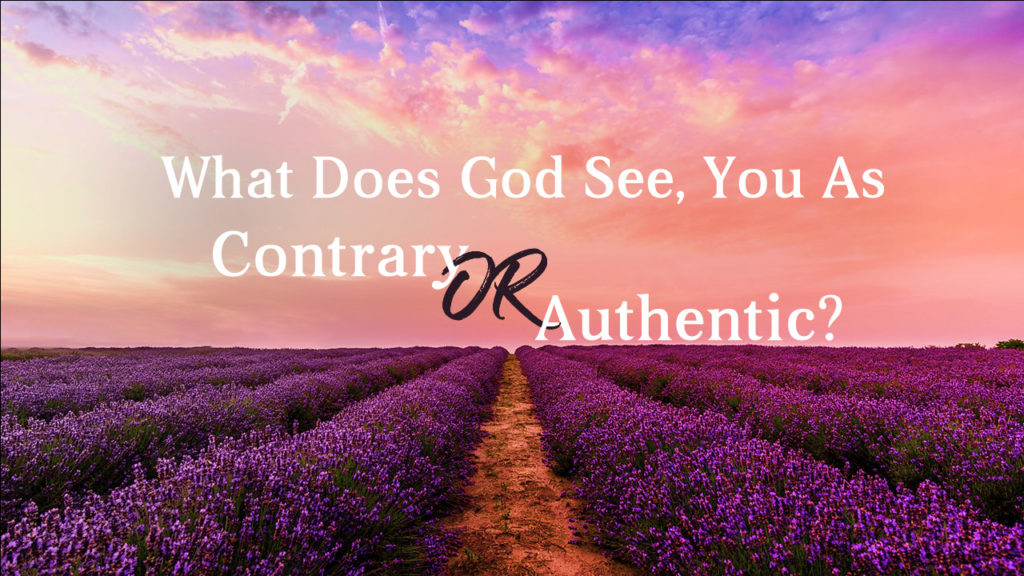 Leviticus 26:21 (KJV)
21 And if ye walk contrary unto me, and will not hearken unto me; I will bring seven times more plagues upon you according to your sins.
Leviticus 26:23-24 (KJV)
23 And if ye will not be reformed by me by these things, but will walk contrary unto me;
24 Then will I also walk contrary unto you, and will punish you yet seven times for your sins.
Leviticus 26:27-28 (KJV)
27 And if ye will not for all this hearken unto me, but walk contrary unto me;
28 Then I will walk contrary unto you also in fury; and I, even I, will chastise you seven times for your sins.
Leviticus 26:40-41 (KJV)
40 If they shall confess their iniquity, and the iniquity of their fathers, with their trespass which they trespassed against me, and that also they have walked contrary unto me;
41 And that I also have walked contrary unto them, and have brought them into the land of their enemies; if then their uncircumcised hearts be humbled, and they then accept of the punishment of their iniquity:
1 Timothy 4:8-10 (AMPC)
8 For physical training is of some value (useful for a little), but godliness (spiritual training) is useful and of value in everything and in every way, for it holds promise for the present life and also for the life which is to come.
9 This saying is reliable and worthy of complete acceptance by everybody.
10 With a view to this we toil and strive, [yes and] [a]suffer reproach, because we have [fixed our] hope on the living God, Who is the Savior (Preserver, Maintainer, Deliverer) of all men, especially of those who believe (trust in, rely on, and adhere to Him).
Ecclesiastes 4:9-12 (KJV)
9 Two are better than one; because they have a good reward for their labour.
10 For if they fall, the one will lift up his fellow: but woe to him that is alone when he falleth; for he hath not another to help him up.
11 Again, if two lie together, then they have heat: but how can one be warm alone?
12 And if one prevail against him, two shall withstand him; and a threefold cord is not quickly broken.
Acts 2:44-47 (NIV)
44 All the believers were together and had everything in common.
45 They sold property and possessions to give to anyone who had need.
46 Every day they continued to meet together in the temple courts. They broke bread in their homes and ate together with glad and sincere hearts,
47 praising God and enjoying the favor of all the people. And the Lord added to their number daily those who were being saved.
Galatians 6:1 (AMPC)
1 Brethren, if any person is overtaken in misconduct or sin of any sort, you who are spiritual [who are responsive to and controlled by the Spirit] should set him right and restore and reinstate him, without any sense of superiority and with all gentleness, keeping an attentive eye on yourself, lest you should be tempted also.
Hebrews 10:25 (NLT)
25 And let us not neglect our meeting together, as some people do, but encourage one another, especially now that the day of his return is drawing near.
1 Corinthians 12:7 (NLT)
7 A spiritual gift is given to each of us so we can help each other.
Acts 2:47 (NLT)
47 all the while praising God and enjoying the goodwill of all the people. And each day the Lord added to their fellowship those who were being saved.
Genesis 6:3(KJV)
3 And the Lord said, My spirit shall not always strive with man, for that he also is flesh: yet his days shall be an hundred and twenty years.
Genesis 6:5-8 (KJV)
5 And God saw that the wickedness of man was great in the earth, and that every imagination of the thoughts of his heart was only evil continually.
6 And it repented the Lord that he had made man on the earth, and it grieved him at his heart.
7 And the Lord said, I will destroy man whom I have created from the face of the earth; both man, and beast, and the creeping thing, and the fowls of the air; for it repenteth me that I have made them.
8 But Noah found grace in the eyes of the Lord.
Matthew 24:37-39 (KJV)
37 But as the days of Noah were, so shall also the coming of the Son of man be.
38 For as in the days that were before the flood they were eating and drinking, marrying and giving in marriage, until the day that Noe entered into the ark,
39 And knew not until the flood came, and took them all away; so shall also the coming of the Son of man be.
2 Peter 2:5 (KJV)
5 And spared not the old world, but saved Noah the eighth person, a preacher of righteousness, bringing in the flood upon the world of the ungodly;
Revelation 3:15-16 (KJV)
15 I know thy works, that thou art neither cold nor hot: I would thou wert cold or hot.
16 So then because thou art lukewarm, and neither cold nor hot, I will spue thee out of my mouth.
James 4:8 (KJV)
8 Draw nigh to God, and he will draw nigh to you. Cleanse your hands, ye sinners; and purify your hearts, ye double minded.
Luke 11:9-13 (KJV)
9 And I say unto you, Ask, and it shall be given you; seek, and ye shall find; knock, and it shall be opened unto you.
10 For every one that asketh receiveth; and he that seeketh findeth; and to him that knocketh it shall be opened.
11 If a son shall ask bread of any of you that is a father, will he give him a stone? or if he ask a fish, will he for a fish give him a serpent?
12 Or if he shall ask an egg, will he offer him a scorpion?
13 If ye then, being evil, know how to give good gifts unto your children: how much more shall your heavenly Father give the Holy Spirit to them that ask him?